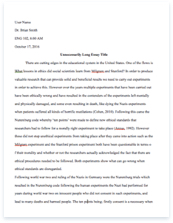 The whole doc is available only for registered users
A limited time offer! Get a custom sample essay written according to your requirements urgent 3h delivery guaranteed
Order Now
Professionally, moral compass is what serves as an intrinsic factor living in me every day. It codes or molds my passion, directions, values, virtues and inspirations that I strive for daily. Pity, fidelity, honesty, honor, faithfulness, dedication, willpower or self- containment, accountability and sense of humor all amounts to the monumental and philosophical nature of nursing. Always ensuring to provide the best and same quality of care to all my patients, and their families is my paramount drive in the practice of nursing. According to American Nurses' Association (ANA) code of ethics for Nurses, is intended to provide definite standards of practice and conduct that are essential to the ethical discharge of the nurse's responsibility (American Nurses' Association 2012). As a nurse, my refinement of personal ethics is derived from cultural, spiritual values and personal moral compass.
With the nurses' code of ethics and my personal ethics help me in making effective, personal and social decisions during any ethical dilemma. This paper will discuss the writer's professional compass with regards to cultural and spiritual and personal values. Values Contributing to Individual's Worldview and Philosophy of Nursing Worldview or nursing philosophy is individually based; no one's experience is the same. My life experiences has helped in shaping my personal outlook, thinking in life, and nursing as a whole. Being from a rich Nigerian culture and an ardent Roman Catholic family has led me to become deeply rooted in a strong family principle.
My Catholic upbringing has instilled a sense of good will, charisma, loyalty, and truthfulness, while my rich Nigerian culture has taught or bind me to love and respect individuals, treat all as equals and show deep sign of empathy when one is pain. These values have molded me, by taking care of my patients as if they are my own family, by assuring to give them the best and most quality of health care service. Values, Morals and Ethics in Nursing Practice
My moral value indulges in providing competent nursing care to all patients based on their individual needs and paying attention to the cultural awareness of my patients. Being a home health nurse, one of my biggest roles is to help equip or educate the parents in making some healthful conclusive decisions towards their child that is not harmful. For example, my patient is 24 years old, born with cerebral palsy, respiratory distress and severe scoliosis. There was a time the family was faced with an ethical dilemma situation, to have the child undergo under the knife to correct her scoliosis or to ignore the surgery.
The family involved me in decision making to help educate or provide them with my clinical rationale to help them in making a rightful decision. I was very careful not to let my personal moral values interfere with my professional ethics. My professional moral values adopted during my years of practicing nursing always gets reformed with new beliefs, thereby enabling me to provide better ethical care, education and support during my career. At the end of the day, they were able to make a conclusive decision not to get their child under the knife by judging how present quality of life and the status afterwards. Morals and Ethical Dilemmas Faced in the Health Care Field. Being a nurse subjects me to some situations of inescapable ethical dilemma. When situation throws one to opposing conflict of decisions, intention and actions conjugating wrong and right.
Health care workers are daily battling with common ethical dilemma based on religious and spiritual formation. As a Catholic we do not support abortion, but there is exception to the rule only when clinical and scientific evidence has shown a mother's life is in danger, thereby it is not considered abortion but, saving of a life that is seen. The above circumstance affects the nurse's sense of making effective decision towards providing quality care to her patients, placing her to facing ethical dilemma which would in turn make her to invoke the nurses' code of ethics which says "The nurses should always strive to safeguard patient's right, and their well-being while maintaining professional integrity (American Nurses Association 2012)." My passion for nursing grew when I was a child, because my grandfather was a nurse. I appreciate the love and gratitude his clients exhibited as a sign of reward from them been cured from their ailment, after receiving their treatment from him.
I also see the trust they have in him that they confide in him for everything regarding their health. When I reminisce about this, I feel overjoyed because I see this everyday at my job. My loyalty I found already within me and my God. I have pledged to be a faithful, trust-worthy and competent nurse no matter what the condition or circumstance maybe, to always make a prudent decision regarding my patients in my career as a nurse. As a nurse, I make a difference to the health care team, my ability to make a healthy decision plays a vital role to the benefit and safety of humankind. The derivation of these decisions which springs up from my spiritual, personal and cultural most often lead to ethical dilemma, but by referring to the nurses' code of ethics it will help in directing me to deliver quality care towards my patients.
References:
American Nurses Association. (2012). Codes of Ethics for Nurses. Retrieved from Nursing World:http://www.nursingworld.org/MainMenuCategories/EthicsStandards/CodeofEthicsforNurses Purtilo, R., & Doherty, R. (2011). Ethical dimensions in the health profession. (5th ed., Vol. 978-1-4377-0896-7). St. Louis: Elsevier Saunders. Retrieved from https://pageburstls.elsevier.com/
Related Topics