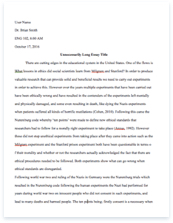 The whole doc is available only for registered users
Pages: 5
Word count: 1190
Category: Love
A limited time offer! Get a custom sample essay written according to your requirements urgent 3h delivery guaranteed
Order Now
An Intense Event of My Life That Changed My Way of Seeing the World We hear people tell us about how some significant event or person in their lives came along and changed everything. We also hear of some fantastic revelation someday up on the mountain, or a close encounter with nature, even a brush with some insane disaster, bringing the person onto the doorstep of death. Most people quote extraordinary event that is very unique to them and hear about how that something have come to have a great impact on their lives, changing the very manner in which they view life and perceive it. My story might not be anything spectacular, but for me it has been the one most singularly amazing event of my life. My event starts from the day when I meet him on the way of my life to walk beside me throughout my life. It was the day when I met the person to walk beside me throughout my life by being my good supporter. He is none other than my husband.
He came into my life and affected me in so many ways for which I really do not have words to describe. Yet, I will try my best to portray how his coming into my life completely changed me and gave me a whole new world to look at. One of the things that I noticed immediately when I met my husband was how safe and secure he made me feel. I remember meeting him that very first day and realizing how good I felt just being with him. It was as if a burden had been lifted from my shoulders. I suddenly felt free and relaxed, as if I had to worry about nothing in life ever again. He would be very supportive of my ideas and my decisions and would encourage me to go ahead and do what I wanted the most. He provided me with the background support that I had always needed further to my plans but had felt so insecure before. He had a knack of making me laugh and feel good about myself and whatever was going on at that time.
Aside from making me feel emotionally stable, safe, and secure, he also made me feel very secure financially. He made it look so easy, as if I would never have to worry about money ever again. He made me feel that I could trust him with no matter what. This is perhaps the reason that I decided to get married with him in the first meeting. On the first meeting only he made me feel about myself: very safe, secure, and sound. My husband taught me so many things that have impacted me and changed the way I think and feel. He was the first person who I truly fell in love with and I can safely say that it is from him that I have learned to love unconditionally. He taught me that love transcends all physical boundaries and is there to be felt and enjoyed with between two people. He taught me how to be patient in my life and to wait for good things to come to me, rather than stressing after them and never finding them. Before I met him, I had always been afraid to follow my dreams. But he came into my life and made me feel so strong and confident, and he taught me to follow my dreams to the fullest.
He has always been very supportive of me since then and he has truly taught me to be a better person in life. He is only the person who came to my life and changed me dramatically. As I was a stubborn lady I immediately need the things that I want at any cost. But after being in company with my husband as a life partner he slowly and gradually changed my habit and ways of thinking. He taught me the way of living. Actually he never forced me to change the way that I am but his manner and habit support me to change myself. He is really a very loving and caring guy that always made me feel greater wherever I am. If someone was to ask me what having a true companion in life is like, I would tell them that it was being married to my husband.
He has shown me the true meaning of what marriage is all about. He is always trying to involve me into his life and with us it is always 'us' and never 'you' or 'I'. He is always willing to do fun projects and things together, and we are always looking to go to new, fun, and exciting places to spend our time together. Most importantly, my husband has been extremely faithful and honest with me over the years and I have truly come to respect him for whatever he has done for me. He is always my adviser, a good friend, supporter and after all a person to motivate me and inspire me to achieve my goal of life. He knows the life and he knows the world more than me so he always guides me on every step that I move forward.
Today what I am and where I am is the love of my husband. He always make me feel great when I am around his collogues. We never care our life some time we even do not care our self but some one more caring we get in our life from whom we learn not to care only our self but we learn to care the world too. Life goes on its own way. People we meet on the way passes as our life goes on changing. But relations that never change in our life are very pure and unforgettable which always make us feel proud of what we are. Similarly the bond of love that I have with my husband is very true that shall be until the last breathe of my life. He being my second father of my life always give me support whenever I need a helping hand, a shoulder to lean on when I am upset and a ear to listen me whenever I am happy as well as sad. Really he has given me the new world of life and love.
He has made me feel the world from closer distance. By being always beside me as my supporting pole he has been able to change my way of seeing the world. All in all, I think that meeting my husband is the one event that has definitely affected and changed me and the way that I look and perceive life. I have learnt so many things from him and he has been able to give me a completely new outlook towards life. I am a much happier, wiser, safer, and more confident person after meeting him. I am glad that I met him and I would want to keep on meeting him in all of my future lifetimes.
Related Topics