My Favorite Type of the Music: Classical Music, After Attending to Faculty Recital Concert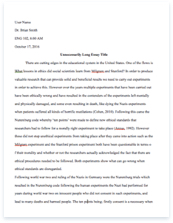 The whole doc is available only for registered users
A limited time offer! Get a custom sample essay written according to your requirements urgent 3h delivery guaranteed
Order Now
I attended to Faculty Recital concert on November 1, 2018 n Glendale community college. This is my First Time I attend to this type of concert. All of the performance performed by GCC music department staffs on Auditorium building's concert included following instrument: Violin, piano, cello, flute oboe and soprano. The stage was design pretty simple .it was set up with white background, a piano which was located on the left corner and chairs and note stands in the middle of the stage for performance. The concert took around one hour and they presented pieces by deferent composers.
The first performance was called Concerto in g minor RV 107 which composed by Antonia Vividi(1675-1741) and performed by Galia Acosta on violon,Catherine Biagini on cello Bethany Pflueger on Flute an paul Sherman oboe.it included three movement: 1) Allgero,2)Largo 3)Allegro. The opening movement of Concerto started with Allegro form which was fast and lovely tempo and switched to largo which is slower sustained tempo and finally back to Allegro fast and loud movement to impress the audience.the rhythm of the music changed many times during the performance. In some parts semmed to have foul soundes combination where as the others rhat vere playd in solo instrument.
I was amazed how the four performers could play in perfect coordination without any defect. This piece is an example of baroque style. The second pice of concert was combination two pices song .the first song "Songs my mother Taught Me" From Gypsy Melodies op. 55 No.4 composed by Antonin Dvorak( 1841-1904). This piece performed Marine Ter-kazaryan with a soprano voice and and peter Green on piano. This was a Romantic syle pice of classical music Dvorak. It started with lovely melody with piano and .the second pice wa a songwhich called "Song To the Moon" from Rusalka by Antonin Dvorak. These to piece was completely different from the first performonce.
It was an opera song in classical genere. Her powerful voice got my full attention And made me stare on stage the whole time. The thirde performance, was acht stucke fur flote allein composd by Paul Hindemith( 1921-1963) performed by Bethany Pflueger on flute. It contained 8 different personalitly and each one independent from each other of solo flute in German language. They were very vary from each other. For example the first pice had leisurely and slightly moved, second one had a movement in scherzando style which it means playfull manner. The third one had very slow and free in time theme and so on. Before the pefomence stared to perform she just toldthe audince please put ur phone on silent no even a minute later a person phone stared ringing which made every ones laugh.
This was one of the unique moment of the concert. The fourth performance Oblivion which composed by Astor Piazzolla (1921-1992) performed by Ovanes Arakelyan on piano and Paul Sherman on oboe. It is a tango pice and beutifull pice full of elegent notes.The song started by playing piano and oboe both together. This was my favorite pice which makes you to have feeling of sadness and happiness and the same moment an make you emotion goes up and down throughout the pice.it started with vere gentle with all the strings with quiet and slow tempo and it progress with the same tempo and and about the half way melodies change with a contrasting theme but less intanse and ended with higher ptched obei and grew stronger in the way it sounds Melody had long held notes with slowly falling figures.
Overall the melodi was a little sad but it wasfull of emotion and love. One of the composers of this concert was Antonia Vivaldi Italian composer and violinist born in 1675 in Italy and passed a way in 1741 in Vienna. Vivalidi marked on the concerto form of music in baraque style. He stablished the three movement of concerto( fast-slow-fast). His father was a person that thought him how to ply violon and he became a famous violinist in 1703 and was appointed violon master at Ospedale de lla Pietà. Vivaldi become a composer of sacred vocal music in 1713 and achived in great succecion by vocal music. Vivaldi has around 500 concerti they are either double concerti or chamber concerti for a group of instrument without orcherctra. He also wrote about 50 operas and 50 vocal musicl composition.
They range from short scale for solo voice to large scale of musical composition for double choir and archestra.Vivalidi famous work is " A series of violin concertos known as the Four Seasons". He impress many othe composers such as Johann Sebastian Bach by its concertos and arias. Talbot, Michael, et al. "Antonio Vivaldi." Encyclopædia Britannica, Encyclopædia Britannica, Inc., 24 July 2018, www.britannica.com/biography/Antonio-Vivaldi. An other composer of this concertwas Paul Hendimeth one of the main figure between the first and second war. He was a German composer, violinist theorist and cundocter born in 1895 and died in 1963 in Frankfurt. Handemth use usese new system in music that is non-diatonic amdcenterd around tonic. He ranks all the musical interval from the most constant to the dissonant. At the age of 20 he became a opera orchestra leader and in late 1920 know as a foremost composer. He composed chambar music composed for " Amar-Hindemith" .
In 1930s he went to Ankara and led to establish a opera and ballet musink there influence the development of music in turkey. During late 30s he wrote the book called "The Craft of Musical Composition" which he advocate about his system as a hormonic structure of other music and illustrate his system of music from earlyorigins of European music to the contemporary. Kingsbury, Stephen. "Paul Hindemith | Biography & History." AllMusic, www.allmusic.com/artist/paul-hindemith-mn0000112665/biography. The last composer of this concert was Astor Piazzola. He was born in 1921 in Argentina. Astor was a latin American 20th centery tango composer and arranger. He changed the traditional tango to the new style nuevo tango combining elements from Jazz and classical music. He was the only child of his family. In 1925 he moved to New York with his family and started playing bandoneon in 1929. And composedhis firt tango " La Catinga" a year later.
On Aguest 16, 1953 , he presented his classical composition " Buenos Aires" for Fabien Sevitzky competition and won a grant to study in paris with the well known French composition Nadia Boulanger. He had writtenabout 750 comosition Piazzolla stablish apattren called fast-slo-fast-slow coda for his composition which the fast section emphasizing gritty tango rhithms and angular melodic fuigurs and the slow section is used for string instrument in group. Throughout pilloza composition piano used to be rhythmic backbone. At the age of 17 ge created his own orchestra group and started to to compose for a film. Piazzolla paasedaway in 1992 on Buenos Aires. Astor Piazzolla: Chronology of a Revolution, www.piazzolla.org/biography/biography-english.html. From the entire concert, the forth performance truly couth my attention. The fourth performance which perdormed by Ovanes Arakelyan on piano and Poaul Sherman on oboe. This was a sound Track of the "Mario Bellocchio" film.
This song it was full of emotion and love. Which can not be put into any words.the melody gives you kind of feeling of sadness and hormonic sophistication which make me fell relax and deep sense of stasis. Classical music is my favorite type of the music. This pice broutgh me back too my jounior period back to my country.I got emotional and started to cry.I am lucky because I attended to this concert now every they Ilisten to this song and I fell in love with this song. The last piece, Liber Tango composed by Astor piazola(1921-1992) is ina key of A minor played by Ovanes Arakelyan and Peter Green bouth on piono.libertango is a piece in a four beat whith an ABA structure and based on theme of freedom.The song started with extremely fast piano and after a very brifrespite the material return faster and more urgently. Libertango coutributed from contemporary Jazz and Tango from the Jass and Latin genere.The primary section had bass line in descending motion and the secondary section is based on fifth motion and tonicization. overall the harmony was in minor mod. Ostinato and the bass line are the backbone of libertango.
Related Topics