My Favorite Restaurant in Thailand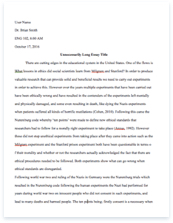 The whole doc is available only for registered users
A limited time offer! Get a custom sample essay written according to your requirements urgent 3h delivery guaranteed
Order Now
When feeling bored eating at home, wanting to meet your friends or your family, or having a special occasion to celebrate, going restaurant will be a good alternative for you. There are a lot of good restaurants in Thailand that you can enjoy your favorite meal in the atmosphere you please. Someone may like fine dining in the luxurious restaurant, and someone may like general food or fast food in the ordinary restaurant. People have their own favorite restaurant. For me, I like eating Isan food, so my favorite restaurant is Jone-Sab, the well-known restaurant which is located near Khon Kaen University. There are some reasons why Jone-sab became my favorite restaurant. Firstly, the restaurant appearance is very creative. When you go into the restaurant, you will see a small kitchen in the left side, and the next of it is the area for customer which is separated into two parts. The first is indoor part. It is a narrow square room that includes four wooden dining tables in various shapes. The wall is designed creatively to imitate the blackboard in Thai ancient classroom.
They use the large plywood to create the wall, and paint it dark spring green. The owner and customers like using colorful chalks to write and draw something on the wall. That made the wall unique and arty. The second is outdoor part. The area is wider than indoor part, and also includes more dining tables. It is designed in retro style because you will see the fence created from old-rusty galvanized plates, and you will feel like eating in low-class restaurant in the past. Every parts of Jone-Sab will make you feel comfortable because their informal and creative appearance. Secondly, there are many delicious Isan foods for you. The owner always cooks them freshly. The recommended menu of this restaurant is "Lab", the minced meat salad. This menu is the signature of this restaurant because it's spicy-chili, and it's more awesome if you eat it with hot-soft sticky rice, and fresh vegetables. Another dish which is very popular is "Sue Rong Hai". It's Thai-style grilled steak with dry chili dipping sauce.
However, my favorite menu is Tom-Sab because I like eating hot and spicy soup. Tom sab of Jone-Sab is very flavorsome for me. It includes soft meat which is easy to chew in the herby and spicy soup. Moreover, Jone-Sab also has cool alcohol drinks for customers who enjoy drinking while eating. I guarantee all foods of this restaurant are very delicious, and If you like the original flavor of Isan foods, Jone-sab is your choice. Thirdly, the price of foods is not too expensive, and the service is also good. Each menu costs only sixty baht, and the drinks cost the same as other restaurant. In addition, there are promotions in this restaurant quite frequently. Although there are a few waiters, you don't have to wait for foods too long because they works very quick and hard. They are also kind because when I ask for more fresh vegetables; all waiters always serve them to me with their friendly smile.
Moreover, they always help me to find a parking lot. I would like to talk about the owner as well. He is very friendly, and he likes to take a many photographs with the customers. I think Jone-Sab became the favorite restaurant of many people and me because they did the business with all their heart. In conclusion, although there are a lot of good restaurants in Thailand, I am impressed by a few restaurants. The ways that a restaurant can impress me are creating good appearance, cooking good foods and having good service. Therefore, because of its good qualities, no wonder why Jone-sab, the Isan restaurant which has creative appearance, flavorsome foods and good service mind, now became my most favorite restaurant.
My Favorite Holiday Trip
During long holiday, the first thing I will do is travelling to somewhere. It is better than staying at home boringly. I believe that the more we go to travel, the more we get wonderful experiences, so I like traveling very much. Although there were a lot of enjoyable trip that I have traveled with my family or my friends, but there was a special trip that I will never forget it, and really want to visit there again. Therefore, my favorite trip should be the trip to Laos, the one of countries which have the outstanding culture. I went on a trip to Laos with my friends and some teachers when I was in high school. It was the long holiday after New Year's Day. We left Khon Kaen at 4.30 a.m. by bus, and took about 7 hours to Vientiane. It was a sunny day, and it was very hot. My body and my face soaked with sweat, so I realized that Laos was as hot as Thailand. I and my friends felt so excited.
While we were going to the first place, we met the Laotian young woman who was our guide. She wore a beautiful long sarong, and I noticed that others woman in Laos also wore the same. I asked her, and then she answered me it was their identity. The first place we visited in Laos is the Nationality University of Laos. It was located on small area and also serene. After that, we went to a Ho Pra Keo, a temple in Vientiane. It was a very luxurious and beautiful temple which contains many ancient antiques inside, and full of tourists. We looked around, and then went back the hotel for relaxing. When a new day arrived, I and my roommate got up early to watch the beautiful rising sun in Laos, and we realized that it was not different from in Thailand. In the second day, we went to visit the triumphal arch in the Vientiane. I felt so excited seeing a huge and grateful architecture, and looked similar to the triumphal arch in France because France influenced Laos as a ruler. Moreover, It's unlike the Bangkok because around that place was so peaceful although it was in a capital city.
The cars on the road are less than in Bangkok or even in Khon kaen. There was also no bustling traffic jam. There was a broad verdant park around there and it had the big fountain in the middle. I took many beautiful photographs in various postures in various scenes. This was my most favorite place in Laos. Before we got back to Thailand, we had lunch at Laos's restaurant. The foods served us were not different from Thai foods completely. Laos foods were little bland, and not as spicy as Thai food. However, they were delicious especially the fish cooked with lime was fresh and tasty. After having lunch, we also went shopping at souvenir shop. I saw a lot of shining silverware, glittery silver accessories and glossy silk sarongs.
I couldn't decide what I wanted to buy until I realized the little amount of money in my old purse. I bought only one cheap and fake necklace that cost 50 baht. I felt that necklace was enough to be a reminder of memorable trip. In conclusion, everything in my most wonderful trip was not necessary to be completely perfect. Although there were a few troubles, I also got many experiences from this trip. I was impressed by many things in Laos whether their tradition culture, or their important places. No wonder why trip to Laos became my favorite trip and I always wait for a good opportunity to travel to Laos again because I knew there are any other wonderful places to visit.
Related Topics