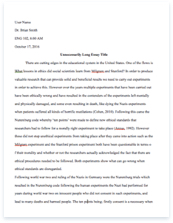 The whole doc is available only for registered users
A limited time offer! Get a custom sample essay written according to your requirements urgent 3h delivery guaranteed
Order Now
As I entered my English classroom I saw the brown polished door, through which I could see the blurry reflection of my face. Politely I knocked as I entered and sat down to the seat assigned to me. I took out my books started exploring the classroom with my eyes. Sitting at the very end of the room enabled me to see the whole classroom.
There I began exploring the class room. There were all kinds' books at right side of the classroom. Some colorful literature books and some others. At the left side were I sat was a tremendously wide window covered with blue colored blinds to stop the shining sparkling sunlight.  Our English tutor Mr. Baker sat in front at the left side of the room, surrounding our teacher was a brown colored table, on which were kept more books, some papers, a computer and a printer which came handy at times to print papers for students. There was a notice board behind him on which were put on many papers containing valuable information.
There was a white board and a smart board which was used to show Information for the students. At the back of the classroom there were three red colored pin boards at the back of the room one for year 9, one for year 8 and year 7. On these pin boards, colorful pins were used to put on outstanding work from students.  You could hardly see the red on the board because the papers covering it. The work on the pin boards beautifully decorated the classroom. The portfolios were kept on shelves at the right side of the class room. There were 26 students sitting in this classroom from which some students looked confident while others confused. There are many types' of students in this classroom all different and unique in their own ways and behavior. But at the end the same thing happens every time as the bell screams with joy as lunchtime comes by.
Related Topics