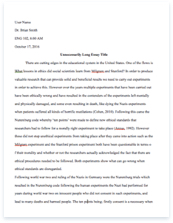 The whole doc is available only for registered users
A limited time offer! Get a custom sample essay written according to your requirements urgent 3h delivery guaranteed
Order Now
Deciding upon a career could be one of the most essential and difficult decisions we need to take in our life. But for me, I think I already made up my mind to become a Finance Manager work under filed of finance.
Job in Financial service
The filed I had chosen is financial service as I had always interested in money and I always wanted to be a finance manager as it is a high profile, multi-functional position and needs to participate in every parts of the company, such as marketing, public relations and strategic planning as far as the cash is concerned. Apart from the money, I also want to be a leader in what I do, the filed satisfied me as responsibilities of a financial manager also involve supplying a good financial blue print and produce all the financial data for an organization, while minimizing production costs and maximizing share holders' wealth. This plays an important part in the company as to ensure the company is in good position of cash flow, while efficiently managing the investments.
How does this subject help
The road to become a finance manager could be very difficult for me as it requires me to have a degree in Accountancy or finished in ACCA and years working experience in a managerial position (appendix 1 and 2), which means I need to be a Certified Public Accountant (CPA), hence after finish the diploma course in JCU, I would go and take all the ACCA courses while I am working. However, this subject helps me when I start pursuit the ACCA courses as it prepare me in the accounting areas and provides me a better foundation than other students who do not study the whole accounting course. The topics which are more relevant to me will be internal control of cash and statement of cash flows as in the field of finance and internal users, internal information, and planning and control; by learning the topic of cash flow, I will have a better understanding of how the firm raises money to pay for assets in which it invests as cash flow, the lifeblood of the firm is the primary ingredient in any financial valuation model. By learning the topic of internal control, it is very important in the field of finance as it provides road maps for guiding, coordinating, and controlling the firm's actions to achieve its goal.
There are other skills which are very important for me as to work in financial filed; these skills involve interpersonal skill as well as the communication skills. This is because the job of finance manager involves dealing with many different people as when working in a team to solve all kinds of problems. A good communication skill is also essential for the finance manager as he needs to explain complex financial data to CEO or the board of directors. On the other hand, if I want to be a finance manager, I must cope with the complexity of global trade, which means I need to have a good understanding in the business law and the business environment and many other things relate to business.
I have always believed in hardworking, as it will bring the results. Let us work hard and make a difference in our life.
Reference:
How to be a financial manager: http://www.wisegeek.com/what-does-a-financial-manager-do.htm The jobs done by financial manager: http://www.careerjet.sg/finance-manager-jobs.html
Related Topics