Muhammad Ali "Founder of Pakistan"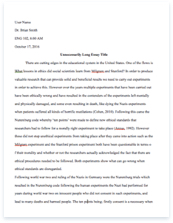 The whole doc is available only for registered users
A limited time offer! Get a custom sample essay written according to your requirements urgent 3h delivery guaranteed
Order Now
In a span of fifty years, between 1857 and the 1930s, there were five major figures that represented the Muslim community and their variety of ideas during the emergence of Muslim Nationalism in Modern South Asia – Muhammad Iqbal, Abul Kalam Azad, Sayyid Ahmad Khan, Abul A'la Maududi and Muhammad Ali Jinnah. In this paper, I will be exploring these pivotal figures in light of Greenfeld's observations of nationalism with a specific interest in Muhammad Ali Jinnah.
According to Scholar, Greenfeld, Nationalism is a concept that "refers to a set of ideas and sentiments that forms the conceptual framework of national identity." (Greenfeld, 1994, 80)
The first sparks of nationalism in modern South Asia can be traced back to the revolt of 1857, which historians agree is something between a mutiny and a national war (Ikram, S. M, 1964,1). After the British East India Company was terminated by their government in 1874 and the queen became the official monarch of India (Revolt of 1857, JeetoBharat, 2013, YouTube video) and people began the rebellion to free themselves from the British rule, which, 90 years later, led to the birth of Pakistan because of pioneers such as Muhammad Ali Jinnah, who is now known as the "founding father of Pakistan."
Born on 25th December, 19 years after the revolt, to a merchant family in Karachi (now in Pakistan), Muhammad Ali Jinnah was brought up in a secular household and was influenced by democratic and liberal ideas very early on. He was schooled in both Karachi and Bombay and later, in 1894, went on to study law at Lincon's Inn in London. After his success as a barrister, Jinnah started a career in politics in 1904, when he joined the moderate wing of the Indian National Congress, one that was in favour of an Independent India where Hindu and Muslims were one. Jinnah's initiative to join this wing of the INC could be attributed to his non-religious, secular upbringing, as he maintained "You may belong to any religion or caste or creed — that has nothing to do with the business of the State." (11 Aug 1947, Presidential Address to the Constituent Assembly of Pakistan on 11th August, 1947)
While Iqbal, in his early career, and Azad would agree with Jinnah here, as a staunch believer in Islam and Allah, Maududi would stand against this view. Unlike the other three scholars, Maududi was of the thought that Islam and politics are co-dependent therefore, according to him, the foundation of all political ideals is/should be Allah as he is without imperfections. One the other hand, Iqbal, similar to Khan's initial idea and Jinnah's ultimate stance, was a strong advocate for separatism and Muslims having their own cultural and religious autonomy and thus, we can infer that Iqbal set the stage for any advancements in this area that would be pioneered by his contemporaries, such as Jinnah.
The Indian National Congress (INC), was an 1885 established political party that was founded on similar principles – the idea of a "democratic" independent India that supported Hindu-Muslim unity – ideas that Sayyid Ahmad Khan's ideology stood against. Although Khan was not considered a Muslim nationalist, in his view, self-rule was impossible and "useless" (Aḥmad K̲h̲an̲ and Malik 1982, 142). Furthermore, he also maintained that a Hindu majority meant oppression of Muslims in a democratic, independent India and thus, unlike Jinnah, he did not support any effort to unite the two. Instead, Khan's approach was to take advantage of the British rule to achieve educational, political, and economic parity with the Hindus while safeguarding the Muslims. Khan's first efforts to achieve educational parity with the Hindu's was evident when he founded the Aligarh University, which would later become known as home to the Aligarh Movement (Lindsay Jones, 2005, 4641).
Inspired by Khan's idea behind the Aligarh Movement (1886), an organisation by the name of All India Muslim League (AIML) was established in 1906 to fight for Muslim rights in the predominantly Hindu state. Similar to Khan's approach, a delegation of 35 people from the AIML negotiated a deal with Viceroy Minto that assured the safety and security of the Muslim population and promised Muslim loyalty to the British in return. Predictably, Jinnah was against it due to the non-democratic nature of this initiative. However, interestingly enough, Jinnah eventually uses these very ideas to form Pakistan in 1947, evident as he says "Let us lay the foundation of our democracy on the basis of truly Islamic ideals and principles." (Mr. Jinnah: The Making of Pakistan (20th Anniversary edition), Akbar Ahmed, 2017, YouTube video)
In spite of this difference in ideologies, Jinnah became a part of the AIML in 1913 while remaining a member of the INC; he still maintained that making India one united, independent nation remained his priority. In fact, some may even say he was remotely successful in this endeavour as he was the first to get both parties (Hindus and Muslims) to corporate in the "Lucknow Pact" in 1916. However, during the Khilafat Movement (1919) (pioneered by Abul Kalam Azad, amongst other), Jinnah's ideologies changed and as a result, he resigned from the INC and fled to London in the early 1930s.
When Jinnah returned to the AIML and in 1936, his ideologies had changed to those similar to Iqbal's. Thus, when key members of the INC, the organisation that Jinnah was formerly the president of, were in and out of jail due to protesting for independence between 1939 and 1944, Jinnah used this time to negotiate with Lord Mountbatten to implement his idea of a Muslim state and thus, in 1947, Pakistan was created by Jinnah, who is now referred to as the father of Pakistan.
Jinnah felt a strong sense of anomie (Greenfeld, 1994, 84) against the Hindu India and Hindus in general as they outnumber the Muslims in pre-independent India. The anomie is made evident when Jinnah claims "Hindus and Muslims brought together in a democratic system forced upon minorities can only mean Hindu raj." (J. C. Johari, 1993,192). Clearly, Jinnah, amongst other Muslims, no longer felt as they could identify as "Indians" hence, the idea of a predominantly-Muslim state, Pakistan, was born. However, ressentiment – the other factor necessary for nationalism to exist (Greenfeld, 1993, 84) – is not made as evident through Jinnah's speeches. In fact, he makes statements such as "there is no reason why these states should be antagonistic to each other." (J. C. Johari, 1993,190), that allude toward a friendship rather than ressentiment. While the reason is uncertain, some may speculate it was strategically avoided to ensure a wider appeal to his ideas (Mr. Jinnah: The Making of Pakistan (20th Anniversary edition), Akbar Ahmed, 2017, YouTube video).
Jinnah's views on the concept of a nation and religion seem rather contradictory to me; initially he very clearly states that one should consider his/her nation to be independent of his/her faith (J.C. Johari, 1993, 190), which aligns with his initial, secular beliefs. However, in his later speeches, he explicitly mentions the difference in religion to be the conflict-causing factor in India (J.C. Johari, 1993, 191-192) and therefore, advocates the idea of a Muslim state, which we now know as Pakistan. Thus, in my next paper, it would be interesting to investigate the reasons for the major change in Jinnah's beliefs and ideology from a secularist to a sort of Muslim nationalist. 
Related Topics