Movie "The Promise" Base on Vladimir Propp's Morphology of Folklore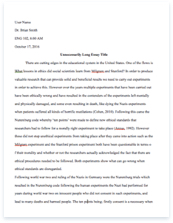 The whole doc is available only for registered users
Pages: 5
Word count: 1168
Category: Love
A limited time offer! Get a custom sample essay written according to your requirements urgent 3h delivery guaranteed
Order Now
Morphological approach of Folklore to the movie "The Promise" The film called The Promise was released in 2007 by GMA Films and Regal Entertainment. The main characters are played by popular actors in Philippines: Richard Gutierrez as Daniel, Angel Locsin as Andrea, Rhian Ramos as Monique, TJ Trinidad as Anton, Ryan Eigenmann as Jason, and many more. The director is Mike Tuviera and the screenwriter is Racquel Villavicencio. Accordingly, this film is more faithful to the original novel than Hihintayin kita sa Langit by Carlos-Siguion-Reyna (another Filipino film loosely based on Wuthering Heights of Emile Bronte).
I have enumerated the 31 morphology of folklore by Vladimir Propp with respect to the analysis of the movie. 1. Absentation
Andrea finds a dirty boy who had lost home hiding out in their truck. Her father pities the boy and takes him in on as his own.
One day, Andrea's parents have news that they are moving into the hacienda behind the De Vera mansion and Jason, disappointed that he would not actually be living in the big house, runs away swearing that one day he will get rid of Daniel for good.
2. Interdiction
Andrea knows that if Anton would find out that she sneaks out to meet Daniel, she would be punished again by Anton's temper. But she didn't hinder herself from doing so, and she still pursues to go out to the lighthouse when Anton had fallen asleep to meet Daniel and makes love with him.
Despite her heart telling the contrary, Andrea looks sadly up at Daniel and says yes to Anton's marriage proposal.
3. Violation of Interdiction
When Andrea comes home from the lighthouse, she is shocked to see that Anton has awakened and that he learns where she has been and with whom. He's starting to confront her and beats her up.
Anton asks Andrea to marry him and before she could answer, Daniel had already fled from the party. Andrea searches everywhere but she couldn't find Daniel anymore.
4. Reconnaissance
Anton shows her the locket (given by Daniel to Andrea three years ago) which she forgot to wear when she went to meet up with Daniel. He then approaches Andrea and pulls her hair asking her questions.
5. Delivery
At this time Monique walks into the scene of the fight and she asks what is going on. Anton says that Andrea is making him a fool out of him, and pretending to love him when she really loves someone else.
6. Trickery
Monique notices Andrea's locket on the floor, picks it up and looks at the picture, and it now becomes clear to her as to what is it all about. Then she goes to the lighthouse to meet Daniel instead of Andrea and she deceives him, telling him that Andrea sent her to tell him that she doesn't love him anymore and that she has changed her mind and loves Anton instead.
7. Complicity
Because of that deception, Daniel becomes furious and few days later he returns and proposes to Monique with a necklace. Monique is shocked and surprised but still accepts his proposal.
8. Villainy or Lack
Jason tells her sister Andrea that he has made a business deal with Anton and the deal will only work if Andrea agrees to marry Anton. He threatens to kill her if she doesn't obey him and starts beating her.
Andrea begs Anton not to let Monique, Anton's sister, to marry Daniel because it will shatter her heart into a million pieces. Anton gets mad and imprisons her inside their bedroom.
9. Mediation
Monique overhears Anton and Andrea from the outside of the door and when she learns that Daniel got Andrea pregnant, she cries heartbroken and runs to Daniel's house and tells him what he has just found out.
10. Beginning counter-action
Daniel after hearing the news runs immediately to the mansion to rescue Andrea. He kicks down the door and runs to Andrea who is already bleeding to death.
11. Departure
He carries her out of the house and takes her to the beach where they profess their undying love for each other and promise they will leave in each other's memories. After the promise was made, Andrea dies.
12. First Function if the Donor- N/A
13. Hero's Reaction- N/A
14. Receipt of a Magical Agent- N/A
15. Guidance
Daniel after witnessing Andrea approving the marriage proposal of Anton flees away immediately and returns only after three years bringing all his wealth and fortunes.
16. Struggle
Jason becomes jealous of Daniel because of how much attention he has gotten from his family. One day, Jason and Daniel got into a fight when their parents weren't home and Jason beat him up and told him that he'd be sleeping outside the night.
17. Branding
While Daniel was in Italy, he joined in a large group of combat where he made his body and power profit over opponents and received money from rich monopolies.
Jason pulls Andreas hair and throws her at the ground and he goes after Daniel who he beats to the ground and his final blow was to the head with a wooden crate full of bottles.
18. Victory
Jason used to beat up Daniel before when Daniel was just a poor guy. But now Daniel finally avenges himself to Jason who has no property and money anymore.
19. Liquidation
Before Andrea died, Daniel was able to gain her back and they made last promises together.
The poor Daniel is now a wealthy man after three years of disappearance.
20. Returns
Daniel returns after the party three years ago.
21. Pursuit
Jason runs away swearing that one day he will return and get rid of Daniel out of his life.
22. Rescue- N/A
23. Unrecognized Arrival
Three years have passed since Andrea's party and one day Daniel decides to return to his hometown. Anton, Andrea and Monique patiently wait for a friend of Anton's, someone who he has made business with. The man arrives on a yacht and he turns out to be Daniel. Everybody is surprised at this, especially Andrea. Daniel tries to win over Monique's heart again in attempts to make Andrea jealous.
24. Unfounded Claims
Monique goes to the lighthouse to meet Daniel instead of Andrea and she deceives him, telling him that Andrea sent her to tell him that she doesn't love him anymore and that she has changed her mind and loves Anton. She gives Daniel back the locket.
25. Difficult Task
Daniel and Anton go off to talk for a while and they make a deal: Anton will let Daniel marry his sister only if once they marry, they will move somewhere far away to settle. Daniel agrees.
26. Solution-N/A
27. Recognition-N/A
28. Exposure-N/A
29. Transfiguration
Daniel becomes rich now after disappearing three years ago. He looks very descent and admirable and that surprise Andrea very much.
30. Punishment
Jason got no possession anymore and he is now ill of money.
Related Topics