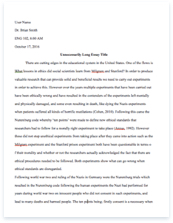 The whole doc is available only for registered users
A limited time offer! Get a custom sample essay written according to your requirements urgent 3h delivery guaranteed
Order Now
Moral policing is a controversial term. Its supporters say it is an important function to be performed to safeguard our culture against western influence and save our youth from corruption. Those who oppose it see it as a threat to individual freedom and democratic dissent. I would not have been interested in these debates till I saw them affecting my life as an individual and more so as a woman.
What is morality? How moral policing is gender biased? These are not questions you would want to spend your evening on but somehow they have been bothering me for a while. It all started when grandma told me not to booze because it is immoral for a girl. I was aghast not because I was desperate to get drunk but her telling me its 'immoral for girls'. What hit me was not it is immoral but for girls and I started on with my need for breaking gender stereotypes lecture. Later when I thought about it the reference to morality struck me.
I started noticing how conveniently the moral argument was used to dissuade a woman from exercising her will. How moral standards shifted across gender lines slowly became apparent.
If a woman is promiscuous she is labelled a slut but a man is called a stud for the same. The moral connotations apply only to the woman. Modesty and chastity are two virtues a woman's morality is judged on. Both of them aim at controlling a woman's sexuality. The same test of morality is not applied to a man.
Why such a discrepancy? Morals are principles expected to guide the conduct of whole humanity then why this discrimination between the sexes? It alarmed me.
I was not surprised when Tamil actress Khusboo was accused of dishonouring Tamil women when she said, "educated men should not expect their wives to be virgins." Her effigies were burnt and she was forced to make a public apology. Her crime being she dared to speak her mind on a subject that touches up on a woman's sexual morality. It was to be expected of a patriarchal system that tries to reinforce itself by making its victims appear like criminals for not adhering to restrictions imposed by convention in the name of morality.
I was outraged when self-appointed custodians of morality played the same card and banned dance bars in Mumbai. Dancing is a creative expression and in a country where everyone enjoys the right to profession dancing to earn money cannot be illegal. The argument given here was immorality of these women and there corrupting influence on public morals. What lies forgotten is they are not forcing people to come and see their performances but cater to a niche willing audience. There rights to expression and profession are also looked over. They are morally deviant women and they don't count.
Same logic of morality was extended to impose a dress code on women in Banglore University. Students were told to dress up modestly so they can be protected from eve teasing and sexual abuse. Blaming the victim for being violated is easier then dealing with perpetrators. If the victim is female casting aspersions on her moral character makes the deal easier. The argument also reduces men to animals who have no rational control over their actions. A little show of skin is enough to make them commit sexual crimes.
Police in Meerut assaulted young couples on camera for meeting in a park. The notorious 'operation majnu' was justified in the name of an attempt to punish eve-teasers. No rational person will buy this argument. Public display of affection by consenting adults is not a crime. By suppressing all channels of rightful interaction between the sexes you are only encouraging forceful encounters. Public spaces like parks have traditionally been places where youngsters meet defying the paucity of personal space in our society.
Did these youngsters cross the moral 'lakshaman rekha' when they decided to display their emotions in open? Should this be done only behind close doors? Is love a dirty thing? If not why can't we accept its expression? The answer many of these self appointed policemen give you is we are a traditional society we must not sacrifice our values to the west. What are our values one is tempted to ask? Ancient values of Khujraho, which celebrate sexuality or the colonial twisted ideals, which suppress human instincts. The hypocritical system that accepts a girl wearing a skirt getting raped but finds it unacceptable if she decides to have sex on her will.
I was perturbed by the role of media in the controversy. Of course it was important for us to know that the Meerut police crossed their lawful boundaries but the angle of coverage was not this. It appeared the media was celebrating what was happening and in its excitement it did not even bother to blur the faces of young girls and boys being brutalised marking them for life as immoral and characterless. But why should the media bother it only recorded what was happening. We won't even go into allegations made by some victims that the camera persons encouraged the police to uncover their faces. Still the rise of peephole journalism is alarming. Media is increasingly becoming an instrument of moral policing as it intrudes in to personal lives of people. Earlier this was restricted to celebrities but now even ordinary people are not spared. Media constantly exposes 'immoral' conduct and invites the public to judge. Be it debates on Rakhi Sawant's attire or local news on extramarital affairs of everyday people, we witness a culture of voyeurism.
Ours is a society in transition and thus a conflict between liberal and orthodox sentiments is evident. Globalisation favours modernisation. Regressive forces in the name of preserving indigenous values and culture resist this change. In such a scenario the private sphere becomes a site for cultural assertion. Strict codes of morality govern it. Women become primary victims as they dominate the private sphere. Thus the moral police have made women their primary target appealing to chauvinistic and patriarchal bearings of our society. We as women walk under their gaze. Now the onus lies on us to ask them to challenge their standards and refuse to be judged on them.
This is not to say men are spared. Moral policing threatens individual freedom of both the sexes. It lays down rules for personal conduct and forbids transgression. We all can recall images of shiv sena activists harassing couples on valentines day even in cosmopolitan Mumbai The question then is, what about individual rights? The contest I am told is between rights of a few and many. More people seem to support such action so their right would override right of few who opposed. I acknowledge conflict between individual and community rights but here I see no space for that debate but only surrender to will of many against few. Majority can't always assume authority just as might is not right.
Related Topics