Michael Phelps Research Paper Final Draft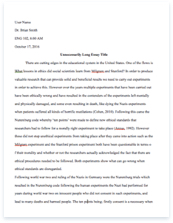 The whole doc is available only for registered users
Pages: 5
Word count: 1063
Category: Olympic
A limited time offer! Get a custom sample essay written according to your requirements urgent 3h delivery guaranteed
Order Now
Michael Phelps is one of the most decorated Olympic athletes. He is very well appreciated by people all around the world for his swimming abilities. Everybody always looked up to the superstar Michael Phelps for being one of the best Olympians. When Michael was caught online in the picture smoking, his image went downhill even though he was the same superstar swimmer. Phelps didn't let this scandal bring him down even though he was losing some major sponsors. After the scandal concerning Michael Phelps smoking marijuana, his life changed drastically, he lost his image, his followers, and some endorsements. As a child, Michael Phelps grew up around athletics with his family, his father was an all-around athlete and was a state trooper (Michael Phelps biography). Phelps got into swimming from his older sisters and joined the local swim team. He was inspired by Tom Malchow and Tom Dolan when he saw them compete in the 1996 summer Olympics (Michael Phelps biography). Phelps made the U.S. National B Team in 1999. "At the age of fifth teen, Phelps had become the youngest male swimmer in the U.S. for 68 years" (Michael Phelps biography).
At the 2008 Olympics, Phelps had won his 14th career gold medal, he set the world record for gold medals (Michael Phelps biography). Phelps was on a roll now, he was debating on retiring or not for the 2012 games. He decided against retiring and stayed with swimming, he would be back to set more world records and shock many more people. "Phelps won his 22nd medal, (18 gold) setting the world record for most wins by any Olympic athlete" (Michael Phelps biography). Nobody ever thought Michael would ever be getting any sort of trouble since he is such an immense role model to many. This is why it was such a shock to most people when they found out about Michael's partying. This situation blew up when the picture of Michael Phelps smoking marijuana rocketed around the world on social networking sites (Bryson). Any time a famous person is caught doing the littlest thing that is inappropriate or illegal, it is bound to talked about around the world even though it may be a small deal or situation.
When people started seeing this picture of Phelps they started losing interest in him, they thought that it would bring a negative picture to young people that look up to him every day. Phelps admitted that his behavior was very regrettable and that he had bad judgment (Mullman). "Phelps has lost his endorsements with Kellogg, Subway, AT&T, Hilton, and recently with Mazda" (Mullman). Could you imagine losing such massive endorsers just because people didn't like a picture they saw of you on the internet? This Scandal is probably one of Michael Phelps' primary regrets through his life. Just one slip up is all it takes to lose most, if not all of your dreams. The punishment Michael Phelps received was rather harsh. People soon asked the question on what would happen to the superstar athlete, would he be arrested with charges or would there be any long term suspensions from swimming (Michael Phelps Marijuana scandal). His sponsors were starting to think about what would people think when they see Michael Phelps on the products all over the nation.
If our kids and our young people were looking up to a professional athlete that parties all the time, it would not send a good message to them. Would they continue to support him or would they end their deals with the superstar? Some sponsors did end their deals with him, the main sponsors that left him were, Kellogg, Subway, AT&T, Hilton, and Mazda (Mullman). Some more damaging punishments were that various endorsers might leave him if he didn't compete in the 2012 Olympics, which led him with no choice other than competing and waiting to retire. Phelps lost a great deal of self-respect from this incident. The media tore him up with this picture, it made him lose all the respect and kids that looked up to him until he was caught partying and being irresponsible. Parents couldn't have their kids looking up to somebody that was seen doing drugs, and endorsers couldn't be selling products advertised with somebody that parties. Phelps knew he had really made a wrong decision this time and had some recovering of his image to do to get back to his old ways. When he lost most of his important endorsement deals he knew that it was time to change things and get back on track.
Phelps couldn't have people thinking he was a bad person so he would have to better himself. He wouldn't let this scandal bother his swimming abilities, he proved this in the 2012 Olympic games where he obtained his 22nd medal, which set the world record for most wins by any Olympic athlete (Michael Phelps biography). In the paragraphs above I have stated how Michael Phelps has grown to be a great Olympic athlete then makes a bad decision and loses a great deal of his popularity. After the scandal with Phelps smoking marijuana, his life changed drastically, he lost his image, his followers, and a few massive endorsers.
Michael's first punishment was being suspended from swimming for three months. His second was losing the respect he had gained from many people in the sports world. His third punishment was losing a great deal of his endorsements, which lost him a lot of money. Even though many of his followers stayed with him throughout the scandal, it doesn't change the fact that he had bad judgment that night at the party. I have mentioned how just one little moment can change the way you live the rest of your life, you have seen how Michael Phelps has gone back and forth. Be smart and make the right choice when you are faced with a difficult decision, you never know, it could change your life forever.
Works Cited
"Michael Phelps Marijuana Scandal." Lawyers.com. Feb 3, 2012. Web. 4 Nov , 2012. "Michael Phelps biography." Bio.com. 20 Oct , 2012. Web. 4 Nov, 2012. York, Bryson. Phelps Brand Takes a Hit. Inspire.9 Feb , 2009. Print. 4 Nov, 2012. Mullman, Jeremy. Advertising Age. "Superendorser Michael Phelps Caught Smoking Marijuana." 1 Feb, 2009. Web. 4 Nov, 2012.
Related Topics