Mercury Athletic Footwear Case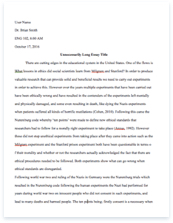 The whole doc is available only for registered users
A limited time offer! Get a custom sample essay written according to your requirements urgent 3h delivery guaranteed
Order Now
Executive Summary
Great pressure from suppliers and competitors caused some deterioration of basic performance for AGI during 2004–2006. Two main problems are continuing low growth rate because of serious competition of the mature footwear industry and rise of discount retailors, and pressure from supplies to boost capacity utilization because of its relative smaller firm. AGI can solve these problems by merging with Mercury Athletic. There are four main reasons supporting this acquisition. First of all, this acquisition would not be costly since AGI and Mercury share several similar characteristics in footwear industry. Second, this combination would expand firm size and help AGI achieve good bargains with suppliers. Third, AGI's growth rate would benefit from additional sales channels and enlarged target customers. Finally, AGI could enjoy a positive synergy effects. Overview of problems
The footwear industry is mature, highly competitive with low growth but stable profit margins. Active Gear Inc. was among the most profitable firms in the footwear industry. Currently, pressure from suppliers and competitors caused some deterioration of basic performance for AGI during 2004–2006. There are two main problems. One is that AGI is smaller than other competitors, which is becoming a competitive disadvantage. Another is that the rise of "big box" retailers threatened AGI's growth. One of solution is to acquire Mercury Athletic, which a division of West Coast Fashions, Inc., a large business of men's and women's and represents a similar market share in footwear industry.
Analysis on Mercury acquisition
1. Reasons why Mercury is an appropriate target for AGI
Great pressure from suppliers and competitors caused some deterioration of basic performance for AGI during 2004–2006. Two main problems are continuing low growth rate because of serious competition of the mature footwear industry and rise of discount retailors, and pressure from supplies to boost capacity utilization because of its relative smaller firm. The objective of the acquisition is to improve firm size, increase growth rate and expand market share. We believe Mercury Athletic Footwear is an appropriate target for AGI to achieve such a goal for following reasons. First of all, this acquisition would not be costly since AGI and Mercury share several similar characteristics in footwear industry. They could share same product segments and sale channels after acquisition. Additionally, they can share the resources and infrastructure through the geographical advantage since their manufactures are both placed in China. Second, this combination would expand firm size and help AGI achieve good bargains with suppliers.
Currently, AGI faced great pressure from consolidation of suppliers in China to boost capacity utilization, which became a competitive disadvantage due to its relative smaller size. Since Mercury sourced substantially all of its production from independent contractors in Asia and had professional and technical personnel in China, the bigger company after acquisition may offer longer production runs for manufactures and be more powerful to bargain with them. Third and most important, AGI's growth rate would benefit a lot from this acquisition. First, AGI could take advantages of additional sales channel after the acquisition.
Mercury would help increase revenue of AGI through Internet sales channel and discount retailors. In addition, AGI could expand its market share by enlarging target customers. Target customers of the two companies are different in age. AGI's products would meet needs of customers with a wider age ranges therefore taking more shares of footwear market. In conclusion, based on the three reasons, Mercury would be a good target for AGI to achieve its goal of solving current problems from supplies and customers. 2. Estimation the value of Mercury based on discounted cash flows and Liedtke's base case projections. Before calculation, we make some assumptions.
a. The combined company would have the same risk as before.
b. The combined company would have the same debt ratio of 20% as AGI before acquisition. c. Taxes are only market imperfection.
d. Risk free rate is 4.73% which equals to 10-year treasury bond return. e. βu of AGI equals to 1.25 which is estimated by debt ratio and βu of comparative footwear companies in 2007. f. Market premium would be average market premium during 1987-2007 , which is about 7.98%.1 g. Return on investment is estimated by return on assets.
h. Tax rate is marginal tax rate of 40%.
i. d is zero.
j. Free cash flow would grow in the speed of firm growth rate. k. The combined firm would begin to grow stably in 2012 and have the same free cash flow every year. a. Estimation of the weighted average cost of capital
First we can get e of Mercury would be 1.50(e=u + D/E*(u-d)= 1.25+20%*(1.25-0)=1.50), and then get cost of equity of Mercury would be 16.69%( re=rf + e (rm – rf)=4.73%+1.50*7.98%=16.69%). Therefore we can get weighted average cost of capital of mercury would be 14.51%(WACC= *re + *(1-Tc)* rd=14.51%). b. Estimation of the free cash flows from 2007 to 2011
Reinvestment rate=
Then, we can get growth rates of 2007 -2011 are 2.46%, 1.76%, 4.09%, 3.61% and 2.78% respectively. Finally, we take the average growth rate of 2.94% as long-term growth rate. The computation is showed in Exhibit 2($ in thousands). Year
2007
2008
2009
2010
2011
EBIT*(1-T)
1204.2
1204.8
1205.4
1206.0
1206.6
Change in NWC
4568.0
2648.0
9805.0
8687.0
6234.0
Change in fixed asset
2397
2445
2660
2852
2989
Total asset
135089.0
137535.0
140196.0
143049.0
144027.0
Reinvestment rate
24.70%
16.00%
36.06%
31.18%
23.79%
Growth rate
2.46%
1.76%
4.09%
3.61%
2.78%
To get terminal value, we first calculated free cash flow in 2012. We expect Free cash flow would grow in the long-term growth rate of 2.94% as we just calculated before. Then free cash flow in 2012 would be $30.41 million(free cash flow in 2011 (1+growth rate)=29.54(1+2.94%)=30.41). As we expect the firm to grow stably after 2011, then we view free cash flow in 2012 as perpetuity of the firm. Therefore, terminal value would be $262.96 million (Terminal value =FCF 2012/(WACC-g)=$262.96million. d. Estimation value of Mercury based on estimates from (a) to (c) From (a), we know the value of WACC. From (c), we know the terminal value. We can get the value of Mercury by calculating the present value of the free cash flow and the terminal value. As a result, we get the value of Mercury is $217.06 million(Firm value= +++++=217.06) 3. Synergy Effects of the Acquisition
There will be some positive synergy effects conducting this acquisition. First, as one of the most profitable companies in the footwear industry, AGI has various lines of businesses and extended distribution channels. These advantages will surely benefit Mercury if merged. Boosted sales of Mercury will benefit AGI in return, what makes an obvious synergy effect. Second, considering Mercury is an under-levered company, acquisition will increase the leverage of AGI as a whole, and the increased leverage will create value for AGI. Last but not least, the scopes of business of Mercury and those of AGI are not totally overlapped. Thus the acquisition will extend the lines of business for both firms. This fact will satisfy AGI's wish for a bigger firm size.
Related Topics