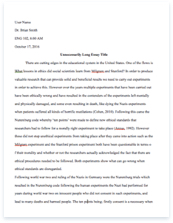 The whole doc is available only for registered users
A limited time offer! Get a custom sample essay written according to your requirements urgent 3h delivery guaranteed
Order Now
'Media Violence'- Where the latest cars go flying fifty meters into the air, with the driver falling out the window and into the next street , consequently someone is 'accidently' shot. In today's culture and for the past fifty years many adolescents and other individuals have been and are being submissively subjected to this indoctrinating movement. With the simple switch of a television button it can all turn into a 'picture perfect' image of War, conflict, racial discrimination, murder, and many other violent scenes. All of these are portrayed for the sake of entertainment. For some, they are based on reality, an eye opener. But for others, they are a good example of what our society have become, and what we can do about it to resolve such issues and cases. From cowboys and Indians to twilight vampires abruptly pushing, shoving and literally breaking each other in half. As the death toll and aggressive situation count rises, a debate arises -does violence on TV and films really create a more violent society?
"There can be no keener revelation of a society's soul than the way in which it treats its children." – Nelson Mandela. Children are the world's future, the next generation or 'long league of hope' as many prefer to call it though with the ongoing subliminal message of violence through media, where is there a chance for any expectation? Virtually since the dawn of television, parents, teachers, legislators, and mental health care professionals have been concerned about the content of television programs and its impact, particularly on younger individuals, as the use of violence in media is becoming more and more visible in today's society. We see it in our television programming, the movies we watch, the video games we play, and we even hear it in our music lyrics.
Children's programming isn't even void of this trend. Media subconsciously affects the way people think ,while what we do not know is that we have started to consider what see on television as normal, especially on the part of kids with their very wide imaginations that is beyond limits it is possible for them to start thinking that it's right to be violent, kill just for 'justice's' sake. The average child in the U.S watches 28 hours of TV weekly, seeing as many as 8,000 murders by the time he or she finishes elementary school at age 11, and worse, the killers are depicted as getting away with the murders 75% of the time while showing no remorse or accountability. Such TV violence socialization may make children immune to brutality and aggression, while others become fearful of living in such a dangerous society. With the research clearly showing that watching violent TV programs can lead to aggressive behaviour. Constant parental guidance is necessary as it is the responsibility of elders to properly guide them to what is right and what the real situation in life is about.
Although the media may have many negative side effects on today's society, this also gives us a chance to look further into the constructive outcome of violence on television and film as it is a reflection of the society that created it and thus educates us about our human flaws projected in modern day civilization. Humans by nature are violent beings and the media shows that every day. The purpose that this stimulates is to create an awareness about the violence created by 'mankind' in today's society and learn from others mistakes. Though many may not reflect on this purpose clearly enough as a sense of 'fear' is build up through overly dramatised violent scenes rehearsed throughout the media. Fear in a society provokes a sense of freedom less, paranoia, stress and depression, as well as getting rid of our trust for the world. Our intent is not to support one another but to be self-serving and compete against one another. Living in Trust instead of fear requires being around people whose agenda is not to dominate, but to assist. Helpful people are affectionate people where dominating people are abusive people. The question we now have to ask ourselves seems to be -does violence on television really have this much of a negative effect on our society?
Influence is a powerful thing, but in the end..the 'person' still makes the choice themselves, no one can make the decision for them.
Related Topics