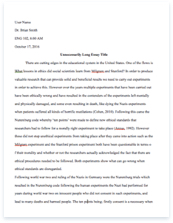 The whole doc is available only for registered users
Pages: 6
Word count: 1288
Category: Business
A limited time offer! Get a custom sample essay written according to your requirements urgent 3h delivery guaranteed
Order Now
Throughout my whole life I always knew that one day I would successfully be an electrical and electronic engineer. That is why after my GCSE's I chose to do a national diploma in electrical and electronic engineering (EEE) side by side along with my usual A level's. After getting and unconditional offer from Queen Mary University I decided to build my career through doing BSC in EEE. But after a year went by because of family reasons I had to give up my engineering and help out my family financially. Then when I came back to studies I lost interest in engineering and started to focus more in business management for a particular reason being there is a module called "Marketing". Marketing is a key element that has been within our family for years as my father always been a businessman manufacturing garments i.e. clothing. Because of this reason someday I might have to take over the business and so marketing, advertising, etc would be need from me and that made up my mind in doing BA Hons in Business Management in Middlesex University.
I finalized my mind to go onto the business management programme so that I can develop myself for the upcoming working field hence may end up running my own profession. The techniques I needed to gain from this course was very important so there was a module called marketing that I had to prior know of. Mainly in marketing I had go through Marketing Implementation (MI) because it included the entire idea of how business decisions are made by the 4p's which is price, promotion, product and place. All these are needed to put into function, as this will set out on to what the business is actually trying to accomplish. A marketing strategy helps to progress well-organized ways to influence consumers and inspire their upcoming constancy to a corporate, commodity or service. The marketing plan emphases on the finest opportunities for advancing sales and growing above the controversy by concentrating on the firm's capabilities. (Week 20).
As this unit was a core element for my understanding, it also gave me an overview of marketing being related to the wider world such as socially, politically and off course environmentally. It also helped me in acquiring my talents in the principal of marketing actions in the business world and in the advancement and exertion of marketing strategies. (Staub)
Through my work experience in working with a company in dealing with buying and selling (warehouse) I have well enhanced my awareness, talents and capabilities. I work as an assistant manager in dealing with marketing and advertising decisions, which will lead the company into success. I mentioned the above information because my marketing module has made me more aware about the buyers on how they progress in taking steps in dealing with decisions that will also reflect their flow of business into a profitable direction. (Jobber)
During my first Academic year, I had to get used to the university lifestyle i.e. get more familiar how the marketing lecturers teach at a degree level, going into seminars to take help for that particular module, group work, presentations, etc. I did try hard initially as everything was new to me but as the days went by I felt much positive and self-reliant in everything I did rather than depending on someone else to ask for help. I have also observed that without reading marketing textbooks or lecture notes we all tend to lag behind and thus do not get the idea of what is going on in the lectures. So I adapted this skill in achieving better grades and also gave much effort on lecturer's feedback i.e. Natalie on how I am doing and sharing my thoughts in the seminars i.e. Michala.
Also, having acknowledged this, I intended to focus more on my subject areas that is international marketing i.e. businesses expand their firm internationally in order to attract more consumers with different mentality, different wants of goods and services to increase profits. What I learned from international marketing is that it the profits do tend to rise if the businesses are directed overseas. Also the marketing plan differs country to country such as inputting budgets, value, publicity, and allocation of products, etc. In order to keep that particular business/organization in success, it has to have the capability to adjust, achieve, and direct a smart strategy in an unaware overseas atmosphere. (Week 22)
There is another crucial topic call social and green marketing which made me recognise how enviro-friendly commodities are promoted inversely to conventional commodities. Then again there is 'green marketing' where the consumers take in consideration about the environment before purchasing that particular product/commodity that might affect the surroundings. As I progressed more in the urge to study green marketing, it made me happy thinking how the world is focussing more and looking out for the environment in a positive way (for example reduce of dumping industrial waste) and getting more conscious onto how things i.e. any product or services might have a negative impact to the environment. Global warming is increasing due to industrial wastes etc, which increases greenhouse effect mainly because of C02 levels, CFCs, and other pollutants.
This forced manufacturers to produce environmental friendly products, as they also know that consumers have more concerns to the environment before purchasing any goods and services. Companies such as Unilever, IBM etc introduced green products demonstrating that green marketing plays an important part in occupational approach. By creating green marketing, an organization is bringing in new challenges within the firm and creating more communication skills with the customers, bringing in new technologies thus creating more competition. Also marketing mix, which is furthermost applicable for green commodities, is also significantly essential. (Week 21).
This Marketing module was more challenging as the learning process took place in real time. Natalie and Michala distributed effective and advantageous knowledge with explanations to progress well in this module. I was always motivated to attend my seminar sessions where Michala Gardiner was the best at making me learn and understand the overview of the topics I have learnt in the lectures in a summarize and comprehensible manner. For example, after the presentation, when the group review came Michala gave good feedback regarding my speech to be fantastic and that my slides where perfectly laid out with well-displayed pictures.
To conclude I have always been attentive in discovering innovative behaviours to learn quicker and smoother along the learning ways of marketing techniques. Obviously, such practice does not eliminate knowledge by going through recommended books, understanding lecture slides or seeking interest with the library catalogue or browsing online through the Internet.
There is no doubt that gaining knowledge and then putting it down as text is vital, but to my mind because for my work purposes and for the outer world I learned that it is more important that the knowledge and understandings I developed from going through workshops and lectures should be put into practise in order to know where I stand in terms of abilities and lead me to my path of being successful. Applied knowledge makes my learning more motivating, expressive and subsequently more operative. So, I believe myself an admirer of the awareness that each concept must beset into practice.
Bibliography
Jobber, D. (2010). Principles And Practice Of Marketing. Berkshire, Maidenhead, UK: McGraw-Hill Education.
Staub, N. (2010, June Monday). Myunihub. Retrieved April Wednesday, 2012, from Middlesex University: http://oasisplus.mdx.ac.uk/marketing
Week 20: – International Marketing 12th March 2012
Week 21: – Social And Green Marketing 19th March 2012
Week 22: – Marketing Implementation 26th March 2012
Related Topics