Marketing Strategy of Disney Theme Parks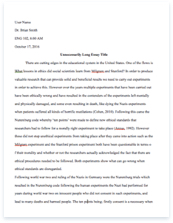 The whole doc is available only for registered users
A limited time offer! Get a custom sample essay written according to your requirements urgent 3h delivery guaranteed
Order Now
Walt Disney Company: Operations Overview
Investigation of the success factors used by Disney amusement parks starts with the analysis of the key marketing principles and how Company managed to apply them. To understand the Disney phenomenon, it is crucial to have an insight into Disney, the corporation. Being the major media and entertainment Company, Disney is a diversified company that has its' business division spread across film, broadcasting, and print (Disney's Ideas, 2003).
As such, Company is creating a cross promotional dynamic or synergy between individual business units and in such way producing recognizable brands that are further popularized in the amusement parks. This strategy is not related to vertical or horizontal integration, but more to exploitation of a created brand that generates revenue and at the same time strengthens the brand. Disney synergy is first of all about the co modification of children's culture and transformation of it into a global market in which created characters are centralized in the infinite array of interlocking marketing schemes (Jackson, K. 1996).
Walt Disney Company: Key marketing Principles
Given an overview of Disney synergetic strategy as a global media Company, let us now consider the traditional key marketing principles and how they are related to the Company. Marketing mix applied for the product industry consists of the 4 P: Product, Place, Price, and Promotion. The 4P relate to the marketing tactics used by a specific company in accordance with a previously developed marketing plan. Marketing tactics evolve around the target audience, key Company customers that generate the most of the revenue, whereas the tactics is then adjusted to create the most benefits for them on the way to satisfaction of their needs (Delaney, J.,1994).
The first of the 4Ps, product, can be either a tangible product or a service, that it typically intangible or can be a mixture of the two to some degree, as in the case with Disney (Wasko, J. 2001). Disney uses a unique idea: characters of the Walt Disney stories are used to attract visitors and at the same create a stronger brand. Essentially, Disney amusement parks are offering services, as they are consumed simultaneously with production. However, through company partners, Disney also sells tangible products thus generating revenue through advertising additionally. The key issue in Disney products is innovation and quality of services and goods provided; as products must be instantly renewed to stay up do date with customer needs and expectations.
The second P – geographic location refers to hours location and specific characteristics that make it either easy or difficult for customers to purchase the products. Geographic location requirements vary from company to company depending on the types of goods and services provided. When choosing location, such aspects as parking, delivery, interior and exterior design should be considered, as they determine customer usability of a specific location (Steiner, M. 2003).
The two locations opened by Disney in United States are close to the affluent cities that are often visited by tourists. As it is highly expensive to maintain the theme parks, Disney is taking every step to minimize the costs (Snyder, R. 2001). Disney stands out among other global financial corporations in the degree to which it managed to elicit financial assistance from foreign governments for construction of the theme parks. For instance, the French government offered support during the construction of the Disneyland in Paris: tax admissions have been lowered from 18.5% to 7%; aside from this, it invested 2.7 billions francs in infrastructure development, arranged low interest loans and offered land at the below market value (Steiner, M. 2003).
When it comes to speaking about price, Disney uses three approaches, cost based, demand based, and competitive based strategy. As fixed costs are large due to high initial investment and the business is a subject to seasonality, Disney diversifies its' pricing throughout the year offering lower prices when the demand for theme parks is lower to attract more customers and at the same time increases prices during the top seasons. This strategy allows maintaining the theme parks and covering the initial investment costs at the same time attracting a large number of visitors.
The promotion strategy used by Disney is complex and partially has been discussed in the introductory part. Being a global Company and having the business division spread across film, broadcasting, and print industries, Disney exploits developed brands to generate revenue and strengthen the brand through further popularization (Do Rozario, R. 2004).  Promotion strategy of amusement parks is targeted on all family members, as this is primarily a family resort. In such way, goods and services offered at Disney amusement parks have been developed in accordance with family needs, whereas the promotion strategy was further adjusted to them.
International Marketing Research: Standardization and Adaptation
When entering the global market place, Disney chose to undertake the "glocal strategy". To be more specific, Disney decided to adjust the standardized products to the local marketing strategy through the process of adaptation. Standardization of the marketing strategy as a result of the carried out international marketing research is a usual decision of multinational company pursuing international markets in order maintain the global brand image (Buckley, Peter J., and Ghauri, P. 2004). Advertising standardization is one of the components of the global marketing strategy. Multinational corporations are faced with the dilemma whether to adjust their local strategy to the specific cultural and economic patterns in a given country.
Normally, the focus of international research remains on the conditions that favour standardization; however, it is also necessary to consider organizational factors. Local market conditions and the degree of control over subsidies are the key determinants in this case (Laroche, M. Kirpalani, F. and Zhou, L. 2001).  As standardized strategies are enforced through cooperation with local representatives, they also can be adopted to retain a certain degree of control over subsidiaries.
This is exactly the case of Disney, as the company had to rename its' units in Tokyo and France following the local cultural patterns, whereas the business unite in Tokyo is maintained and operated by an independent Japanese Company (Oriental Land Company Limited). The case in France was especially complicated, as Disney's success during the first stages was doubtful: standardized strategy had to be additionally adjusted to the Western consumer style (Cunningham, D. 2005).
Disney's Success Factors
The key success factors used by the Company include originality of concept, uniqueness and suitability of a geographic location, B2B marketing style, international expansion using "glocal strategy", yield pricing strategy, local partnerships, and instant innovation of goods and services offered. Combined together, these factors result in Company's competitive advantages and at the same time a well established brand gives additional control and flexibility to the Company in crisis situations. Company is unique in its' business operations style, as it uses characters created by Walt Disney and none of the competitors has an opportunity to establish a theme park following this strategy.
Successfully chosen geographic locations with additional subsidies received from federal government in United States and Canada contribute to Company's success, whereas in the service field, geographic location is, perhaps, one of the key determinants of success opposite to the goods industry. B2B marketing style that is combined with brand strengthening through business units allows cost minimization and at the same time ensures further popularization. Successfully completed marketing research campaign that resulted in new and stable business units in Japan and France made the company even stronger.
Adopted yield pricing strategy ensures high numbers of visitors throughout the year, whereas instant innovation of goods and services provided that targets family needs rather then being limited solely to children, ensures higher levels of customer satisfaction and loyalty. Finally, local partnerships have a positive impact on company's development, make management style more flat, and ensure successful adaptation of the standardized product. Disney theme parks are the leaders in the entertainment industry and will continue to be so, as the business patterns currently adopted are strong and ensure company growth, profitability, and competitiveness.
WORKS CITED
Buckley, Peter J., and Pervez N. Ghauri. 2004. Globalisation, Economic Geography and the Strategy of Multinational Enterprises. Journal of International Business Studies 35, no. 2: 81.
Cunningham, Douglas A. 2005. A Theme Park Built for One: The New Urbanism vs. Disney Design in the Truman Show. Critical Survey 17, no. 1: 109.
Delaney, Joan. 1994. Crafting a Marketing Plan That Works. Black Enterprise, November, 120.
Disney's Ideas for the Community of Tomorrow. 2003. Architectural Science Review 46, no. 3: 336.
Do Rozario, Rebecca-Anne C. 2004. The Princess and the Magic Kingdom: Beyond Nostalgia, the Function of the Disney Princess. Women's Studies in Communication 27, no. 1: 34.
Jackson, Kathy Merlock. 1996. Introduction Walt Disney: Its Persuasive Products and Cultural Contexts. Journal of Popular Film and Television 24, no. 2: 50-52.
Laroche, Michel, V.H. Kirpalani, Frank Pons, and Lianxi Zhou. 2001. A Model of Advertising Standardization in Multinational Corporations. Journal of International Business Studies 32, no. 2: 249.
Snyder, Robert E. 2001. Dixie before Disney: 100 Years of Roadside Fun. Journal of Southern History 67, no. 1: 222
Steiner, Michael. 2003. The Magic Kingdom: Walt Disney and the American Way of Life. The Historian 65, no. 4: 1017.
Wasko, Janet. 2001. The Magical-Market World of Disney. Monthly Review, April, 56.
Related Topics