Marketing Strategy of Burger King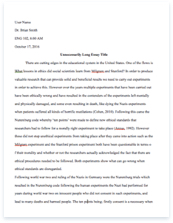 The whole doc is available only for registered users
A limited time offer! Get a custom sample essay written according to your requirements urgent 3h delivery guaranteed
Order Now
Burger King, a leader in fast-food industry, was found in 1954 and now serves in 62 countries. It was never easy to sustain as a leader through all those years in such a dynamic industry and marketing success of Burger King was the key factor behind it. Marketing is a broad concept and we need to divide it into parts to examine better. Core elements of marketing are environmental factors, segmentation strategy, positioning strategy, brand equity, communication strategy and pricing strategy.
Environmental Factors on Burger King
Marketing environment is one of the basic elements that affect a firm's marketing strategies. We can define marketing environment as forces and factors that shape a company's ability to generate good relationships with customers. Marketing environment can be examined in two parts; microenvironment and macroenvironment. Microenvironment is basically the forces that affect a company's ability to reach its customers, which are the company, suppliers, marketing intermediaries, customer markets, competitors and publics. When we consider microenvironment of Burger King, we firstly see the company itself, including all departments of company as each of them has an impact and a role in marketing decisions. Secondly, suppliers of Burger King are an important microenvironment factor as any problem with supplies like lack of bread or spoiled meat will cause a huge customer disappointment and ruin each effort of marketing employees of Burger King.
Thirdly, people or firms which help the company distribute, promote and sell its products are marketing intermediaries. For example, PepsiCo is a marketing intermediary of Burger King as they do not just provide beverage as a supplier, they also enable a competitive advantage by a marketing support. Marketing agencies of Burger King, McGarryBowen for creative works and Coyne for public relations, and distribution firms like TAB Gıda in Turkey, are also Burger King's marketing intermediaries. Customer markets are also a part of microenvironment and can be divided into five types according to buyers and sellers; consumer markets, business markets, government markets, international markets, and reseller markets. Competitors of Burger King, especially Mc Donald's and Pizza Hut, are also included in microenvironment of the company as they always need to develop new marketing strategies to get ahead of its competitors in the market.
Finally, publics like financial publics, media publics, government publics, citizen-action publics, local publics, general publics and internal publics are parts of microenvironment. On the other hand, macroenvironment is larger forces like demography, economy, natural forces, technology, politics and culture, which have effect on the microenvironment. Demography basically examines populations according to size, density, location, age, gender, race and occupation. These concepts have importance as Burger King arranges its market segments and targets according to them in each country. Economy, in other words purchasing power, is another aspect of macroenvironment. We can assume that the more economy grows, the more fast-food is consumed as people will afford eating outside more frequently. Natural environment is also a part of macroenvironment.
Pollution and raw materials are the mattered ones while talking about natural environment here. Technologic environment is another aspect that companies should follow strictly. For Burger King, technological developments for cooking or charging money will provide faster service and through that, customer satisfaction. Political environment is about laws and government agencies and restrictions. Food service is a fragile sector, full with restrictions and legislations.
Therefore, Burger King should show regard to these restrictions and differences of them between each country. Finally, cultural environment is another important part of macroenvironment. Eating habits and personal relationships differ from country to country so marketing managers of Burger King should make sure that products and advertising actions are suitable with the country they are made in. To conclude, not only for Burger King, for all companies knowing and analyzing the marketing environment is an indispensable rule to be successful in a market as each segment of each country shows differences and expect different attitudes.
Segmentation Strategy of Burger King
Segmentation is dividing market into smaller groups according to a criterion like their needs, wealth, or locations. Main aim while segmenting consumers is matching each group's needs and wants with exact products. Basic criterions of market segmentation are geographic, demographic, psychographic and behavioral attitudes. Burger King uses all of these criterions in a mixed segmentation. As it is an international brand, Burger King has to make geographic segmentation to reach all over the world. A simple example of this situation is that Burger King products are more spicy in India as their spices have significant importance at eating habits of Indians. They also use demographic segmentation and produce special menus for children. Burger King prepares its products according to segmentation. To illustrate, Burger King salads are also a consequence of segmentation as they wanted to reach people who prefer light, healthy food. Positioning Strategy of Burger King
Positioning is basically shaping a company's image in the eyes of customers by highlighting its competitive advantages. It is obvious that positioning strategy of Burger King is one of the key factors behind its being one of the best fast-food restaurants today. While Burger King's establishment in 1954, its founders aimed two competitive advantages; product differentiation and service differentiation. Burger King products are flame-broiled and it causes an important taste difference when compared to grilled products of their biggest rival Mc Donald's. This difference probably has also inspired Burger King's famous slogan, "Feel the Fire". In the early 1950s, drive-through restaurants were quite common but Burger King Founders brought a new concept and Burger King has become the first fast-food restaurant with a sitting area. This innovation has provided them an important service differentiation.
They also had to made another choice and select an overall marketing strategy for their positioning. They actually chose the most risky option and shaped their positioning strategy on "more for less" by claiming more quality food for less money compared to their competitors. They actually achieved their overall marketing strategy and possibly that was the reason of Burger King to become such a powerful company. From past to present, Burger King continued and also developed their positioning strategy. Following technology and trends, they used each involvement to improve their quality, to satisfy customer needs and to keep people's attention alive. It seems that Burger King has been quite successful at deciding and applying their positioning strategy as we can easily say that Burger King has become a universal love mark.
Brand Equity of Burger King
Brand equity is the positive effect of knowing a brand name on people's mind. We can also explain it as the willingness of customers to pay more for a chosen brand. Basic element of brand equity is trust. The more customers trust your brand, the more money they would like to pay. Burger King is one of the companies that have high brand equity as they have always been careful about quality of their products and health care. Moreover, Burger King is growing its brand equity by strong customer relationships and customer satisfactions.
Communication Strategy of Burger King
Communication strategy of a brand simply defines the ways of reaching to the customers. As the marketing concepts and styles evolve in time, communications ways are evolving too. There are some communication tools; advertising, sales promotion, public relations and direct marketing. If we consider communication strategy of my product case, Burger King, we can obviously say that Burger King is performing a good communication strategy and makes difference between its rivals. Advertising is probably the most important element of communication and Burger King usually uses the power of slogans combined with attractiveness of delicious burgers in its advertisements. They even used Shaquille O'Neal as a celebrity for their advertisements in 2002, which provided them an important leap in the market. Sales promotion is another important part of Burger King's communication strategy. Discounts and promotion campaigns generate their sales promotion by encouraging customers to buy Burger King products.
For instance, in Turkey, thanks to their partnership with Vodafone, Burger King gained an important competitive advantage by selling 3 menus for the price of 1. Public relations simply mean to have a good brand image between people. To provide this, Burger King is giving importance for health care of their customers and organizes social responsibility programs like Burger King Positive Steps in Germany, with their energy efficient green restaurants. Direct marketing basically means direct communications with individual customers by the use of telephone, mail and the internet. We live a 7/24 online life and Burger King, with their social media resources like Facebook and Twitter, always keeps in touch and never stops interacting with people. By doing that, they are aiming to locate Burger King Brand into our lives when we are not in the restaurant, even if we are not hungry. To conclude, Burger King owes its reputation to its success in communication strategies as value of a company is as much as people's minds; and the only way to shape people's minds is communication.
Pricing Strategy of Burger King
Pricing decision is an important decision for marketing strategies of companies. Lower price than value may hurt brand image while higher price than value may cause losing customers. Prices should not be more than people's expectation or lower than the brand value. In fast-food industry, competition is high but prices are quite close between companies. Since its foundation, Burger King has always offered high quality for low prices. Its prices are actually lower than its closest rival, Mc Donald's. However, Burger King does not prefer to decline its prices too much as that may damage its positioning and they may lose their competitive advantage.
Conclusion
Marketing is art of managing perceptions of people. As perception is reality, while managing people's perceptions, companies also shape their attitudes. When we consider core elements of marketing like environmental factors, segmentation strategy, positioning strategy, brand equity, communication strategy and pricing strategy, we can see that each action of Burger King is well-planned and consistent with the general brand image. That is probably the main reason of Burger King's worldwide success.
References
1) Kotler, Phillip and Armstrong, Gary (2006), Principles of Marketing (Version 11/E). Pearson Education Inc. New Jersey
2) http://www.mediacatonline.com/Home/HaberDetay?haberid=52942
3) http://en.wikipedia.org/wiki/Market_environment
4) http://en.wikipedia.org/wiki/Burger_King_advertising
5) http://investor.bk.com/phoenix.zhtml?c=87140&p=RssLanding&cat=news&id=1437859
Related Topics