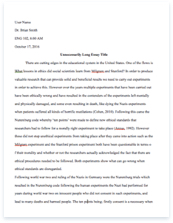 The whole doc is available only for registered users
A limited time offer! Get a custom sample essay written according to your requirements urgent 3h delivery guaranteed
Order Now
1. Executive summary
Nowadays restaurant business is one of the most attractive and at the same time most competitive business industrys. It has been proven that tMarketing Audit that is a generally accepted method of evaluation and a control mechanism of marketing performance.This report hasused systematic evaluation of plans, objectives, strategies, activities and organizational structures as well as marketing information. In this report Pakistani restaurant Hot n Spicy, was analyzed based on the learned theories and practicalknowledge and experience.
2. Introduction to the restaurant industry
The Restaurant industry in the United Arab Emirates, particularly in cities like Dubai and Abu Dhabi, has been experiencing fast-moving increase as one of the largest international chains established restaurants that have been attracting an increasing population from around the city. Main sources for the rapid growth in restaurant numbers have been changeover in lifestyle which is accompanied with economic development, alteration in the Middle Eastern eating habits influenced by fast growing globalization, the influx of expatriates into the country and franchise availability. (UAE interact, 2013)
In pursuance of the words of Uzair Anjarwalla, who is a managing director in international food marketing company Bridgepoint Foods, Food &Beverage (F&B) at this month's SIAL Middle East Conference thefood sector is worth US$4 trillion worldwide with steady growth rates, while the Middle East is one of the fastest growing regions within the industry. He also added that the biggest advantage that F&B start-ups have over their multinational counterparts is innovation. (Alpen Capital, 2013).
3. Research methodology
The research methodology involves 6 steps:
1) Program planning
2) Survey development
3) Survey deployment
4) Data analysis
5) Reporting
6) Consultation and review
Research methodology describes the methods which company uses to carry out research. It includes the learning and application of the various techniques that are used in the research.
According to the Hot n Spicy Restaurant Management their main objective is to know about the buying pattern, behavior and lifestyle of their target market. Also the said managementneeds to find out the customers lifetime value, their opinion about the restaurant and their intention to revisit restaurant. Accordingly the said management used the following two methods:
1) Surveys and Questionnaires
Surveys are conducted in a form of comment card, which includes rating scale of the food, service, and recommendations column where customer gives recommendations and suggestions. Also, the said restaurant conducts surveys about their target markets income, position, preferences in food, lifestyle they follow etc. In addition, Hot n Spicy does surveys after providing free food samples to customers by asking questions about the dish, about improvements that should be made, and the necessity to include it in its menu. 2) Observation.
The Hot n Spicy sees the observation tool as an effective instrument for research by appointing different people. They train them to observe their customers as well as the customers of their competitors and competitors.
4. Company's profile
According to the history of the Hotnspicy restaurant, nearly 20 years ago, founder of the brand popularized the traditional Pakistani paratha roll. Nowadays branches of the original restaurant popped up in several cities by the names of Red Apple, A-One Snacks, Tikka Inn and Roll Inn in Pakistan. The same team of dedicated and experienced chefs started working in new restaurant in Dubai (United Arab Emirates). The restaurant opened in one of the business centers in Dubai, TECOM.
The main aim of restaurant is to capture huge market by providing variety of products under one roof. (Jaqui Malpass, 2005-2011). They are constructing an open air dinner area at the terrace of the restaurant's building and have constructed their mezzanine floor equipped with air conditioners, fancy benches and shining tables. They are offering more than 150 different products, including Pakistani dishes, fast food, continental dishes, deserts, and beverages respectively. (Hot n Spicy, 2012).
5. Marketing philosophy
Hot n Spicy's mission is to develop an unmatched quality food by adding authentic Pakistani taste through an integrated and sustainable system to give customer a value, which guaranteed company's growth.
The vision of this restaurant is to beyond the customer's expectations by trying new ideas. The restaurant's philosophy is about the importance of satisfying the customer's needs in order to achieve the restaurant's success. Products are developed around those customers' needs and wants.
6. Marketing Environment
6.1 Microenvironment
6.1.1. The Company
Company's wider marketing environment is external to business and thus is something that the company has no control of, and probably very little influence on. Therefore, this requires the company to perform on going process for monitoring important influences and o assesse what response is requiredto be made.
By maintaining an awareness of what is going on in the marketing environment, the compnay will be in a better position to plan for any developments that may affect the business.
Also, the internal environment of the organization helps to make it a viable business, and therefore, plays a role in marketing's microenvironment. This includes top management, marketing personnel, and all other departments and personnel employed by the company.There are about 65 to 75 employees in one restaurant and management structure consists of owner, managers, cashiers, supervisors, kitchen staff, waters, clearners and delivery staff.
The restaurant has electronic system and guard for the protection of their valuable customers. Employees are providing better service for customer satisfaction. Managemnt and marketing departments create a friendly environment within the business to motivate employees to work hard by providing incentive such as commission and bonuses.
6.1.2 Suppliers
Suppliers are firms and individuals that provide the resources needed by the company and its competitors to produce goods and services. They following points are an important for the company to maintain overall 'value delivery system':
1) To monitorsupply availability, including shortages;
2) Monitoring price trends of critical materials.. Rising supply costs must be carefully monitored.
Hot n Spicy usually deals with local and Pakistani suppliers. Some of the ingredients that could be found only in motherland, so that they are imported in required quantity. The main advantage of work with local suppliers is getting fresh supplies of products that are needed for the restaurant. But company has a little disadvantage; it is stable relationships with suppliers, so that company doesn't look for a new partner in this sphere of business. 6.1.3 Marketing Intermediaries
Marketing intermediaries are firms that help the company to promote, sell, and distribute its goods to final buyers.
Physical distribution firms help the company to stock and move goods from their points of origin to their destinations. In case of Hot n Spicy, delivery department and restaurant's warehouse are the main and only physical distributor of it.
Marketing service agencies (such as marketing research firms, advertising agencies, mediairms, etc.) help the company target and promote its products. Company usually uses the services of marketing research companies and advertising agencies, to promote the restaurant. Financial intermediaries (such as banks, credit companies, insurance companies, etc.) help finance transactions and insure against risks. The main Hot n Spicy's financial intermediarie is the insurance company, that gives secure position for restaurant. 6.1.4 Customers
The company must study its customer markets closely since each market has its own special characteristics. Restaurant's main customers are people who are from 18 till 42 years old, who are working in TECOM area, and people who love home delivery food. 6.1.5 Competitors
Every company faces a wide range of competitors. A company must secure a strategic advantage over competitors by positioning their offerings to be successful in the marketplace. In the restaurant's location, there are lots of restaurants, but none of them is offering Pakistani food.
6.2 Macroenvironment (PEST Analysis)
6.2.1 Political
The company has to look to the various developments of politics, when is it creating its marketing strategy regionally, nationally and internationally.
Also to glance to the weight and measures turns that makes is essential for classifying a product.Even regional factors are considered and come from environmental actions. Regional factors can come from just environmental acts, where their factories are built and whether it is.
The restaurant needs to be ready for Audit at all times in order to comply with the UAE legislative norms.
Consumersspending depends on the degree of their interest and this may affect the strategy. In the economical variable market, the restaurant must make price adjustment to compensate for cost inflation and economical crisis, etc.
6.2.3 Social and cultural
Social and cultural influences refer to customers' taste and lifestyles and the way these affect their buying behaviour. Demographic changes are also important; an ageing population is highly predictable as it will have an impact on many areas of the society. People belonging to the same culture share similar values pertaining to work ethics, food cuisines etc. Going even deeper would come up with sub-cultures that would include similar music preference, fashion and shopping tastes etc.
The restaurant combines various dishes to satisfy multicultural customers.
6.2.4 Technological
Developments in technology can enable company to develop new products or services. It can allow existing products to be produced and existing services to be delivered more cheaply. It can enable to serve customers at their convenience. And it can provide new ways to communicate with customers.
Hot and spicy had dramatic changes in using new technology; it became faster and well organized. There has been an improvement on communication also on product marketing. As it was done by the word of mouth but now it changed to major media tools for advertising such as Internet -where also customers can order online-, television, magazines, flyers that make promoting products to the consumers much easier.
7. SWOT Analysis
7.1 Strengths
Basically SWOT analysis is a scan of company's internal and external environment. The terms that comes in the internal part are strengths and weakness, and those are external to the firm classified as opportunities and threats (Al-Kaabi, 2007). That's how the company, which is audited, has a
great amount of research and analysis on their internal as well as external environment. We will go on each of the terms one by one.
According to the analysis of management of Hot n Spicy, the main point on which they have an edge is on the experience of food taste as the company is operating in Pakistan for about 23 years, with 10 branches and three brand names.
The other things that company thinks are its strengths in providing various products. The other concepts that they think comes in their USP are good quality food, high quality delivery packaging and freshness of every dish. There are many restaurants around them but no one can compete with the restaurant as their food taste totally different. The restaurant future plan is to target the untapped market where there is no Pakistani restaurant operating.
7.2 Weaknesses
From the business perspective, weaknesses are based inside of organization. It deals with business infrastructure, so that it was not overaged or not up to dated, if there are used out of  date technology, are there financial problems, poor distribution network or leadership instability (Steven Bell)
The weaknesses that Hot n Spicy thinks that can affect them is the lack of experience in internationalization. They were operating in their home country for about 23 years and it is their first experience to operate outside their country so they think that it might affect them at any place. The other weakness is the lack of knowledge about the local market.The restaurant needs to spend more time on surveys and observations, which are expensive and time consuming. The third thing is unidentified consumer buying behavior, in Dubai where there are many nationalities and the Restaurant Managemtnt lacks knowledge about people's tastes and preferences, and therefore, analyzing such behaviours is a must.
7.3 Opportunities
Opportunities are external factors of which company can take benefit in the form of expanding or profit maximization. One of the opportunities is development in the operating market in the form of technology, product, trends, lifestyle, consumer's behavior or innovation or it changes due to global influences (Lawrence G Fine, 2009).
According to our group analysis and words of the company's manager, main opportunity is to increase customer base. As population of Dubai is increasing, their target market which are mostly south Asians, has a good percent in the total population of Dubai. The second opportunity that they see is possibility to expand on new markets of new Dubai like Meadows, JLT, Jumeirah Village, Arabian ranches, motor city. There is no professional companies, that are specialized in Pakistani food. The last and the imost mportant opportunity they see, is opportunity of growth, which is also in their mission so they are planning to open 3 more branches in 2014.
7.4 Threats
For Hot n Spicy main threats are high competition in the future and possibility unexpected changes in the economy, that may effect business of the company.
According to our evaluation the company has good analysis of their SWOT as they have taken almost all factors into account but question is do they have that much resources that they will able to cash their strengths and opportunities and avoid their weaknesses and threats.
In order to expand in terms of market share, the Restaurant should go for outsourcing their research base so they can get an idea of their target market, and where they should open more outlets, and how they should advertise.
8. Segmenting, Targeting, Positioning
8.1 Segmantation
Earlier companies used to follow the procedure of mass selling of products, but in the 21st century sales started falling down which resulted in bringing a change of selling the product. Market segmentation came into existence where in the companies could segregate a broad market into smaller groups and concentrate on individual groups. Each company has a different priority and every segmented market requires different attention. Sellers now are catering to customers as an individual market as every customer has their own different tastes and preferences. Now the seller needs to know what the customer wants and then make the product accordingly.
It is analyzed that people with similar demographic and psychographic characteristics live close to each other and have similar buying patterns. Segmenting even further through geographical boundaries leads to more specialized and focused marketing approaches. Limited areas of Dubai that are heavily populated by south Asians mostly Pakistani & Indians. As they also segmented their market into two divisions, the first devision is the old Dubai, Deira District. The second division is the new parts of Dubai such as the business bay, JLT, Downtown, Marina, Tecom and the Greens.
Demographic charecteristics of Hot n Spicy's customers are:
Age: customers are of every age. However, decision makers range from age 18 to 40 years old. Average salary: 3000 to 15000 AED
Education: not required
Occupation: Students, Family, Working Class
The psychographic segmentation is based on the consumer lifestyle and eating habits such as health occasions, preference of high quality packaging and food, and street lover food.
Behavioral segmentation is made by company in order to divide consumers into groups according to their knowledge of the restaurant product and services, attitude towards them, usage rate or their response.
8.2 Targeting
A target market is a group of people towards whom a firm markets its goods, services or ideas with a strategy designed to satisfy their specific needs and preferences. Hot and Spicy is a consumer market where in the goods and an ultimate consumer for direct and immediate use purchases services. The Target market for Hot and Spicy are students, families and working class people. The marketing strategies used are specifically focused on generating awareness through these groups and through word of mouth. Being one of the only Pakistani restaurants in the locality it generates good sales and growth rate through these target groups.
8.3 Positioning
Positioning is the development of a service and a marketing mix to occupy a specific place in the minds of customers within target markets. It is what the customer believes about your products value, features and benefit. Pricing, promotion, channels of distribution and advertising all are geared to maximize the chosen the positioning strategy. Hot n Spicy position itself as a pakisttani restaurant, which also offers fuse cuisine, with avarege prices and high quality food. From companies activities it is clear that restaurant is customer oriented. Each part of services and production are under the strict control of the company. Satisfaction of the clients is the main mission of it. Even each order can be customized by individual taste of the consumer.
9. Marketing Mix Strategy
The marketing mix consists of the seven P's (product, price, promotion, place, people, process and physical evidence). Strategic marketing planning involves managing all elements of the marketing mix.
As a restaurant, Hot n Spicy needs to choose individual strategy for each martketing mix component. Determine an optimal product mix strategy is important for getting profit and making more revenue, in general, firms constantly attempt to acquire and allocate resources to  refocus on attractive product lines and attain competitive advantage. (Ranjani A. Krishnan, Satish Joshi&Hema Krishnan, 2004)
9.1 Product
Hot n Spicy provides authentic Pakistani cuisines, BBQ, Chinese, etc., almost 200 dishes, that means the company has different production lines, hence, understanding how to make the products to be perceived by the target customers is the most vital.
According to the marketing research, the Restarant segments the market into old Dubai (Deira) and new Dubai (Business Bay, JLT, Downtown, Marina, TECOM). "New Dubai" is the target market. Hence, the company provides different products with different prices based on the different areas as follows:
Area
Location
Main product
Old Dubai
Deira
Pakistani
Business Bay
Southeast
Tecom
cuisine
Market share
cuisines, Low and middle- High
BBQ, Chinese
New Dubai
Positioning
end
Asian High-end
and Low-high
middle level
Downtown
Marina/JLT
For old Dubai area, the company keeps the current product line to serve the target market, since the people, who are living in Deira, most of them are from sub-continental countries with regular income, hence, they are satisfied with the main product line, such as Pakistani cuisines, BBQ and Chinese. For new Dubai, the company adds the width of product mixamount of product lines, such as Southeast Asian cuisine, Indian cuisine and Turkey cuisine to meet the needs of new markets (multinational customers, who are working and living in new Dubai), "Changes in product scope offers ways to increase both the unit sales and the margins that a product can command." (Venkatesh & Gregory S. 2012, p177) Whereas, developing new products for new markets is often described as high risk-high potential reward, it's difficult to change the previous image left with the existing customers.
9.2 Price
Pricing is one of the most important elements of the marketing mix, it costs to produce, design, distribute and promote the products, must support these elements of the mix, hence, it's difficult to price the product, too high or too low lead to loss of sales. To properly setthe price of products, company should take into account the following factors (Kotler Keller marketing management):
Select the price objective
Determine demand
Estimate costs
Analyze competitor price mix
Select pricing method
Select final price
Restaurants pricing strategy is based on objectives, which should be achieved. For old Dubai, the price objective is maximization of market share, while for new Dubai the objective is the high quality leader (building the good image of brand in new market and attract eyes of target customers).
9.2.1 Perceived-Value Pricing
Perceived value pricing technique is customer-oriented methods, refers to valuation of good or service according to how much consumers are willing to pay for it, rather than upon the costs of product or service. The only thing the customers care about is the value, which they receive for the price that they pay. (Christopher E.&Woodruff, O.D., 2004) Hence, it's very important for Hot n Spicy to confirm what kind of value of food and service brought to the customer at the very early stages and how to make the customer accept the value proposition.
For Hot n Spicy, according to the segmentation analysis, target customers are young people (age from 18-40), who working in Tecom Area with salary income AED6000-30000, their dietary habits are healthy and quality food. Unfortunately the data are too general to get the clear idea for delivering the value.
9.2.2 Product bundle pricing
Another clever strategy the company uses is product bundle pricing. It means multiple items combined into a complete meal. Company sets menu in a couple of its food discount them a little. This strategy helps them to make customers buy a set bundle rather than buying the same dishes separately with higher price.
9.2.3 Mix pricing strategy
Hot n Spicy has different food lines, for each one line pricing is used in which there are different price marks which then vary on quality, features, and requirements, for example, the dish price can range from AED15 to AED 150, the product-line pricing is used to sell more product to the customers and get more revenue.
Area
Location
Main product
Positioning
Price
Market
share
Old
Deira
Low and middle- Relatively
cuisines,
Dubai
Pakistani
end
High
low
BBQ, Chinese
New
Business Bay
Dubai
Southeast
High-end
Asian cuisine
middle
and High-end
level+ price
Pakistani cuisines,
Low-high
High
margins
BBQ, Chinese
9.3 Promotion
Promotion refers to the communication activities aimed at influencing the customer's buying decision. Communication with the potential customers should follow a logical series of steps (Byrne 2004, p57-58):
Make sure the customer aware of the brand and product of company Hot n Spicy; ·
Make the customers clear understand what benefits they can get from the products; ·
Make the customers trust the products by offering guarantees and free try to eat, let the customers believe what the company H offer will deliver all the promised benefits; ·
Motivate the customers enough to actually take action-buying decision.
There are too many methods can be used, such as the advertisement, sales promotion, PR or direct marketing, whereas the choice should be always based on the target customer. As part of the marketing planning, it is vital to research their preferences and identify mediums to which they are likely to respond. First of all, Hot n Spicy should clear who will influence the customers' buying decision and select the appropriate promotional methods.
During the era of Internet, convenience takes into account ease of finding product and finding the information. Company chooses digital marketing channels as promotion tool, they applytechnologies or platforms such as SMS alerts, apps (classic and mobile), social network (Facebook) and in-game advertising to engage with its young customers by using the welcome and popular tools, which the customer easy to accept and interested. 9.4 Place
Place as known as distribution, refers to providing the product at a place which is convenient for consumers to access. Marketers should know how the target market prefers to buy, how to be there and be ubiquitous, in order to guarantee convenience to buy. In this regard, the restaurant considers design professional booking website.
The Retaurant first outlet is in TECOM, which is surrounded by Dubai Internet City, Dubai Media City, Dubai Knowledge Village and Dubai International Academic City, including major multinationals and many companies of Fortune 500. Having the location in TECOM is a right decision, since it's easy to reach its target customers. With regard to the second outlet in JLT, where it was estimated to have a resident population of around 60,000 and a working population of another 120,000, it's obviously a proper place. In addition to JLT, Restaurant targets the Business Bay and Downtown areas to open the new shops if the financial condition of the Restaurant permits.
9.5 People
Anyone who comes into contact with customers will make an impression, and that can have a profound effect — positive or negative — on customer satisfaction. The reputation of your brand rests in your personeel hands. They must, therefore, be appropriately trained, well motivated and have the right attitude.
Hot n Spicy educate, motivate and train their pesonnel. Each week all staff of the restaurant meets together to discuss each issue of the compny's work. All waiters, delivery staff and cookers are well informed. Employees are paid the fair market wages, subject to the performance of the employees.
9.6 Process
The process of giving a service, and the behaviour of those who deliver are crucial to customer satisfaction. Issues such as waiting times, the information given to customers and the helpfulness of staff are all vital to keep customers happy. One of the processes in Hot n Spicy restaurant is home delivery system. A customer trying to reach company by phone is a vital source of income and returning value; but so often customers have to stay on hold for several minutes listening to a recorded message before they are able to get through. This part of the process is the first experience of a company that many customers have. There's no value in making the rest of the company run perfectly if this part is faulty. As a consequence, this 'P' could be a great source of competitive advantage if used wisely.
9.7 Physical evidence
13
The Restaurant's customer cannot experience the service before purchase; he or she can talk to other people with experiences of the service. Their testimony is credible, because their views do not come from the company. Some companies engage these customers and ask for their feedback, so that they can develop reference materials. New customers can then see these testimonials and are more likely to purchase with confidence.
10. Reccomendations
In a view of the fact that Hot n Spicy is "young in business" The following are some basic reccommendations:
1) The Restaurant needs to capture the market share for the new Dubai area and launchthe high-level items with affordable price to the existing product line, for example, Thai and Indian cuisine. Therefore, the Restaurantshould select proper method to determine the price of product and service. As we know, prices are driven by demand and supply. Demand is not only that people want to buy a product, but if they are willing to pay for it. Therefore, the company might consider the perceived-value method. (Business Studies Notes for IGCSE, 2012)
2) The Restaurant should try to implement "willingness to pay" survey in the target market regarding the value of food and service attributes.
3) Promoting the Restaurant through radio broadcasting, event management and outdoor advertising for the new restaurants in new Dubai area.
4) The Restaurant needs to hire the appropriate markeing agency professionals to promote the new products of the restaurant.
11. Conclusion
There are no unique strategies for running the business, the marketers should select the appropriate strategies to serve their target market and keep in mind the marketing strategies that should always come back to the target customers. Clever marketers always put themselves into their customers' shoes and translate what's good for them and what's good for their customers. When the marketers understand clearly what the target customers want, they will know how to identify the value proposition and deliver the value, which the customers perceived.
Related Topics