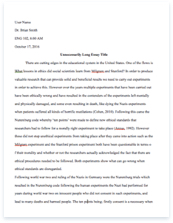 The whole doc is available only for registered users
A limited time offer! Get a custom sample essay written according to your requirements urgent 3h delivery guaranteed
Order Now
Ladies and gentlemen, boys and girls. Welcome and thank you for coming and listening to my speech. My name is Malika, I just turned 20, and I study in a business school in Copenhagen. I am here today on behalf of The London Tourist Association. I want to tell you guys about my amazing experiences that I have had in London, and I will tell you a little bit of their history too, and why I fell in love with this city.
In spring 2012 I went to London for the first time, with my friend on a weekend trip. The first thing I did was to go on the tourist bus and I did a lot of sightseeing the first day. The thing about me is that I'm usually more into shopping, partying and more shopping when I'm on a vacation, but the history of London is so interesting and all the beautiful historical parks, museums, buildings and statues are definitely worth seeing. It's very catchy and there are so many funny and touching stories about London, and even I, the girl who finds history boring, got so interested in the history and culture, in just one day.
As I said before I'm a party animal. And I bet I'm not the only one in this room! When it comes to London's night life I must say, I have never tried anything quite like it. I have been in Barcelona, Paris, Berlin, Milan, Stockholm even in Northern Africa and I could keep going but I think you get my point. Not one of these cities can compare to London, especially when it comes to nightlife. No matter what you like, there's something for you. There's something for any taste. Personally I'm on the r'n'b wave and I found at least 10 different clubs and bars that played my kind of music. Other than that, I have never been in a country with so many different subcultures, so no matter whom you are or what you like, you'll fit in somewhere. People are tolerant and accept you more in London than any other place that I have been.
A good example of the politeness and helpfulness I bumped into when I was in London, was the manager at the hotel I stayed on. I was outside the hotel smoking and he came out to smoke too. He asked me what I was doing in London
and I replied that I was with my friend. Then he asked me what I think of London and I told him it was love at first sight. I saw him reach into his pocket and he gave me 2 VIP tickets for the hottest club in London at that time, and other than that he gave me his visit card and told me if I ever needed help with anything I shouldn't hesitate to call him. This is just an example of my good experiences in London.
One thing I have to mention is the food! I'm a food lover and I enjoy trying food from different countries, and in England they have a lot more restaurants with food from foreign countries than traditional English food. I had Indian, Caribbean, Moroccan, Chinese and a lot of other foods from different countries and it was amazing.
London is a city for everyone and regardless of whom you are and what you like, I promise you that you will like the charming city of dreams, fashion, glamour and romance – a heartbeat of young and old alike. One thing that London does to you, among other things, it takes your breath away. Yes, it did take my breath away. No other city I have been to have I enjoyed more than being in London; it allows you to set your own pace. In London there is something for everybody. Without you knowing, a little bit of you falls in love.
Related Topics