Managing People and Organisations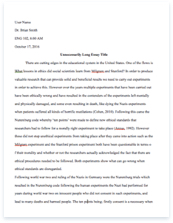 The whole doc is available only for registered users
Pages: 8
Word count: 1755
Category: Goals
A limited time offer! Get a custom sample essay written according to your requirements urgent 3h delivery guaranteed
Order Now
Foremost, I would like to express my sincere gratitude to my advisor Ms. Upekha Manamendra for the continuous support of create this report, for her patience, motivation, enthusiasm and immense knowledge. I could not have imagined having a better advisor and mentor for create my report. Lastly, I offer my regards and blessings to all of those who supported me in any respect during the completion of the report. R.A.Piyumi Kalpana
EXECUTIVE SUMMARY
Assessment task 1
1. Analyse the relationship between oraganisational goals, objectives and policies and explain their contribution to effective management in the case study.
Organisational goal is a future expection, something which a company strives to accomplish. An objective is a clear statement of something that needs to be accomplished over a period of time. Policies are statements of principles and practices dealing with the ongoing management and administration of the organization. We can apply this relationship for the Joy of Chocolate company. This company was created in 1999 b Susy Campbell. Suzy targeted luxury restaurants and hotels with gourmet chocolates for their guests. And her aim was to create the gourment chocolates tat would be enhanced with local produce such as heather honey, whisky and locally grown fruit. Joy of Chocolate had achieved the dual objectivies of securing sales and developing new products was being met.Suzy decided to limit the number of suppliers so that she could develop a very close relationship as she did not want to run the business with price as the key factors.
2. Identify the main differences between the formal organization and informal organization.
Formal orgaisation has fixed set of rules of intra-organisation procedures and structures. As such, it is usually set out in writing, explicit, with a language of rules that apparently leave little option for clarification. In some organization, such rules may be strictly followed. An informal organization is a network of personal and social relationship. People working in a formal organisationa meet and interact regularly. The concepts of formal and informal organisatios relate to the nature of relationship and processes in the workplace. A formal oranisation is the literal structure of the organization including its organization chart, hierarchical reporting relationships and work process. The informal organization, often called the grapevine, is the formal working relationships that develop in organizations and contribute stongly to the work culture.
3. Explain the composition of the open system theory and explain how it applies in case study.
Open system theory is useful for business because it provides a framework to think about processes such as change, link boundaries and oraganisation learning. The advantages of open systems are environmental considerations, supply understanding, prediction and long-term consideration. We can apply this system for Joy of Chocolate company.This company has two key appointments from the outset were Leon Houmond and Hafiz Shah. Hafiz and Suzy discuss the weekly production programme, following which, Hafiz met with team leader to discuss any potential problems Hafiz ensured all employees undertook a job development review every four months in addition to being advised on a monthly basis how they were performing. As part of the quality culture, all staff knew the importance of strict adherence to Health and Safety, Food Production regulations and keeping waste as low as possible. The importance of everyone working to the same goals. Leon and Hafiz agreed to involve staff in new products with blind tasting. The company benefits from open systems theory because it takes into account modern cultural changes and needs.
4. Identify different stakeholders in the case study and explain their influence and interest.
Each stakeholder has a different criterion of responsiveness, because they have a different interest in the organization. Most organizations are similarly influenced by a variety of stakeholder groups. Investors, shareholders, employees, customers and suppliers are considered primary stakeholders, without whom the organization cannot survive. Other important stakeholders are the community, which have become increasing important in recent year. In the Joy of Chocolate company has different type of stakeholders. Investors of this company are Leo Houmond and Hafiz Shan. They give their hands to develop the joy of chocolate company. This company employees are very bravely. They are working hard. This company financial team is collect their financial details very clearly. Company managers have different ideas for build the Joy of Chocolate Company. All of the stakeholders are very bravely in this company.
Assessment task 2
1. Explain a content theory of motivation and a process theory of motivation and illustrate how they can explain actions of individual in the case study.
Content theory explains why human needs change with time. It includes the work of David McChelland, Abraham Maslow and other psychologists as they attempted to explain why human needs change, but not how they change. Process theory holds that if an outcome is to be duplicated, so too must the process which originally created it and that there are certain constant necessary conditions for the outcome to be reached. Some of the theories that fall in this category are expectancy theory, equity theory and goal setting in management research, process theory provides an explanation for "how" something happens and a variance theory explains "why". In the case study,
Joy of Chocolate Company was created by Suzy Campbell. Suzy's motivation was to fulfill her ambition of having her own business and achieve her dream of creating gourmet chocolate company. After Suzy was skilled in forward planning and had sales expertise developed through the years working with suppliers. She used her knowledge and skills to win her aim. She cared about her employees, developed good relationships with other companies. She worked hard to win her aim and so she won it.
2. Explain methods used by managers to improve job performance within the workplace and justify their suitability.
These methods used by managers to improve job performance within the workplace. Motivation – Every staff members is unique, therefore the motivation to perform better will be different for each person. Identify the motivator for each staff member and provide opportunities that encourage their interest and performance. Setting goals – Make sure manager has a vision for how he want him practice to operate now and in the future. Communicate managers' vision to staff so that they are directing their energies toward a common goal. Praise – Take advantage of big and small opportunities to praise staff for work well done. Feedback – Be lavish with praise but selfish with criticism, but do offer kind words of constructive feedback that makes staff feel respected and valued. Management – They should feel comfortable to approach manager with questions and concerns and not feel as if they are imposing on him time.
If manager can start today with these simple tips that are easy to implement into the every day working of him practice. After all staff and practice deserve anything that will help them flourish and grow.
3. Explain precisely the importance of team working and state how it operates in the case study.
Delegation – A team that works well together understands the strengths and weaknesses of each team member. Efficiency – Work groups and teams develop systems that allow them to complete tasks efficiently and quickly. Ideas – When a team works well together, it allows team members to feel more comfortable in offering suggestions. Support – The team members can help each other improve their performance and work together toward improving their professional development. Team members also come to rely on each other and trust each other. How these importance of teamwork operates in the case study.
Two key appointments from the outset were Leon Houmond and Hafiz Shah. Leo was appointed as Head of Chocolate development. Hafiz as chocolate production factory manager. The Company manager, Suzy knows about their qualifications and she knows they are important part of the team. Leon and Suzy met and discuss potential development. Suzy and Hafiz met and discuss weekly production programme. Hafiz ensured all employees undertook a job development. This allowed teams to maintain standards and encourage a positive culture of staff development resulting in job enrichment, benefitting the company as staff became motivation through work not just money.
4. Identify and analyse three factors that affect team cohesiveness and performance. Examine the influence of the three factors in the case study.
Size – As a team increase in size, it becomes harder for each member to interact with and influence. Task Specialist role – People who play the task specialist role, spend time and energy helping the team reach its goal. Socioemotional role – People who adopt a socioemotional role, support team members, emotional needs and help strengthen the social entity. The influence of this factors in the case study.
Joy of Chocolate Company has small teams. They works together. They solve problems together. All of the team members work to the same goal. So this company grew quickly. Hafiz as chocolate production factory manager. Hafiz had a assistant Mary Taylor. She has helping to organize and supervise production with special responsibility for controlling quality of supplies. She play the task specialist role, spend time and energy helping the team reach goal.
Assessment task 3
1. Explain the main roles and activities of a manager. Identify the relevant roles and the activities utilized by a manager in the case study.
Mintzberg suggests that there are ten managerial roles which can be grouped into three areas: interpersonal, informational and decisional. Interpersonal roles cover the relationships that a manager has to have with others. Managers have to collect, disseminate and transmit information and have three corresponding informational roles. Mintzberg regards the most important part of managerial activity as that concerned with making decisions. Because entrepreneurs, managers make decisions about changing what is happening in an organisation. Managers are not just concerned in managing the internal funds of their organisation, but also spend a great deal of time in maintaining contacts with other people, both within and outside the organisation. This is partly because they need to be aware of any changes in the environment which may affect their organisation, an activity known as 'boundary scanning'. Managers in business need to be aware of what their competitors are doing, of trends in consumer demand, and of changes in the economic environment.
2. Identify two ways that organizations can measure managerial performance. State how each measure can be utilised to assess managerial performance.
Related Topics