Managing Global Team Case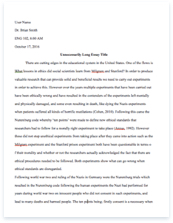 The whole doc is available only for registered users
A limited time offer! Get a custom sample essay written according to your requirements urgent 3h delivery guaranteed
Order Now
This case is about how leaders should manage their global operations successfully. The case describes a crisis resulted by lack of effective leadership by Greg James who was the global manager at Sun Microsystems, Inc. (Sun) across India, UAE, France and USA. Greg James became aware of a problem with HS Holdings where the server went down for two hours and created disaster for their online banking business and the support from James's team did arrive on time.
Greg James then tries to handle the situation by traveling to the sites. During his visit to the sites he finds numerous problems leading the root back to his leadership. He then decides to seek help from another VP, Pam Lawry. After his conversation, he tries to implement Lawry's advices which included, "build consensus", "everyone fully engaged", "keep it simple". James then decides to start handling the raised problems by his staff from all sites especially from UAE and France and start holding one to one meeting as well as several team meetings to be aware of the situation at all sites at all time and avoid crisis such as HS Holdings in future.
Answer to Questions
1. How well has James managed his global team?
Greg James who was highly rated by Lawry who was the Global Market VP managed his multinational team differently. Before the problem of HS Holdings, He did not have much face to face meeting which resulted his team have different perceptions about him. For example; the France workers had complains of not being paid the same as the American and had the perception that James works closer with Americans than them. Also the UAE branch had complains of not having direct communications with James. When the problem of HS Holdings raised and James traveled to all four (UAE, India, France and USA) he started to eliminate the problems of all the four branches by have direct communications and one to one meetings.
2. Who is responsible for the HS Holding crisis?
For any case of failure, always the management should be asked why this problem raised. In this case when the problem of HS Holdings raised James traveled to India and found out that the problem was the communication of staff. When India tried page the issue and the queue had problems. As a result we can say that it was Greg James's fault as a leader who did not know the problems due to his lack of direct communications that leaded to HS Holdings crisis.
3. What role did the "Open Work" environment play in the case? The Open Work environment program was a support process that enabled employees to work from anywhere, anytime, using technology. When the HS Holdings crisis raised, the India team tried to page a call and also call Nick, he did not reply. So instead of calling his home number, the India team "Praveen" tried to fix the problem with the help of his colleagues. Not working based the Open Work environment and not calling Nick home number, the problem got bigger.
4. What role did diversity plan on this team?
Diversity played a role in HS Holdings crisis as diversity in the team with staff from India and America is seen is this organization. When Praveen from India team did not call Nick home number and felt insulted by Nick and at the same time, Nick's perception that the Indian team was not competent, the HS Holdings crisis happened.
5. What should James do in the short and long-term?
When James realized that communication problem exist, he tried to hold one to one meetings and started to solve the organization problems in the short term which is a good thing to continue doing. In long-term, James should travel time to time to all the four branches and try to build better communication and trust between the team across the branches. He also should try to communicate the clear objective to all the branches to have good working relations results and avoid crisis such as HS Holdings.
Related Topics