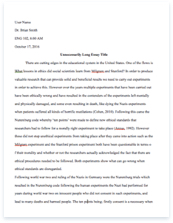 The whole doc is available only for registered users
A limited time offer! Get a custom sample essay written according to your requirements urgent 3h delivery guaranteed
Order Now
The Timmons entrepreneurship is a model that considers opportunities teams and resources available to an entrepreneur and holds that success depends on the ability of the entrepreneur to balance these critical factors. When applying the first part of the Timmons model to the Malincho case, Kalin got the idea of importing feta cheese and selling it to fellow Bulgarians on the East coast of America who were hungry for a taste of home.
Once he identified this opportunity, he set to work putting together the necessary resources to make his business a reality. He had to find a good supplier to order large quantaties of quality cheese and have it shipped to him. This also meant a lot of research on the U.S. Customs Department import regulations, restrictions and fees associated with food imports. When he needed to raise the $40,000 to order the 28,000 pounds of cheese, he called all his friends who expressed interest and encouragement in his business venture. He even called a family friend in Bulgaria to ask her to join into the business as well and to make sure his product was purchased and shipped to the U.S.
In order to take his business to the next phase of early stage-growth, Kalin should look for ways to develop. He must do this to avoid competitors from growing and taking the market share from him, which could weaken his position. Timing is critical to the success of any growth strategy. Kalin needs to access whether his business can cope with expansion, if he has the resources and systems in place to carry on the existing business while expanding elsewhere and if new initiatives are likely to disrupt existing performance. Working with the customer current customer following he has, he must find ways to please his current clientele while building resources to attract new ones.
Kalin was very smart to start up a website for expansion. This gave him the opportunity to add other gourmet products and be able to be able to send products to various parts of the east coast even making sales in Florida and Chicago. When the storage unit didn't' work out, Kalin moved on to room with a Russian sausage maker who he eventually merged with adding to his growing website. He knew that some of his customers were hesitant to use credit cards because of scamming reasons, so he prided himself in making personal connections with his customers to earn his trust and eventually their business.
There are many concerns a potential investor would bring up to Kalin. The state of how the product arrives is a very important part. The first container he received was busted and in terrible shape. It took Kalin with the help of trusted friends to put the pieces back together again and make the product anew. This would be a serious problem because with all he money invested the product could arrive spoiled, not in the containers at all, or as it did the first time which was a huge mess.
Another problem he ran into was not having a proper way of transporting his goods to various vendors. He rented trucks and went to these retailers who in turn street-style haggled with him. For one, he was so busy arguing trying to break even or make more people tried to take advantage of him. He didn't have a sure fire way of distributing the product and because he was trying to cut down on cost of hiring others, he did it alone. He realized the truck rental alone would eat up 20% margins he was struggling to uphold. Investors do not want to see you struggling to sell the product they put their money in.
Related Topics