Main Story Idea for 'In the Rubbish Tin' by Apirana Taylor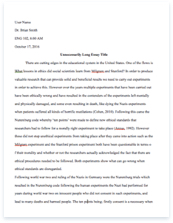 The whole doc is available only for registered users
A limited time offer! Get a custom sample essay written according to your requirements urgent 3h delivery guaranteed
Order Now
'In The Rubbish Tin' is a harsh short story about a cruel reality, by Apirana Taylor. The story is set out in an episode form, that switches in between three different characters points at the same time in the story. The main character of the story focus, is Phillipa, a young girl who has been left at home all by herself on her birthday by her father Rolf and her mother Ruth. Phillipa spends her time talking with her ragdoll 'Chubby' and imagining unrealistic situations because of her young, undeveloped mind. The idea in the story that was worth learning about is how you can feel in an abusive and neglectful relationship and what happens when you can't face reality and try to escape through imagination, distractions and violence.
At the beginning of the short story there is key line which tell us that "Phillipa's Dad was away. Mum had gone into town and had forgotten to lock Phillipa in the house." This informs us instantly that she does not live in a normal family household and that she is left alone quite frequently. She is the shown talking to her ragdoll and making fantasy situations that would never happen in reality. This gives us a hint into how her mind works and how she really thinks. which is how? We then gather that she is young, but hasn't been taught enough for her to understand how things really are in her life. Phillipa, having probably grown up around violence, punches chubby when she gets angry with it, which, then relates to the saying that children learn from what they see and it affects how they treat others because they don't have the concept of 'that is wrong' because they have seen that constantly which then makes them believe that it is okay to do those things to other people. She uses her imagination as a distraction because she is so young and also because she doesn't have a good example of parents in her life.
During the story we learn more about Ruth and Rolf and what they do while they leave Phillipa at home alone. Ruth isn't a responsible mother as she doesn't spend money on a present for her daughters birthday and food and supplies, but instead wastes it at the Pub on Alcohol and Drugs. This is another example of something people use to escape reality. A quote in the story give us a hint into how she thinks about Phillippa, when she says "It's the Brats birthday". This suggests that she doesn't care for Philippa and is selfish to her own desires. All of this comes to children learn what they see, as when Ruth was a child, she may not have been cared for well enough and that is how she thinks a family works. Phillipa's father, Rolf uses violence to escape reality.
In the story we don't learn much about him but from what we are told, Rolf is an abusive husband who hurts Ruth and maybe Philippa, but we don't get hints about it in the story apart from when Philippa punches her Ragdoll chubby. Violence is a common thing in todays society and the story shows it well by giving us a scene where Rolf comes to the pub and beats up Ruth. There when it happens Ruths friend mentions that if you "interfere Rolf will kill her". Some try to stop violence as well as neglect but it is a far too common thing which is what the story is trying to bring across to the reader. The feeling of abuse and trying to escape.
At the end of the story, we are lastly shown Philippa being unable to escape the rubbish tin, therefore she is trapped. In context with the whole story, this can make a relation to how Ruth probably feels. The feeling of being trapped is another big focus in the story as it can be a common topic between people these days. People use distractions to escape the feeling as it can give them relief from the troubles they face in their life. When Philippa is in the rubbish tin, she imagines fantasy worlds to calm herself and escaping the feeling of being left alone, this is her own way of distracting herself from reality. This helped me to understand just how people try to ignore stressful environments and situations that force people to do just that.
'In the Rubbish Tin' by Apirana Taylor the idea that was worth learning about was the focus of escaping reality through simple and complex ways of distraction. The author showed us the different character situations of distracting themselves in various ways, Philippa's imagination, Rolf's violence and Ruth's Drugs and Alcohol. We learn a lot about how people try to cope in tough situations from the main focus of the story Philippa who is a young girl left at home alone and is often neglected by her parents.
Through Philippa we learn how some people use their imagination as a distraction and that young children learn from what they see. We also learn about Ruth, her mother's, way of coping which is through the use of drugs and alcohol. It's worth learning about the idea of escaping reality because it made me understand why people do those things in society today. It is impossible to know exactly what makes people do that and the reason behind it but is a way of how humans can cope with unwanted situations. I believe the authors intention was to bring across the emotion feelings of a person who is alone in the world and uses distractions to fill the void left behind.
Related Topics