Macroeconomic & Industry Analysis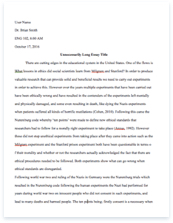 The whole doc is available only for registered users
A limited time offer! Get a custom sample essay written according to your requirements urgent 3h delivery guaranteed
Order Now
Macro EconomicAnalysis
Worldwide economic turmoil spread in 2007 as a result of the Global Financial Crisis (GFC), with its effects continuing to be felt by many industries and economies, and particularly the retail sector. Currently, the global economy is resuming to a state of growth, with majority of economies recovering and stabilizing well. However, the Euro-zone Sovereign Debt Crisis has provided cause for uncertainty, affecting consumer confidence levels at a global scale. Recent figures have inspired investor confidence, with yields on government bonds returning to pre GFC levels suggesting the crisis may be ending. However, such enthusiasm may be premature, as the harsh austerity programs enacted to regain such results have escalated already high unemployment rates and deep recessions across Southern Europe.
Australia however, despite the global economic climate has enjoyed a relatively strong economic stance, historically evident in its GDP Annual Growth Rate averaging 3.48% from 1960 to 2013 according to the Australian Bureau of Statistics. Myer Holdings Ltd has reaped the benefits of Australia's strong financial performance, recording a growth in sales of $2.5657 billion from 2006 to 2012. However, despite such success, the retail industry, which significantly contributes to GDP at approximately 4.1%, has endured both domestic and international challenges.
Historical Performance
The pre-GFC retail industry was an environment characterized by significantly less volatility than what is prevalent today. Prior to the Global Financial Crisis, consumer spending patterns were driven by: 1) Thriving domestic spending; 2) Low household savings ratios (-2% in 2003); 3) Record low unemployment figures of 4% in 2008 and; 4) Rising interest rates growing to 7% in 2008 in order to burgeon inflation figures to 5% in September of 2007.Myer flourished during this period, posting an increase in profit of 40% for the period ranging from 2007 to 2008.In comparison, following the GFC, consumer spending plummeted and sparked a record increase in the household savings ratio to 10.1%, exceeding the 20 year average by more than double.
Current patterns of spending are characterized by: 1)The introduction of the Carbon Tax; 2) Rising unemployment levels and; 3) Uncertainty surrounding the rising cost of living with particular respect to housing prices. These changes in the market have led to a decline in consumer confidence and a shift away from discretionary spending,which has seen a negative impact on the retail industry, with retail spending in Australia at historically low levels and saving levels continually growing as seen in Figure 3.
The subdued economic outlook post GFC is evident through Myer's slowed growth as well as a decline in retail sales of 3.8% between 2010 and 2011. Interest rate cuts down to 2.5% by the Reserve Bank of Australia (RBA) have been made in an attempt to aid consumer confidence, however spending remains stagnant today, with inflation sitting at 2.7%. Myer is particularly sensitive to discretional spending, with the retail industry accounting for 30% of average household consumption. The correlation between these two variables is evident in Figure 4.
GDP is expected to be slightly below trend over 2013 at approximately 1.5% (RBA), before returning to pace this year (2014). The outlook over the coming year remains passive, reflecting ongoing fiscal consolidation, a shift in the retail industry towards e-commerce, the approaching peak in mining investment and the high Australian dollar. Consequently, Myer will likely experience continued economic uncertainty; full year profit fell nearly 9% in 2013 and is further expected to slide in 2014.
Exponentially increasing technological advancements mean that Myer's future success is dependent on its ability to adapt to the shift in shopping culture created and minimise the threat of international competitors. As such, it is imperative that Myer initiate new strategies relating to distribution and e-commerce. It is anticipated that the retail sector will face further uncertainty in the coming years relating to volatile economic conditions as well as record high levels of consumer uncertainty. Industry Analysis: Porter's 5 Forces
1. Rivalry between existing firms: Moderate-High
Driver
Degree of Driver
Industry growth rate
Moderate
In recent times it has become evident that department stores within the retail industry are facing significant hardships, which have resulted in lowering profits following the GFC. This is characterised by consumer confidence and interest rates at an historic low. Thereby indicative of both global and local market uncertainty. This is particularly an issue at the forefront of a consumer driven business, which relies heavily on consumer confidence. However, there exists opportunities for firms within the retail sector to expand and develop through the adoption of innovative distribution platforms such as online and omni-chanel, with industry sales expected to increase by 0.9% in the current year to total $121.1 billion. In addition to this, industry revenue is expected to contract -3.0% in 2014, suggesting that Myer will continue to experience volatile earnings growth.
Market Saturation
High
Over the last decade the retail industry has become increasingly more saturated avenues. This includes: 1) Domestic competitors such as David Jones and Target; 2) International competitors including Saks Fifth Avenues, Barney's New York, Sears and Macys; 3) online stores such as ASOS, Bestsellers and Boohoo; and 4) bricks and mortar stores including other fashion retailers. Together with Myer, these firms account for over 80% of the retail industry's revenue (IBIS World, 2013). However, with over 300 players in the industry the market is highly saturated with growing numbers of online and international retailers increasing competition in Australia. It is also important to note Myer's recent attempted takeover of David Jones, which highlights the industry's high levels of market concentration and evidences Myer's desire to expand amidst this challenging environment.
Differentiation & Switching Costs
Low
Given the level of intense competition within the retail industry, Myer's customers face very low switching costs especially with the ease of online shopping. In addition, currently Myer stocks brands that do not offer consumers exclusivity. This low level of product differentiation is consistent with the industry, as most fashion retailers stock the same seasonal trends. Further, over 80% of Myer's sales are in goods that are not exclusive to Myer. This has resulted in low switching costs and low levels of brand loyalty for consumers. Economies of Scale and Learning
High
Myer like many other large department stores have significant economies of scale and can leverage off continued expansion of its network of 67 stores nationally, and sourcing contracts with over 800 suppliers. Due to its size, many competitors cannot compete with Myer on purchasing and bargaining power, however with large levels of fixed overheads it is incredibly difficult for Myer to compete with retailers that operate solely online. As such, optimising supply chains and adopting a cost leadership strategy will be important for Myer in order to stay competitive against its online competitors. Therefore Myer's strategy of sourcing offices in Hong Kong and Shanghai will continue to promote economies of scale and reduce purchasing costs. Barriers to Exit & Capacity
Moderate
Unlike online retailers, bricks and mortar stores, face significant exit barriers due to their high overheads and other fixed costs including established partnerships and contracts with both employees and suppliers. As such, Myer's strategy of selling on consignment has assisted with the reduction of outdated inventory, which is sold at a loss rather than being wasted. In addition, retailers face higher levels of demand than supply. Therefore, Myer with its network of suppliers is likely to have excess capacity, while online retailers are highly likely to face stock shortages.
2. Threat of new entrants: Moderate
Driver
Degree of Driver
First Mover Advantage
Low
Due to majority of retailer within the industry offering similar products, it is challenging for companies such as Myer to possess a first mover advantage. Notwithstanding, Myer's strong focus on customer satisfaction in recent times, may enable the firm to achieve the first mover advantage with regards to customer choice. Distribution Channels
Moderate
Large retailers such as Myer and David Jones have established distribution channels and contracts with their suppliers, however the rise of e-commerce and the growing digital era has placed a significant strain on these traditional methodologies which are particularly capital intensive due to high overhead costs. As such, retailers and particularly Myer have had to invest heavily into developing their omni-channel distribution to both maximise their sales and provide a competitive offering to consumers. Legal barriers
Moderate
Australian regulatory bodies including the Australian Consumer and Competition Commission (ACCC), Australian Retailers Association (ARA), and legislation (Trade Practices Act) have created strong legal barriers to entry for new entrants within the retail industry. This is evidenced through legal compliance requirements regarding minimum conditions of employment, such as paying 25% loading for casual wages, holiday loadings and designated trading hours (IBIS World, 2013). As such, this has, and will continue to ensure existing retailers and new entrants are closely monitored for compliance with industry standards and regulations.
3. Threat of substitute products: Low
Maslow's hierarchy of needs illustrates that many of the products sold in the retail industry fall under the category of "safety." This ultimately suggests that there are no substitute products or alternatives to satisfy these basic human needs, as evidenced through products such as clothing apparel and household goods such as bedding and television sets, which are necessary to both men and women within a contemporary context.
4. Bargaining power of buyers: High
Driver
Degree of Driver
Price Sensitivity
High
The majority of products offered within the retail industry are largely undifferentiated, characterised by low switching costs and high price sensitivity. Therefore, companies such as Myer are able to differentiate themselves through offering consumers convenient access to various brands within one location. However, ultimately clothing itself is a standardized product, with most consumers willing to explore various retailers in order to satisfy their needs.In addition due to changes in consumer spending habits (despite household disposable income currently growing at 6.4%), increased competition from online retailers and low levels of consumer confidence due to both the GFC and European Sovereign Debt Crisis, has seen both existing products and previously price insensitive goods become increasingly price sensitive. As such, in order to combat this, retailers have adopted tactics surrounding heavy discounting and reinvestment to differentiate their product offering within the retail industry. Bargaining Power
High
Over time, consumer bargaining power has increased significantly due to increased levels of competition within the retail industry. Typically, consumers witnessed low levels of bargaining power due to dominant industry retailers. However, due to the growth of digital platforms and relatively high Australian Dollar, international department stores are now able to reach consumers across geographical barriers, thereby giving consumers more alternatives than ever before. Due to the pressure placed on the Australian retail industry particularly from overseas firms, revenue has been declining over the last 5 years, falling 3.0% in 2012-13.
As such, large department stores such as Myer have had to adopt a new approach to customer satisfaction, typified by discounting periods and reinvestment projects that are aimed at developing brand equity, customer loyalty and retention. This included the Myer Mid Season Sale and constant 30% off storewide promotional offerings. Therefore through analysis, it has become evident that consumer spending habits and changes in consumer preferences have a significant influence on both industry sales and promotional activity. This ultimately highlights a high level of bargaining power for consumers.
5. Bargaining power of suppliers: Moderate
Driver
Degree of Driver
Bargaining Power
Moderate
Over time it has become evident that retailers will only choose to stock products that contribute most to profits, with there being a large number of suppliers from which a retailer can choose to engage with. Therefore many product suppliers of apparel and other goods have low bargaining power due to their products being highly undifferentiated. However, it is important to note that brands with strong reputations are not as easily substitutable. This is evident as the bargaining power of high-end fashion suppliers of brands such as Chanel and Michael Kors, are significantly higher than those of local brands such as the Myer Miss Shop.
In addition to this, several suppliers offer consumers the option to purchase their products online through both agents and company websites, often at cheaper prices. As such, this has resulted in renegotiations with suppliers, as Myer looks to minimise costs. Further, Myer invests heavily into the training of its employees to maximise customer satisfaction and employee engagement levels. Thereby highlighting the firm's employees as an invaluable supplier of human capital, with their skills contributing to Myer's operational and managerial success. This ultimately suggests that employees possess high levels of bargaining power, which is reinforced through the fact that labour costs in the Australian retail industry are among the highest in the world.
References:
ABN Newswire, 2014, Myer Holdings Limited Company Summary, viewed 16 March 2014, ALDERMAN, L., 2014. Banks Take On European Debt, Despite Underlying Problems. The New York Times; Business Day, 21 January. Australian Bureau of Statistics, 2014. 1345.0 – Key Economic Indicators, 2014. [Online] Available at: Accessed 15 March 201]. Australian Bureau of Statistics 2013, Australian System of National Accounts: Concepts, Sources and Methods. Cat no 52160.02013, ABS, Canberra, viewed 13th March 2014, Eurostat, 2014. Real GDP growth rate – volume. [Online] Available at:Accessed 15 March 2014].Greenblat, E., 2014. Third profit hit triggers selloff, fears of more pain in store. Sydney Morning Herald, 15 March. Gottliebsen, R. 2013, 'New Myer Strategies Revolutionise Retailing', The Australian, viewed 16 March 2014 Kitney, D. 2013, 'Myer Calls in Bain to do Strategy Review', The Australian, viewed 10 March 2014 Labour Costs Too High, 2014, Business Spectator, viewed 16 March 2014, MacGowan, Ian. 2013, IBISWorld Industry Report G5000: Consumer Goods Retail in Australia, Ibis World, Australia, viewed 13th March 2014, Myer Holdings Limited, 2013. Annual Report 2013, s.l.: http://myer2013.annual-report.com.au/. Myer, 2013. Myer Group Annual Report, viewed 16th March 2012, Myer, 2013. Financial Year 2013 Results, viewed 14th March 2014, Online Retail Sales Index Special Report, 2014, National Australia Bank, viewed 17 March 2014,
Related Topics