Lovesickness by Zhu Xin-jian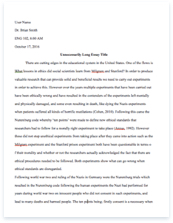 The whole doc is available only for registered users
Pages: 2
Word count: 414
Category: Love
A limited time offer! Get a custom sample essay written according to your requirements urgent 3h delivery guaranteed
Order Now
The first New Literati Painting that I am going to introduce is Lovesickness by Zhu Xin-jian. He graduated from Nanjing Arts Institute, and is currently a teacher in there. He is also a member of the China Artists Association and a professional artist. Lovesickness is created in 1990. The art form of this is obviously painting, and ink is used to paint the artwork. In the artwork, we can see that is a girl at a young age, is sitting in a porch doing stitching. There are some lovebirds accompanying her. The girl is situating in The Qing Dynasty, as seen in her clothes.
The colour used in this painting is quite colourful, mainly using blue, which belongs to cold colours. It acts as a contrast to the red colour of the birds. Other colours used are quite pastel, like pale pink and green. These pastel colours are outstanding because black is used in the background. Worthy to mention the colour applied for the face of the girl—white, which bring out the redness of her cheeks and her lips effortlessly, but giving an impression of lively, instead of pale and weak. The lines drawn is smooth, edges aren't seen frequently. They are slender, especially those for the face of the girl.
The lines drawn are in good harmony, which creates a soft and comfortable image. The figure of the girl is drawn to scale, in right proportion. Some descriptions are written in the artwork, as well as expressing the feelings of the artist when painting it. It was said that in a moonlit night, a girl saw that the branches of a tree was casting shadows on the window, and they seemed to ask her to open the windows and observe them. The girl then saw different forms of the shadows, which she interpreted as different emotions: happiness, shyness and anger. Breezes blow the branches and cause these effects.
The girl's view is actually the same as the artist's view. The artist probably witnessed the effect of shadows of tree branches and associated his imaginations with different emotions. As this artwork is created in 1990, the girl wearing ancient Chinese clothes won't exist. Therefore, the artist is imagining her to suit the feeling of him when painting this artwork. From this, we can sense that the artist is feeling peaceful and calm, as well as quite lonely because he could observe in detail in such a tranquil environment, without the presence of a large crowd of people.
Related Topics