How do I love Thee and Remember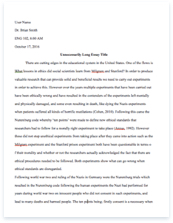 The whole doc is available only for registered users
Pages: 6
Word count: 1336
Category: Love
A limited time offer! Get a custom sample essay written according to your requirements urgent 3h delivery guaranteed
Order Now
This essay shall be devoted to the understanding and comparison of Elizabeth Barrett-Browning's poem, 'How do I love Thee? ' and the influential work of Christina Rossetti's, 'Remember'. Each boasting passionate lives, their work is somewhat reflected in their past. As a notable influence dominating many of Rossetti's actions; her family held extreme significance. Raised in an Italian household as an Anglo-Catholic, two later engagements were broke off due to religious differences. Although home educated, her first work gained recognition when accepted in publication by a magazine titled, 'The Germ' under the pseudonym Ellen Alleyne.
Inspired by religion, 'Remember' allowed her exploration into earthly love and nearness to death. Born into the turbulent times of 1830; an era claimed by the Pre-Raphaelite Brotherhood of seven young artists desiring a new revolution in expression of art and literature. Christina's own brother; Dante Gabriel Rossetti, was one of the seven Pre-Raphaelite Brotherhood members, allowing her to become portrayed as the model for her brother's picture 'The Girlhood of Mary Virgin' in 1849.
She died a recluse; concentrating on her religious welfare. Tremendous lives obtained by both Rossetti and Browning; their poetic imaginations were sparked off by their experiences of romantic love and tragic illnesses. This essay will further explore comparatively two controversial poems. Grieving his lover's known death; Rossetti wrote 'Remember' as a message of reassurance and gratitude where 'How do I love Thee? ' shows Browning's love being both eternal and unconditional for Robert; as she is overwhelmed by the sheer power of love.
Euphemising death to, 'gone away' during the first stanza of 'Remember', Rossetti chooses a softer approach when referring to her death whilst reinforcing the repetition of, 'Remember'. Browning begins with a regular quatrain of her Petrarchan sonnet, also using her title in the opening stanza, 'How do I love Thee? ' Seemingly rhetorical; she proceeds to answer progressively, 'Let me count the ways'. Rossetti later includes further reference to 'gone away' by concluding with 'into the silent land', also touching upon personification.
Desiring to live, 'nor I half turning to go yet turning to stay', she states both awareness and fear of her impending death. Personifying abstract love, 'My soul can reach', Browning confesses her deepest love. The concluding stanza of her fist quatrain refers openly to her religion, 'For the ends of being and ideal Grace', her use of the capital letter indicates the importance to her, as with, 'men strive for Right,' included in the second quatrain. Continuing her repetition of 'Remember', Rossetti later asks of her intended future, 'You tell me of the future that you planned,' also accepting that she could not control which path to take.
As Rossetti devoted her six opening stanzas to her impending death; she uses her final eight stanzas to end with possible occurrences after her death. She begs his will, 'Only remember me' guiding him to refrain from desperation, 'It will be too late to counsel then or to pray,' telling him he cannot pray or seek advice, only to remember. Selflessly permitting him to forget her, 'And afterwards remember, do not grieve', she chooses his contentment over her memory. Throughout the second quatrain; Browning declares her continuous love, 'by sun and candle-light'.
She is free to love him, 'I love thee freely, as men strive for Right', she desires control of her own life away from her father with marriage. Absent of religion, 'as they turn from praise', she lost her religious beliefs after eloping. Weak to her thoughts, 'For if the darkness and corruption leave,' Rossetti personifies her apology to her possible change of attitude when her illness gains in strength. She seeks his well-being, 'Better than you should forget and smile, than that you should remember and be sad,' preferring her memory to be associated with happiness and passion rather than depression.
Browning's final sestet relates to her past over the mentions of her present in her first two quatrains. Her love described as 'passion', appears as of both mental and physical attributes. Having suffered the deaths of her mother and two brothers, 'In my old griefs, and my childhood's faith,' it seems that their shared romantic love rescued her lost religious faith. Believing her relatives have passed to heaven, 'With my lost saints. I love with the breath,' she transferred her admiration from religious saints to her husband.
Concluding the last two stanzas with a range of emotion, 'Smiles, tears' similar to Rossetti's 'forget and smile'. Having turned her back on God, Browning apologises, 'If God choose,' hoping that God would forgive her after her prevailing absence regarding her losses. Loving him with each fibre of her being, 'of all my life', Browning remains powerfully devoted. Believing her death will only allow her to love him further, 'I shall but love thee better after death. ' she wishes to concentrate on only him; her end being of faithful reassurance.
Endearing with a mood of unsettling grief coupled with mourning, Browning displays an sanguine outlook throughout her poem with uplifting ardour; more so than Rossetti, who chooses morbidly, a beg of further rejoice for her lover, alike to the enthusiasm shared when she was alive. Evoking a variation of feelings, Rossetti induces sympathetic pity as Browning encourages joyous contentment. The poetic devices used by both Rossetti and Browning suggest confident, absolute understanding of poetic fusion.
They write slightly free of onomatopoeias and alliteration during these poems; allowing subtle acceptances including, 'thee to the', from Browning and 'Better by', embraced by Rossetti. Bonding tumultuous excitement with harmonious devotion, the climactic peaks of the poems strike distantly hidden. 'How do I love Thee? ' climaxes at the eleventh stanza at her realisation of her illness's influencing power, 'For if the darkness and corruption leave,' Browning refrains hers until the penultimate stanza when acknowledging her religious deficiency and the uncontrollable decision of God.
Rossetti includes three occurrences of couplet two with several ascending stanzas sharing rhyming endings, comprising on one occasion with, 'grieve' and 'leave'. Browning also reconciles with three couplet twos, one including, 'height' and 'sight'. The flow of both 'How do I love Thee? ' and 'Remember', skilfully deceive inclusions of vague dissonant words; such as 'grieve' and 'lose'. Browning ingeniously establishes a Petrarchan sonnet of ten syllables to each of her fourteen stanzas.
Vividly allowing the image of light to engulf their readers' thoughts, Browning is insistent with 'sun and candle-light', as Rossetti gently hints towards the stillness of heaven, 'silent land', also allowing the presence of a metaphor. Browning further narrates the importance of her prior thoughts of love and grievances during the concluding sestet. Obvious as personification from Rossetti, 'silent land' and 'corruption leave' are palpable as confirmation, however personification in Browning's poem is far from evident.
Rossetti follows the rhyming scheme of 'A,B,B,A,A,B,B,A,C,D,D,E,C,E,' whilst Browning chooses 'A,B,B,C,A,B,B,A,D,E,D,E,D,E', each allowing of only five rhyming endings, Rossetti and Browning are concise in their choice of prose. Immersed with extraordinarily unique styles and approaches, the individual method of Browning is of perfection and precise adequacy, as Rossetti is flexible with her usage of structure yet superbly concealing of the delicate issues of death.
Burdened with the balance of idyllic emotion and melancholy partings, the tonal attitude adopted by Rossetti and Browning in their poems is brutally blunt with enchanting passion and the intolerance of death explored relentlessly with dramatic outlook. I conclude that Browning is a considerably influential writer with uncommon skill and buoyancy. Her flow and incomparable devices ensure her work to be appreciated for many further generations.
This particular piece of recommendable history regarding her life is undoubtedly successful through her prevailing ability to capture the emotion of love. Its success is derived from the basis of which she surrenders the raw feeling of reality with originality and vehemence. As an equal contender of the highest of writers, Rossetti possesses an obvious eye for poetic innovation. She moulds her words to her structure with unbelievable talent and compassion. The success of 'How do I love Thee? ' and 'Remember' can only be held to the exquisite splendour of the profound intensity of love.
Related Topics