Louis Vuitton – LVMH and Luxury Goods Marketing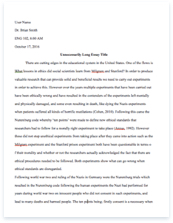 The whole doc is available only for registered users
A limited time offer! Get a custom sample essay written according to your requirements urgent 3h delivery guaranteed
Order Now
LVMH Moet Hennessy- Louis Vuitton Societe Anonyme is the world's largest marketer of luxury products and brands. The French company, headquartered in Paris, has been built into a worldwide, billion dollar company with the help of Bernard Arnault, "the pope of fashion." Arnault said of LVMH, "We are here to sell dreams. When you see a couture show on TV around the world, you dream. When you enter a Dior boutique and buy your lipstick, you buy something affordable, but it has a dream in it." The companies that today comprise LVMH focused on prestige rather than profit, being family run enterprise, and this prestige continued throughout the decades as the company grew. Arnault acquires many different brands, and his portfolio approach would reduce the risk exposure to fashion cycles; if demands for watches or jewelry declined, clothing or accessory sales would offset any losses. Arnault is also able to cut costs by eliminating redundancies in sourcing and manufacturing, his list of stable brands is able to translate into stronger bargaining positions when negotiating leases for retail space or purchasing advertising.
There are high margins associated with the LV handbags, gun cases, and luggage. The prestige of the Louis Vuitton luggage and leather fashion goods are thirty five percent of the company's revenue. The Louis Vuitton brand itself accounts for sixty percent of LVMH's profit. The company holds many other luxury brands such as Christian Dior, Givenchy, and Kenzo, whose perfumes and cosmetics generate nearly twenty percent of LVMH's revenues. Givenchy and Christian Dior's Dune fragrance are two of the luxury brands that are diverted from authorized channels for sale at mass-market retail outlets. In March of 1995 the U.S. Supreme Court let stand an appeals court ruling prohibiting a discount store chain from selling Givenchy perfume without permission. Some discount stores such as Wal-Mart and Costco cannot sell some imported fragrances without authorization. Parfums Givenchy USA claimed that its distinctive packaging should be protected under US copyright law. The company holds brands in multiple units. Its wine and spirits unit includes champagne brands as Dom Perignon, Moet & Chandon, and Veuve Clicquot.
Its fashion and leather goods unit includes brands like Fendi, Emilio Pucci, and Donna Karan International Inc.; the company's first American designer label that LVMH paid over €600 million for its brand and trademarks. Its perfumes and cosmetics unit includes brands like Guerlain and Acqua di Parma. Its watches and jewelry unit includes Bulgari and Chaumet. A major issue that luxury goods companies face is counterfeiters. Louis Vuitton Societe Anonyme spends over ten million dollars annually battling counterfeiters in Turkey, Thailand, China, Morocco, South Korea and Italy. The company spends money on lobbyists who represent the company's interests in meetings with foreign government officials. The chairman of LVSA explained, "almost every month, we get a government somewhere in the world to destroy canvas, or finished products." Bernard Arnault has broadened the company's consumer base and the company has a presence in more than a dozen countries, including China and Russia. LVMH has entered into emerging markets like India. LVMH entered India in 2002, opening a boutique in a luxury hotel, and now having a Dior, Fendi, and Tag Heuer store open there as well.
The company has a lock on an upscale shopping mall that recently opened in New Delhi, Emporio. This presence in the mall allows them to negotiate favorable lease rates for retail space. LVMH is also able to buy large blocks of advertising space from Conde Nast India at a discounted price, featured in Vogue India which launched in September 2007. The global economic crisis in 2008 resulted in purchases for luxury goods falling in key markets. Luxury good brands around the world were making price cuts, Chanel made cuts ranging from seven to ten percent. Louis Vuitton was the exception. During 2008 the company raised prices twice, averaging an increase of ten percent, and sales continued to grow. Louis Vuitton Moet Hennessy is a company that exudes exclusivity and will continue to be profitable and inspiring in the fashion industry and more. Discussion Questions:
1. Bernard Arnault has built LVMH into a luxury goods empire by making numerous acquisitions. What strategy is evident here? There are five market entry strategies including exporting, licensing, contract manufacturing, joint venture, and equity stake or acquisition. Arnault has used the acquisition strategy, that of entering a market entailing investing in assets outside the home country. This is the most extensive form of participation in global markets. Ownership requires the greatest commitment of capital and managerial effort and offers the fullest means of participating in a market. Acquisitions are an instantaneous and sometimes less expensive approach to market entry or expansion. The company has also used mergers and joint ventures over the years. A merger is used when two companies wish to become fully integrated, and the firms no longer exist independently. In a joint venture, a new separate firm is formed and the original companies continue to exit on their own. The company, LVMH is a merger within itself, after Louis Vuitton and Moet Hennessy, a merger between Moet & Chandon and Hennessy, merged in 1987. Louis Vuitton Moet Hennessy is a French multinational luxury goods conglomerate that manages sixty subsidiaries.
The company today is the majority shareholder for such companies like Christian Dior, Givenchy, Marc Jacobs, Tag Heuer and Belvedere (Source: LVMH.com). This case gave the example that LVMH acquired Sephora in 1997, a French brand and Europe's second largest chain of perfume and cosmetic stores. LVMH continues to make acquisitions. The most recent include Bulgari, an Italian jeweler and luxury goods retailer now owned by LVMH since 2011. The company has also acquired a Swiss supplier of watch dials, ArteCard, allowing LVMH a competitive edge against other high end jewelers and dominance in the watch industry. Louis Vuitton is known for its leather goods, and LVMH has acquired an international crocodile breeding and crocodilian leather supplier, Heng Long International. LVMH has also started to slowly gain share percentages of the French manufacturer of quality goods specializing in leather, lifestyle accessories, perfumes, and other luxury goods; Hermes International. LVMH has done this by using equity swaps without declaring them. This has angered Hermes, as Hermes wants to keep control of the company. This strategy worried and angers companies, believing that LVMH has a hostile acquisition strategy.
These acquisition, mergers, and joint ventures allow LVMH great advantages like industry knowledge and skill, synergy, diversification, and increased revenue. LVMH has acquired major companies in multiple sectors, including wine and spirits, fashion and leather goods, perfumes and cosmetics, watches and jewelry, and other selective retailing. 2. What are the possible risks of Louis Vuitton's first-ever television advertising campaign? In 2008, Louis Vuitton announced something new to the luxury goods sector, an advertisement that would appear on cable and satellite television and in cinemas. This ninety second ad was viewed by the luxury goods sector as too expensive, television is expensive, and advertisement budgets are limited. The TV's status as a mass-marketing medium is viewed by many in the industry as something that can undercut a luxury brand's aura of exclusivity. The hope of Louis Vuitton was that audiences would connect with the brand's travel heritage; they did this by buying time on news channels that business travelers watch, like CNN. Louis Vuitton's marketing chief Pietro Beccari noted, "It is supposed to touch our clientele and viewers in ways that perhaps other media will not touch. This is a way to say Louis Vuitton is different. It is something éphémère, but also something that stays."
There are risks to Louis Vuitton using mass-marketing as a medium to reach customers, taking the argument that the brand will lose exclusivity. I do not believe LV has a problem with exclusivity. LV has advertisements on the internet, in magazines, and now on television, and the brand still has a high level of exclusivity. The brand can increase their prices, and select people still buy their products. Louis Vuitton is not the only brand now to have television advertisements, Chanel and Givenchy have also debuted theirs. LV is a leader in exclusivity; the fashion house has developed a way to create exclusivity in their product but also their environment, their stores. The company has created a purchasing "experience."
The company believes that the surrounding is as important as the product, and has started to create a mixture of art and luxury for clients to feel special. This is what LVMH is hoping for, as they created a luxury apartment customers have exclusive access to in locations like London, where the fashion house can host exclusive dinner viewing parties. As Peter Mace, a partner in charge of London retail leasing at broker Cushman & Wakefield Inc. said, "this kind of space is where you go and do private shopping and don't have to mix with the riffraff," (Louis Vuitton Elevates Exclusivity for Top Customers, Red Luxury). Louis Vuitton has continued to report an increase in revenue over the last few years; their mass-marketing medium has not negatively affected their exclusivity.
* €1 =$1.50-March
* €1 =$1.25-November
Original: $ 8000
Discount: 10 % ($800)
New Price: $7200
European Price:
Nov:$7200/1.25= €5760
Mar:$7200/1.50= €4800
* €1 =$1.50-March
* €1 =$1.25-November
Original: $ 8000
Discount: 10 % ($800)
New Price: $7200
European Price:
Nov:$7200/1.25= €5760
Mar:$7200/1.50= €4800
3. In March 2008, the euro/dollar exchange rate was €1 = $1.50. by November, the dollar had strengthened to €1 = $1.25. Assume that a European luxury goods marketer cuts the price of an $8,000 tweed suit by 10 percent to maintain holiday sales in December. How will revenues be affected when dollar prices are converted to euros?
As listed above, the revenues will be affected in a positive manner. The price of the dollar strengthening against the Euro will give more value. The price from March compared to the price in November has improved 20%. The 20% extra from the sales is worth €960. Even the president of Chanel John Galantic, has stated ''The dollar's recent strength has allowed us to pass on greater value to our customers.''
4. Louis Vuitton executives raised prices in 2008, and sales continued to increase. What does this say about the demand curve of the typical Louis Vuitton customer? Marc Jacobs said of Louis Vuitton, "it's easily identifiable and I guess human instinct is to want to be part of an exclusive club that's also highly recognizable…there's this huge cult following of almost crazy people at Vuitton who just want whatever they buy to be exclusive," (Marc Jacobs: Louis Vuitton Customers Are 'Almost Crazy,' The Cut). Even in a recession, sales are increasing and status is arguably even more important. Customers can achieve status through wearing exclusive brands like Louis Vuitton. There aren't sales of LV products and prices constantly increase, creating exclusivity. In economics, the basic infrastructure of the demand curve states that when the economy is in a recession, consumers will cut back on luxury goods to support their basic goods. In the case of Louis Vuitton, the demand curve will be inelastic. Louis Vuitton goods are expensive and will be beyond the reach of consumers who are price sensitive. Louis Vuitton is targeted to a niche market where customers who are not price sensitive regardless of market fluctuations.
5. Compare and contrast LVMH's pricing strategy with that of Coach (Chapter 6). In 2008 the global recession took place. Numerous companies had to realign their strategies to cut cost, offer promotions, and still remaining profitable. Coach decided to adapt their possession in the global recession by realigning their products so that 50% of Coach's bags are priced below $300. The decision came from the Chief Financial Officer of Coach, who said that Coach had become too expensive. The CFO believed by cutting the company sales price, the unit volume would increase to offset the dollars lost from lower price points. they would develop a new line that would generate "youthful energy" for the brand.
Although some industry observers might argue that it is misguided to offer recession stressed consumers something "fun" Also noted by Reed Krakoff, Senior VP of Coach, 'People are not buying safe. it's a mistake to think so, People want to be inspired. that's what fashion is about; that's what shopping is about In 2008 Louis Vuitton was a notable exception to the recession. In fact during 2008, the company raised prices twice, resulting in an average increase of 10%. The price did not dampen sales; in fact, sales continued to increase. In the long term, the brand of Coach could be affected since they decided to cut down on prices. As some consumers are moving up the social economic ladder, their perception could change, because by cutting down on prices, the exclusivity and the luxury of Coach is being dampened, all in favor of covering short term losses. Regarding the pricing strategy of Louis Vuitton, their mark up on prices only enforces the perception of true luxury and exclusivity.
Sources:
* "Louis Vuitton Elevates Exclusivity for Top Customers «." Red Luxury. Red Luxury, 28 Nov. 2011. Web. Fall 2012.
<http://red-luxury.com/2011/11/28/louis-vuitton-elevates-exclusivity-for-top-customers/>. * Andrew Roberts. "Vuitton Sees Growth Tied to Invitation-Only Luxury Salon: Retail."Bloomberg Businessweek. N.p., 16 Nov. 2011. Web. Fall 2012. <http://www.businessweek.com/news/2011-11-16/vuitton-sees-growth-tied-to-invitation-only-luxury-salon-retail.html>. * Odell, Amy. "Marc Jacobs: Louis Vuitton Customers Are 'Almost Crazy'" The Cut. The New York Times Magazine, 11 Nov. 2009. Web. Fall 2012. <http://nymag.com/thecut/2009/11/marc_jacobs_louis_vuitton_cust.html>.
Related Topics