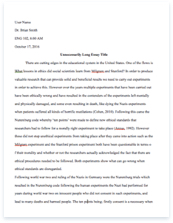 The whole doc is available only for registered users
A limited time offer! Get a custom sample essay written according to your requirements urgent 3h delivery guaranteed
Order Now
The materials needed to create LEGO's bricks is not unique, and the technology required to make them is not specialised since the company has in-house machines to create the blocks. From the above two points, it's apparent that the bargaining power of suppliers is low, since their services are easily substitutable and disposable. Bargaining power of customers: (HIGH)
The bargaining power of customers is rated as high for LEGO
•Products highly substitutable.
•Product differentiation attempts through licenced theme offerings such as Star Wars attempts to reduce bargaining power of customer through leveraging 'fad' items.
•Above is highly imitable through other franchises (Transformers)
Threat of new entrants (HIGH):
•High due to non-existing barriers to entry in the toy market, limited protection from intellectual property.
•Rapid imitation
Threat of substitute products: (HIGH)
The threat of substitute products for LEGO is rated as high.
•High imitability enables substitute-like products – Mega Bloks and Kre-O
•Subsitute toys from Mattel, Hasbro and other electronic games.
•Preference for more sophisticated toys – electronic games.
•Low switching costs for substitutes with varying prices.
Competitive rivalry: (HIGH)
Competitive rivalry for LEGO is considered high. Kre-O has begun to encroach on LEGO's market through advertising its similar line of product through partnership with the movie: Transformers. Mega Bloks has already won one lawsuit against LEGO. Lastly Hasbro and Mattel are also signing licensing agreements with Disney and Marvel, which creates more competition for LEGO due to the increasing scale of their competitors' operations.
Related Topics