Legal Process Outsourcing in India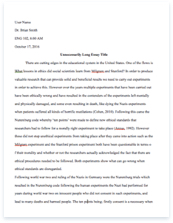 The whole doc is available only for registered users
A limited time offer! Get a custom sample essay written according to your requirements urgent 3h delivery guaranteed
Order Now
Introduction
It has been said that "if you deprive yourself of outsourcing and your competitors do not, you're putting yourself out of business." Offshore outsourcing is a rapidly growing trend that has been embraced by various industries worldwide. The practice extends far beyond its traditional customer service and telemarketing functions, and has penetrated into the multifaceted whitecollar industries including accounting, finance, healthcare, and insurance. Even legal practitioners have turned to outsourcing in an effort to rise above the competition. Legal Process Outsourcing ("LPO") enabled attorneys to provide cutting-edge services at minimal cost. Current LPO market size is US$250 billion with US alone contributing more than 70% of the markets. It is estimated that nearly 80,000 legal jobs will be outsourced from the US to India by 2015, yielding approximately US$4 billion. Although the industry has been around only for a very few years, yet it has matured considerably having had the benefit of learning many lessons from the outsourcing industry in general. And it is poised to become a major sector of offshoring in coming years.
LPO industry basics
The Indian Legal System is much like the UK, US, Canada, and a sizeable part of Europe – the major source of outsourcing. The Indian litigation and dispute resolution methodologies are well founded on the classic Constitution of the biggest Democratic Republic in the world and are understood universally. Indian legal system is also one of the most researched and informed legislations to ensure a uniform yet practical interpretation of the legislation throughout the breadth and depth of this land of unique diversity. The major sources of LPO are the following entities: Several MNCs (in-house legal departments) Legal publishing companies Legal research firms Solo attorneys International law firms Attorneys-at-law
Approaches to LPO
The approaches to LPO can be roughly grouped into four categories: Corporate Captive Centers Third party multiservice BPOs Law firm Captive Centers Third party Niche Vendors
Corporate captive centers are established by corporations for the benefit of their in-house legal department, and provide services only to the corporation. Examples of companies with captive centers in India include GE, Cisco, Oracle, and DuPont. Law firm captive centers are designed to provide services to a single law firm, performing work exclusively for clients of the firm. Firm captives may operate under the firm's name, or may instead be operated by a subsidiary of the firm. For example, Intellevate, which has two centers in India (one in Delhi-Gurgaon and one in Bangalore), is a subsidiary of Minneapolis-based firm Schwegman, Lundberg, Woesser and Kluth. Other firm captives include companies such as Lexadigm and NewGalexy. Third party multi-service BPOs are companies that originally began as BPO service providers, but who have developed LPO departments within their company. These organizations have the added ability to integrate LPO services with traditional BPO services. Examples of third party multi-service BPOs are Integreon, RR Donnelley, and Evalueserve.
Third party niche vendors are smaller operations that, like multi-service vendors, are equipped to handle multiple clients. However, niche vendors provide only legal services, and do not offer ancillary BPO services. Furthermore, niche vendors may focus exclusively on a certain area of law, such as complex litigation or patent applications. Examples of third party niche vendors include Pangaea3, IP Pro, and MindCrest. Although some types of legal work can probably never successfully be offshored due to the amount of attorney supervision required, a substantial amount of work has already been successfully outsourced to Indian service providers. As technology continues to make the integration between law firms and LPO service providers more seamless, other types of projects will likely adapt to the LPO model. Examples of LPO services currently being provided include:  Electronic Document Management o word processing o legal transcription o legal coding o data digitization, and o archiving Intellectual Property services o patent application drafting o prior art searching   Legal research Contract drafting and Proofreading
Due diligence services for M&A Review and Coding of discovery
Market Overview
The main revenue and profit engine for most of the LPOs is document review for litigation and government investigations. The second-biggest revenue driver is corporate services, including contract drafting, review and revision, and M&A due diligence. The third driver is Intellectual Property analysis, patent preparation, prosecution and IP asset management. The final component is risk management and compliance. This would include everything from managing committee minute books and SEC filings to business intelligence. While the economic downturn is reshaping the global legal services landscape; the LPO industry is witnessing increased activity. Revenues from the offshore legal services industry were $320 million for 2008, $370 million for 2009 and are expected to reach $440 million by end 2010. The industry seems to be picking up pace much faster as the global economy recovers. Most of the corporations outsourced large volumes of document review and secretarial support work. This was due to the high level of offshoreability of these services. However, corporations are now looking to outsource and offshore routine legal work. With increasing emphasis on cost initiatives, corporations, large as well as mid-sized, will increasingly use LPO to gain a competitive advantage.
Why outsource legal services?
The following are the key compelling reasons for outsourcing the legal process:  To adapt themselves to meet changing opportunities  To focus on broader business issues  Cost effectiveness  Increased external focus of the employees  Access to world-class talent  24/7 working In a survey conducted by ValueNotes, a leading Indian provider of business intelligence and research, a mix of global law firms (who offshore and who don't), the following parameters were identified as the key reasons for offshoring legal services. The survey participants were categorized based on how much importance they give to offshoring legal services.
Why India?
In line with the key compelling reasons, there are several factors that favor Indian attorneys:  labor cost differential – see explanation in the next page!  the advantage of the time zone  availability of English speaking attorneys  familiarity with common law doctrines  Indian attorneys with US/UK qualifications are in plenty  the quality and speed of work done  most LPO outfits in India are reported to be staffed 24/7  the Indian legal professionals are taught to analytically interpret the laws
Staggering cost difference The median beginning salary of a US law graduate was $83,000. 25% of the new graduates earn up to $160,000 per annum. Compare this to a qualified lawyer in India – about $10,000 per annum. The cost difference turns into savings, when utilized efficiently. This can translate into work done at costs which are up to 1/3rd of costs incurred by in house counsels or about 1/8th of what a law firm would charge. Sustainable Development LPO in India started as a low-end work that mainly included transcription. But now LPO in India is a high-end knowledge intensive work. Presently everything from patent application drafting, legal research, pre-litigation documentation, advising clients, analyzing drafted documents, writing software licensing agreements to drafting distribution agreement is being outsourced to India. This potential growth took place to such an extent that today patent filing has its own separate existence different from LPO referred to as Patent Process Outsourcing (PPO). Domestic Activity Current global recession, M&A, and bankruptcy filings have accelerated the growth of LPO in India.
There has been a sizeable uptrend in the LPO industry since the downfall of the US economy. The current LPO market is growing at about 40% per annum. A number of law firms and corporations including Baker and McKenzie, Allen and Overy, Venable LLP, Arnold and Porter LLP, Eversheds, Clifford Chance, and UBS have set up their captive centers in India for supporting their legal services. With the emergence of new LPOs, India is the home of more than 200 LPO vendors. Additionally, a number of companies presently operating in the BPO industry have also expanded their footholds in the LPO industry. Some of the most notable names include Infosys, HCL, Patni, EXL and Wipro. Support from the Indian Government Government has provided various supports, which are as follows:  100% Income tax exemption for export of the following services: • Back-office Operations | Content Development or Animation | Engineering & Design services | Human Resource Services | Insurance Claim Processing | Legal Databases  Other support: • Duty-free imports of capital goods (under the Export Promotion of Capital Goods scheme) • Foreign Direct Investment (FDI) for 100% of the equity in BPO companies • Promotions of STPs which provide ready-to-plug IT and telecom infrastructure • National Venture Fund for the IT Industry with a corpus of Rs.100 crore
Industry Challenges
Perception of the lawyers / law firms The major problem is with the lawyers perceiving the concept of offshoring. Some law firms are still hesitant about offshoring because they view it as a drastic change in their way of working. The idea of sending legal work to a company situated thousands of miles away is quiet unsettling to them. While offshoring does entail some changes to existing workflow processes, these changes are mostly one-time effects. Perception of Indian law graduates Many of the graduating law students in India don't see working in a LPO as a career – they feel it is highly repetitive and process driven. And there isn't much reputation for a LPO employee when compared to a lawyer who fights cases in the court of law. It is imperative for LPO service providers to spread awareness about LPO careers not only among law students, but also faculty members in law schools, as they have the ability to influence the younger lawyers. Ethical issues Upon further exploration, the increasing trend in LPO is problematic because it raises a host of ethical problems. Among these issues are protecting privileged communications, avoiding conflicts of interest, and ensuring adequate representation. Mitigating the ethical issues is challenging for many reasons.
Specifically, it is difficult to supervise outsourced work because the principal lawyer and outsourced worker may be located vast distances apart, work in different time zones, and speak different primary languages. Although technological advancements can reduce these obstacles, they fail to completely eradicate the ethical problems that stem from legal outsourcing. Sustainable Profitability Being a niche industry in its nascent stage, LPOs are yet to have a matured and sustained marketplace.
This would, as stated earlier, be a direct outcome of fostering long term relationships with clients over varied industries and economies. Sustainable profitability can be achieved only through a mix of various strategies such as spreading the client base over varied industries and geographies. Vendor screening Although firms have been offshoring to save costs, the offshoring process has become more stringent and the vendor screening process has tightened. Currency Fluctuations LPO being an export oriented industry where contracts run into long time periods of sometimes up to many months and in different currencies (depending upon the negotiated contracts), if these receivables are not managed efficiently and currency risks not hedged effectively, situation may get messy. Managing receivables through an effective use of currency hedging instruments to offset any unfavorable drop or surge in currency prices is a prerequisite skill for all LPOs in the long run. Market Fluctuations LPOs require a long term strategy to offset any adverse impact that may arise out of market fluctuations. Markets here refer to both the geographic markets in which the clients operate as well as the industries.
For example recession in the North American market would adversely impact the workflow for some LPOs and to counter which they should have a diversified client base spread in other geographies as well. Same is the case with LPOs concentrating on specific industries. Compliance issues As a result of the economic crisis, corporations, particularly financial services companies, are going to be under increased regulatory scrutiny. The US government's focus on tightened regulations, from the US Department of Justice's crackdown on violations under the Foreign Corrupt Practices Act to the Obama administration's proposed financial regulatory reform, will force corporations to comply with an increasing number of global regulations.
It is anticipated that the LPO industry is poised to provide compliance services that enable companies to mitigate their compliance risks comprehensively and within their currently constricted budgets. International Legislations Numerous federal and state bills have been proposed to curb the outsourcing of American jobs, many of which raise concerns over constitutionality and compliance with international trade agreements. Some of the bills, if enacted, could keep in-house legal work onshore. The only type of legislation, that gives private law firms, any incentive to limit outsourcing are bills that restrict sending of personal information overseas. The benefits to law firms and corporations of sending legal work overseas outweigh the potential risks. Therefore, without effective legislation to regulate legal outsourcing, the practice will continue its exponential growth.
A sample of few myths revolving around the LPO industry and the realities: Myth Quality is not maintained Reality LPO providers employ professionally trained lawyers and paralegal staff who have a systematic approach in maintaining quality of the deliverables  LPO offices use necessary security systems from CCTV cameras, biometrically operated doors and secure computer networks.  The work is insured against malpractice.  Leading players achieve ISO/IEC 27001:2005, Information Security Management certification (ISM) and ISO 9001:27001 Quality Management System (QMS) certifications Offshoring helps legal firms to concentrate on core job increasing their efficiency and business thereby creating more employment.
Confidentiality is not maintained
A job outsourced is a job lost
Competitive Environment
The top tier Indian LPO players are Pangea3, Mindcrest, KPO Consultants, The Clutch Group, CPA Global and Integreon. Pangea3 names multinationals GE, Sony and American Express among its LPO clients, while CPA Global names Microsoft and mining company Rio Tinto. Integreon works with London based 'Magic Circle' firm Allen & Overy, and City firms Simmons & Simmons and Osborne Clarke. Pangea3, Integreon and CPA Global are treated as the top pacesetters in the global LPO market. Integreon and CPA Global undertake LPO as part of a wider range of outsourcing work, while Pangea3 undertakes only LPO work. Pangea3 was acquired by Thomson Reuters last week (Nov 18, 2010). The terms of the deal were not disclosed. In 2009, the Black Book LPO Industry user survey investigated over 1,200 contracts held by 300 of the top spending law firms, investment banks, capital markets and conglomerate corporations globally. 18 Key Performance Indicators (KPIs) or criteria were employed, scored on each respective vendor by client type and ranked on a 0-10 scale per KPI.
Key findings
   Client Relationship & Cultural Fit and Trust are the most important attributes influencing LPO client satisfaction. LPOs which offer both Core Legal and Legal Support Services tended to score higher than those firms focusing on segments of service performance. Vendor dissatisfaction is uncommon in the LPO industry – occurring in less than 7.7% of US law firm client types, 11.3% of UK law firms and 13.5% of International law firms.
2009 Core LPO Awards
Top Honors Overall #1 Legal Research & Analytics #1 Litigation Support #1 Electronic Discovery & Forensics #1 Contract Review, Drafting & Management #1 Intellectual Property, Patent & Trademarks #1 Corporate Governance, Compliance, Due Diligence and Risk Services Mindcrest Integreon Mindcrest Integreon Mindcrest CPA Global Pangea3
2009 Legal Support Services Outsourcing Awards
Top Honors Overall #1 Legal Staffing Services #1 Financial & Billing Support #1 Transcription, Translations & Clerical #1 Creative Services, Collateral, Exhibits Prep Clutch Group Clutch Group Integreon Infocache RR Donnelley
Growing level of interest
Earlier, buyers were experimenting with offshoring and hence restricted the work to smaller and short-term contracts/assignments. However, in the past three years, the legal offshoring market witnessed increase in the volume of contracts. There is a gradual shift towards, recurring business and multi-service contracts. Further, the services offshored are a blend of legal and support services such as document review, legal research, litigation support, accounting and IT services. Established service providers have witnessed some long term contracts in the last quarter. Osborne Clarke-Integreon; Eversheds-Exigent; Rio Tinto-CPA Global and British Telecom-UnitedLex are some of the recent longer term contracts in the industry. Sample of recent deals in the Indian LPO industry 2010 Integreon bagged a 10yr contract worth £582mn from CMS Cameron McKenna.
British Telecom recently announced its decision to shift work from its captive legal services center (located in India) to UnitedLex. Integreon will provide contract review and offshore document review services to Microsoft from its India and Fargo centers. Microsoft also announced its plan to send routine legal work to CPA Global. Integreon signed a 7yr deal worth £ 50mn. Integreon will provide technology and business intelligence services, knowledge and information management, transcription and secretarial and word processing services to Osborne Clarke. Rio Tinto, a leading international mining group based in the UK awarded a contract to CPA Global. CPA will provide contract review and drafting, legal research, document review services to Rio Tinto. Exigent will offer documentation processing services to UK based law firm Eversheds. Patton Boggs LLP awarded an outsourcing contract to CPA Global. As per the contract, CPA Global will provide intellectual property docketing services. CPA Global's on-shore docketing specialists in the US will be supporting Patton Boggs. Pinsent Masons signed a contract with Exigent where the service provider will offer document review services to the law firm
Source: ValueNotes Research
On the supply side, the growing interest levels are pushing LPOs to focus on building expertise and scaling up their onshore and offshore presence, by way of organic and inorganic growth and strategic partnerships. Acquisition is a relatively easy way to build scale. But, tie-ups are simpler than acquisitions (or mergers) as they can be put into action without the operational and legal complexities of takeovers. Moreover, they are short-term and can serve as a testing ground for certain types of markets or services. Some of the larger companies prefer to grow through acquisitions while there are others who are exploring possibilities of a strategic tie-up or partnership.
Several LPO service providers have formed partnerships to complement their capabilities in technology, platforms and strengthen their onshore presence. For instance,    LawScribe entered into a strategic partnership with IQWEST (an e-discovery support company) Bodhi Global partnered with a US based document review service provider Tricom entered a strategic partnership with Hobs Legal Docs, a UK based reprographics service provider.
The "R" Word: Recession's Impact on the LPO industry
The year 2008-09 will be remembered for the collapse of Lehman Brothers (the largest bankruptcy in the US history so far) and for all the numerous companies that crumbled under the pressure of the financial crisis. The global economic meltdown has seen many corporations closing down due to bankruptcies leading to layoffs across the globe. Fall in profitability for businesses across verticals including banks, insurance, healthcare and information technology indicated the severity of the challenging economic environment. The global outsourcing industry (estimated to be more than $950 billion) also witnessed a slowdown in growth in the last year as a result of the global economic downturn. Cash is King Post recession, corporations have become cost conscious. With corporations looking to cut costs, legal budgets have also come under tremendous pressure. There has been a considerable drop in billing rates as corporations are looking for ways and means to reduce their costs across the board.
This pressure on billing rates for law firms has opened up greater outsource/offshore possibilities. Cutting costs and better utilization of in-house lawyers is a compelling reason for corporations to consider outsourcing/offshoring in their strategy. While corporations have been pushing law firms to send work to low cost destinations, going forward this pressure will only increase, and the offshore component will become more significant. Growing litigation During or after recession, everyone is looking for a culprit and the litigation bloodbath has begun. The growth in litigations combined with the need to save costs, has forced the litigants to move towards markets like India. Market awareness Coincidentally, this recession has hit at exactly the same time that market awareness of LPO was exploding, along with the growing acceptance by law firms that they simply must find ways to help their clients reduce spending, especially on litigation.
The demand to cut legal costs, together with this increasing awareness and acceptance of LPO, has moved both in-house legal work and law firm work to Indian LPO firms. Market consolidation The recession has paved way for eradicating many small LPO players. The outsourcers expect high standards of quality, as LPO in India is no more an experiment – it is a business necessity. Also the Indian LPO market saw wage inflation (highly created by the small players themselves when they entered the market) and a strong Indian Rupee. Combining these two factors with the inability of a large number of small players to keep up quality and stay in power, began the consolidation of the LPO market. Like any other new industry, the LPO industry too saw a rapid growth and now on for consolidation.
The Big News: ABA endorses the outsourcing of legal services With 70% of the global LPO market is sourced from the US, the recent endorsement by the Ethics Committee of The American Bar Association (ABA) in August 2010 is of great importance the future growth of the LPO industry.
What it says and how it works
Operative Effect This ABA Ethics Committee opinion, while not officially binding, will serve as an important guide if and when courts are asked to address issues relating to the ethics of legal outsourcing. The same is true of the opinions issued by the bar associations of Florida, Los Angeles County, New York City and San Diego County, all of which are large and important jurisdictions, and all of which permit legal outsourcing and set forth rules on how to outsource and offshore legal services. The Details To begin with, the ABA opinion opens by explicitly stating that "*a+ lawyer may outsource legal or non-legal support services, provided the lawyer remains ultimately responsible for rendering competent legal services to the client under Model Rule 1.1." Noting that lawyers engage various parties (including both non-lawyers and lawyers) to provide a host of services, directly or indirectly, the ABA opinion thereafter sets forth a series of suggested and required steps for a lawyer outsourcing legal work, including the following:
1. Diligence: Lawyers outsourcing legal work must make reasonable efforts to ensure that the conduct of the party to whom the work is outsourced is compatible with the professional obligations of the lawyer herself (Model Rule 5.3(b)). The ABA opinion notes that this obligation is especially true, and requires extra care, when outsourcing to a distant offshore location. Consider reference checks/background investigations of lawyer or non-lawyer providers/intermediaries. Additional optional diligence: o interview main project lawyers o assess educational background o evaluate the quality and character of employees o review security systems o visit offshore facilities 2. Offshore Regulatory Systems: Determine if the offshore legal education system is comparable to that of the U.S., and whether professional regulatory systems incorporate equivalent core ethics principles and effective disciplinary enforcement systems. In addition, lawyers should determine whether the legal system protects client confidentiality and provides effective remedies to the lawyer's client in case disputes arise.
3. Client Consent: Depending on the level of supervision contemplated by the outsourcing lawyer, obtaining informed client consent before engaging outside (offshore or onshore) assistance may be necessary. Written confidentiality agreements are strongly advisable. 4. Fees: It is permissible to pass along to the client the costs of using service provider, including reasonable allocation of associated overhead expenses, but no markup is permitted. Reasonableness of the fee is the key. 5. Practice of Law: The ABA Ethics Committee noted that its lacks authority to express an opinion about whether any particular service provider is engaging in unauthorized practice of law. However, each of the local bar association opinions referenced above addresses this issue, and concludes that the outsourcing of legal services, either offshore or onshore, does not constitute the unauthorized practice of law. The ABA guidelines correspond with the measures we counsel our clients to undertake when evaluating legal outsourcing in general and our services in particular. As a result, we welcome the ABA Ethics Opinion as a codification and affirmation of current industry practice.
How it affects the LPO industry
The ABA Ethics Opinion is expected to have a dramatic effect on the LPO industry, both because the opinion sets forth guidelines for how to outsource and offshore legal work and, more importantly, because the opinion explicitly endorses the use of legal outsourcing providers as a method to extend in-house capacity and to reduce law-firm costs. 1. Endorsement: The opinion describes outsourcing as a "salutary trend in a global economy." In other words, the ABA, as the single most important national bar association, representing millions of US lawyers, believes that outsourcing legal services is a benefit to the health of the profession itself.
2. Onshore/Offshore Treated Equally: Moreover, the ABA Opinion draws no distinction between onshore outsourcing and offshore outsourcing, with the exception of the level of diligence performed and background checking. As a result, the comfort level that US lawyers have over many decades gained with outsourcing services to paralegals, legal assistants, secretaries, court reporters, printers and countless other service providers will, as a result of the ABA Opinion, quickly begin to encompass the offshoring of legal work to foreign lawyers and non-lawyers. 3. Air Cover, Risk Elimination and Change Agent: Law is by its nature a conservative profession. Lawyers are charged with protecting our clients, and often being the last voice of caution in a business transaction or dispute. As a result, the legal industry is extremely slow to change, relative to other major US industries. In addition, lawyers are often constitutionally or professionally adverse to risk.
The ABA Opinion, by endorsing LPO and by setting forth clear and concise guidelines for implementing onshore and offshore LPO, has dramatically reduced the risk for lawyers wishing to offshore legal work, provided air cover for those lawyers seeking to outsource and offshore legal work, and acted as a catalyst to move the industry in a decidedly prooutsourcing direction. 4. Validation: Perhaps most importantly, the ABA Opinion confirms that the use of offshore legal outsourcing providers is indeed ethical and a huge economic benefit to companies and law firms alike.
Going forward
Opportunities
The future sounds very promising for the LPO industry: a) English law firms are increasingly finding flavor with the Indian service providers. If this trend continues, other European nations would soon follow suit and there seems to be no reason why it should not, if the Indian vendors continue performing up to the levels and clients' expectations. b) Another promising area is that of regulatory compliance related work. The upside recession has forced many governments pull the strings tighter and in the process saddling organizations with more compliances related costs. This is another area where LPOs could find takers, as cost efficiency shall continue to be the guiding light for efficiency driven economies. c) Diversified client base. As mentioned above, once the UK firms, traditionally considered to be the most conservative in approach, start utilizing the services of Indian vendors, it is only a matter of time before clients from other parts of the globe come calling.
Threats
While there seem enough opportunities, there still exist a few factors which need to be addressed to materialize projections into actual numbers. a) The first in this line is the apparent rise in protectionism.
Related Topics