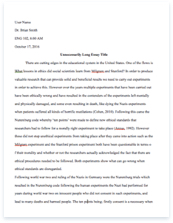 The whole doc is available only for registered users
A limited time offer! Get a custom sample essay written according to your requirements urgent 3h delivery guaranteed
Order Now
CHAPTER 1
BACKGROUND OF THE STUDY
Introduction
The tourism industry is unlike any other because, instead of a product, you are selling a place and all the things it has to offer. You are competing with the entire world every time you promote tourism in a given destination, and this high level of competition demands a creative and unique approach. To be successful, your marketing should constantly put forth the best possible image of your destination, while creating interest on a broad scale in as many ways as possible.
The La Mesa Eco Park provides healthful outdoor recreation and a true forest experience. It is a living classroom and laboratory for environmental education and aims to be a center for biodiversity conservation. Today, the park continues to be a popular destination for photography shoots, family outings and picnics, and educational field trips. In fact, it doubled visitor traffic – from getting 155,666 in 2005 to 281,846 in 2006. The Association of Tourism Officers of the Philippines (ATOP) in coordination with the Department of Tourism nominated the Project in August 2006 for their Best Tourism Practices Awards. In 2007, the Department of Tourism again nominated it as an official candidate for the prestigious Pacific Asia Travel Association (PATA) Awards, Environment Category.
Because of its success and popularity, La Mesa Ecopark has become a center for Bantay Kalikasan's environmental advocacies and causes. It has contributed to the program's growing national prominence as the premier media-based environmental organization in the country.The Park has also been chosen as the venue for many prestigious environmental events, some of which were: Launch of President Gloria Macapagal-Arroyo's 20 Million Trees for Life Project (18 July 2007); USAID and USDOE's Environmental Summer Camp with Ambassador Kristie Kenney as guest of honor (20 April 2007); and Ms. Philippines Earth Candidates' Environmental Tour and Treeplanting (13 April 2007).
La Mesa Ecopark continues to be a venue for both recreation and raising environmental awareness.
Statement of the Problem
The study focused in
Specifically, it aims to answer the following questions:
1.What are demographic variables of the respondents as to: •Age
•Gender
Objectives of the Study
Bantay Kalikasan maximizes media resources to help ensure an actively protected, adequately rehabilitated, and sustainably developed environment. Its current objectives are as follows:
Develop and implement strategic environmental projects;
Raise public consciousness on environmental issues and concerns; Provide a venue for publicizing and addressing said issues and concerns; and Encourage the enforcement of effective environmental policies and laws
Significance of the Study
This part of the study discuss about the process of promotion or how tourism organizations communicate with potential visitors.
CHAPTER 2
AREA PROFILE
Location and Map
Fig. 1 Locator Map
Fig. 2 Vicinity Map
Historical Features
In 1999, ABS-CBN Foundation, Inc. created Bantay Kalikasan (Nature Watch). Through the years, it has implemented several projects addressing specific, environmental issues at hand.
During the height of the El Nino phenomenon beginning May 1998, it provided food relief for the starving upland communities in Tampacan, South Cotabato through "Butil Para Sa Buhay" (Grain for Life). In exchange for the food, the beneficiaries were asked to help rehabilitate their immediate environment by planting fruit and forest trees and shifting from slash-and-burn activities to more environment-friendly farming practices.
In 1999, Bantay Kalikasan started a reforestation program in the 2,700-hectare La Mesa Watershed Area through its "Save the La Mesa Watershed " campaign. The idea was to get the public involved in saving the watershed by adopting trees. Bantay Kalikasan Patrol aired in the early 2000s to encourage compliance to environmental laws as it exposed individuals, agencies and companies who abuse the environment. It likewise highlights good practices that promote environmental awareness and conservation.
Another project, Bantay Basura promoted awareness and lobbied for an effective solution to the solid waste problem; Bantay Usok aimed to reduce Metro Manila's vehicular smoke emissions to acceptable standards. It initiated the Clean Air Act Signature Campaign and was instrumental in the passage of the Clean Air Act in the country. Other significant projects of Bantay Kalikasan are the development of the La Mesa Eco-Park, BK Environmental Hotline, Bantay Baterya, Bantay Langis and H2Hope.
Bantay Kalikasan leads the country in efforts to stop mining in Palawan and other key biodiversity areas through a 10 million signature campaign. It also operates the BK Eco Academy which promotes environmental awareness. Today, the thrust of BK is mainly environmental education and one of the main avenues to promote it is through ecotourism. The goal is to implant in the minds and hearts of Filipinos that taking care of the environment is the path to quality of life, that livelihood does not have to come from environmentally destructive practices.
Cultural Features
The Eco-Academy
To further the vision of the foundation to spread environmental awareness,
Bantay Kalikasan developed the Eco Academy within the La Mesa Ecopark. Guided by its learning philosophy of "Let Nature Be Your Teacher", the Eco Academy maximizes the La Mesa Ecopark as a natural venue for conducting hands-on environmental learning activities, advocating environmental issues, and developing an ecological consciousness amongst its thousands of visitors and guests.
By supporting Bantay Kalikasan Eco Academy, your group is significantly contributing to the long-term preservation and protection of our environment.
Political Features
Environmental/ Natural Features
La Mesa Eco Park houses a 700ha reservoir and 2000ha forest. The reservoir is Metro Manila's sole source of potable water and sadly the forest is the last remaining one of its size in Metro Manila. It's always nice to get away from the city (even though the park was in Quezon City) and see an actual forest.
Fig. 3 Muscovy duck (Cairina Moschata)
Fig. 4 Fruit of the Samak tree
Fig. 5 Yellow orchids
Support Services
There are a lot of schools located along the avenue; these are the National College of Business and Arts in Fairview, Our Lady of Mercy School, Diliman Preparatory School, and MQA English – Chinese School which are located in the Batasan area. Also, car companies like Toyota, Kia Motors, Hyundai, Suzuki and Nissan have distributions in the avenue. There are also markets located along the road like the Commonwealth Market in Barangay Commonwealth. Also along the Fairview area is the La Mesa Dam which supplies water to Metro Manila.
Related Topics