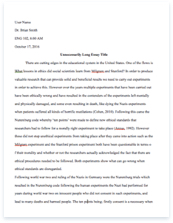 The whole doc is available only for registered users
Pages: 7
Word count: 1714
Category: Music
A limited time offer! Get a custom sample essay written according to your requirements urgent 3h delivery guaranteed
Order Now
Speaking of the holidays in Japan, the most important one must be New Year. Like in the U.S., the day of New Year is January 1st. Usually, there is a three-day holiday for New Year celebration. In Japan, the New Year's Eve is called Omisoka. It is a tradition that families gather to spend Omisoka together. Japanese families usually have long noodles before midnight of that day because they think that long noodles predict long life. While Japanese families are having delicious noodles, they are usually watching a television program together ("Omisoka, Japanese New Year's Eve" 9). This program is called Kohaku Uta Gassen, which means Red and White Song Contest in English. Kohaku Uta Gassen has been one of the most-watched shows in Japan for a long time. In this song contest, the most popular singers from that year are invited and divided into two teams. Female singers are labeled as the red team while male singers are labeled as the white team. At the end of the show, the live audience, television viewers, and a panel of judges vote to determine the winning team (Powers and Kato 213). Kohaku Uta Gassen debuted in 1951 on the public broadcaster NHK ("A Celebration of Popular Song").
At that time, the program was aired on the radio. Beginning with the fourth Kohaku, which was in 1954, it has been aired on television. During 1960's, there was an economic growth in Japan. People's income increased and their living styles changed. This had a great influence on the music industry in Japan. For instance, Western popular music has become popular since then. In addition, largely affected by Western music, Japan began developing a type of its own popular music, which people call "J-Pop". The flourishing of Japanese music industry made more and more people pay attention to NHK's Kohaku Uta Gassen because they could hear the most popular songs of the whole year in the show. In 1963, when the 14th Gassen was held, 81.4% of the country was watching it, and which is an amazing number ("Audience Rating").
On the stage of Kohaku Uta Gassen, there are usually two types of songs that are performed. One type is J-Pop. As I mention previously, J-Pop is a type of popular music in Japan and it was largely affected by Western music, especially by American pop music. (Powers and Kato 207) Some famous J-Pop stars perform in the show for several years, such as Ayumi Hamasaki, SMAP, and Namie Amuro. There are also some newly up-and-coming stars invited to the Gassen because they have hit songs in the current year. In 2009, a female electronica music group, Perfume, was invited to Kohaku Uta Gassen by NHK because they drove the wave of electronica music in Japan with their hit songs in that year. People are excited to see these faces on the show. ("Audience Rating") Usually, as soon as NHK releases the list of artists invited, people begin to have a hot discussion about these artists and the show. Another type of the songs that are performed in Kohaku Uta Gassen is Enka. Enka is another type of popular Japanese music, which is influenced greatly by traditional Japanese music. However, compared to J-Pop, it is considered "old" because it emerged in the 1880s.
Though time changes from then to now, Enka is always in the form of sentimental ballads. (Power and Kato, 207) Every year in Kohaku Uta Gassen, there are many Enka singers invited to give performances. Most of them are Enka veterans and have been in the show for more than 20 years. Kitajima Saburo, who is one of the most famous Enka singers in Japan, has been in the Gassen for 48 years ("Audience Rating"). As Japan steps into the 21st century, International communication is becoming even more frequent. Japanese people are getting to know more western culture. J-Pop, which mixes the characteristics of western music, is attracting more and more people than Enka. Although Enka is still very popular among old people, the young generation does not pay much attention to Enka (Buckley 124). However, NHK still gives some new Enka singers the chance to give performances in the most popular show. I think what NHK does is very necessary to protect and promote Japanese culture. Since so many people watch Kohaku Uta Gassen, if they can have chances to hear some good Enka songs, they may get interested in this type of music.
More importantly, this can provide an opportunity for the young generation to get to know Enka, which is the first step of becoming an Enka singer. After all, the culture has to be inherited by the young generation to keep survive. As I mentioned, Kohaku Uta Gassen is one of the most popular shows in Japan. If I wrote this paper before 1998, I would not need to say "one of " because at that time, it was definitely the most popular show in Japan. The percentage of the country that was watching the program was always above 50% ("Audience Rating"). However, as time changes, people's living style is changing as well. Nowadays, people have more choices on the New Year's Eve. There are many countdown concerts of J-Pop stars held in different cities. Many attractions, like Tokyo Tower, also hold countdown events on the New Year's Eve. Even if you just want to stay at home with family, there are various TV programs that you can choose to watch. Kohaku is not the only big show on TV now. Other TV stations air music shows at the same time. As Aoi Sakaue said, "While my parents want to watch Kohaku, my younger brother wants to watch another TV program".
And she also mentions that many young people check the time that their favorite singers perform and they only watch that part of the show. For the rest of time, they go out to celebrate the New Year or just change to different TV channels. Besides the competition from other events and TV programs, Kohaku has its own problems. Aoi said that because Kohaku was always in the same style and same pattern of performance, some people were getting bored of it. In the recent years, the percentage of the country that was watching Kohaku falls to 40%, which shows that its popularity is going down. I was thinking about if there were any new ideas to make Kohaku Uta Gassen more fascinating. The artists on Kohaku were totally determined by NHK. I wondered if it would be better to let people vote for the artists they wanted to see on Kohaku. This would attract more attention from people and make Kohaku more popular. However, Aoi told me that it was not very possible for NHK to do so because NHK is a public broadcaster; it tries to keep its image clean and healthy. If all the singers were chosen by the public,,there might be some singers would give improper performances on Kohaku, which is not what NHK wants to see.
In the 57th Kohaku, singer DJ OZMA gave a very controversial performance: the female dancers suddenly appeared naked on the stage ("A Celebration of Popular Song"). Because of this, NHK was criticized and blamed a lot at that time. Therefore, NHK tries to choose those singers whom it thinks have family-friendly images in front of the public. In my point of view, it is a pity that people cannot choose the singers they want to see. But it is necessary to build and keep a clean image of Kohaku because it is such a popular show that families watch together. Kohaku Uta Gassen is considered a traditional Japanese event. Usually the singers who are invited are all Japanese singers and these singers think it is a great honor to be on the stage of Kohaku Uta. Though NHK sometimes invites foreign singers to Kohaku, they have to be alpha-level singers and are popular all around Asia or even the world. However, in recent years, more and more foreign artists have appeared on Kohaku.
Especially in the last year, there are three groups of Korean singers, and some of them are not well established in Asia yet. (Kohaku Uta Gassen) Japanese people view this very differently. Many Japanese girls are crazy for Korean culture and they think it is exciting to have an opportunity to see Korean singers on Kohaku. Like Aoi said: "I think this is a good thing. Kohaku becomes more open. It is a great way of culture communication with other countries." While many Japanese guys think inviting so many foreign singers is not proper because Kohaku stands for the height of musical events in Japan and there are still many great Japanese singers who cannot have the chance to be on Kohaku. It is not proper to invite those singers who are not that famous. I personally can understand the viewpoints of both sides.
Kohaku Uta Gassen needs to bring some fresh, new acts to its audience and inviting foreigners is one of the ways to do so. However, I think it is necessary to keep the high quality of Kohaku. Maybe it is better to invite only those veteran foreign singers who are famous and well recognized. Their performances will enhance the diversity of Kohaku and keep it on the top level at the same time. It is mid November now and I believe that NHK will release the list of the artists who are going to be on the stage very soon. It will be exciting to see if there are any new faces on the list. I hope that Kohaku Uta Gassen of this year can have some new ideas and breakthroughs to attract audience.
Work Cited
"A Celebration of Popular Song." NHK Online. n.p., n.d. Web. 29 Oct 2012. "Audience Rating." Plala. n.p., n.d. Web. 29 Oct 2012.
Buckley, Sandra. Encyclopedia of Contemporary Japanese Culture. New York: Routledge, 2002. Print. Kohaku Uta Gassen. NHK. Tokyo. 31 Dec. 2011. Television.
"Omisoka, Japanese New Year's Eve." Powerlife Magazine 31 Dec. 2011: 9. Print. Powers, Richard, and Hidetoshi Kato. Handbook of Japanese Popular Culture. Westport: Greenwood Press, 1989. Print. Sakaue, Aoi. Personal
Interview. 1 Nov. 2012.
Related Topics