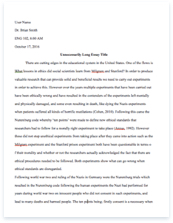 The whole doc is available only for registered users
A limited time offer! Get a custom sample essay written according to your requirements urgent 3h delivery guaranteed
Order Now
History – The Early Stage
Eastman Kodak walks with your moments over 120 years.
1880, Eastman Dry Plate Company founded by George Washington Eastman in NY, USA. 1885, The company opened a wholesale office in London, England. (at that time, London was the center of the photographic and business world.)
1888, The name "Kodak" was born. 1889, A new corporation – The Eastman Company – was formed. 1891, First manufacturing plant outside the U.S. in England. 1892, The company became Eastman Kodak Company of New York.
Products
Eastman Kodak do the whole things which are related to Photograph!
Device for Space probe
Medical instruments
Digital publishing & Printing
Digital Camera & Mobile phone
Business Strategy – The Black and White Film Era.
Mass Production at Low Cost – The rapid growth of the business made large-scale production a necessity. In 1896 KODAK camera was manufactured. (1888~1896) Film and Photographic Paper were being made. In 1990, Introduced $1 BROWNIE cameras.
Film Company
Business Strategy
International Distribution -The potential of the world market for amateur photographers.
Four Operating Principles
1. Make products where you sell them
In 1880,
In 1885,
2. Make world-class products using world-class technologyNew York Sales Office Head Quarter in London
3. Get costs into local currency to hedge against fluctuations and Devaluations
4. Accept short-term risk and volatility for long-term growth (Swift, 1999).
Business Strategy International Distribution (Present)
– over150 Countries
– $4,403 million net sales in U.S (2007)
– $5,898 million net sales in Foreign countries. (2007)
– 26,900 full time employees include 14,200 were employed in the U.S
Business Strategy
Eastman Kodak distribute their products and service through key –retailers.
Business Strategy-Traditional Film Market
Kodak was No.1 traditional film maker with any competition. After the Fuji's U.S market entering(1972), it eroded Kodak's market Share. 1930, Traditional Film Market 75%, Kodak
After 1990, Traditional Film Market
Business Strategy-Changes
The popularity of digital technology erode revenue from traditional film market. World Wide Camera Sales, 1997-2004E ($ in million). Worldwide Photography, Film, Processing, and Output Revenues ($ in millions)
Business Strategy-Digital Camera
Eastman Kodak Succeed in the Digital imaging market. However they haven't recovered its former honor at the Market. Digital Camera Market Share (1998-2002)
Kodak in Russia
Kodak began to do business with the Soviet Union in the 1970s. Kodak re-entered the Russian market in 1990.
"Saving memories"
"You press the button and we will do the rest."
Russian responded favorably to the Western philosophy of fast, quality service. Kodak's first-year goal was to have 25 franchised Kodak Express photo lab. Within three years, Kodak had opened 350 labs throughout Russia.
Communication with the Russian people
Spent on education for consumers and raise awareness of the Kodak brand name. Has invested heavily in promoting a corporate image. ("white firm") Explaining the company's goals and objective, and responds to question. Forming strong personal relationships with regional leaders helped build a strong base Established relationships with global business partners.
Kodak's entry into Russia posed a number of challenges.
Russian consumers had little knowledge of Kodak's product. The consumer market for photography was very undeveloped. Stores were little infrastructure for distributing photography equipment and films and for processing film. Russian consumers were poor. Complex Russian trade, duties, tariffs, and other restrictions.
Overcoming nationalistic barriers through local production
By building its own plant in Russia, Kodak built cost advantages. Producing locally permits Kodak to circumvent important restriction. Has introduced various new production technologies. Kodak's strategy to make their products in Russia and use local supplier has given them improved market acceptance. Has been effective in dealing with anti-western & nationalistic moods. To develop a favorable image and overcome nationalistic tendencies Invested in developing strong personal relationships.
Surviving the financial crisis
Introduced a number of inexpensive products. (total cost ≒ US$1/roll) Kodak's own plant has offered huge savings on labor, restrictions avoidance that allowed it to reduce the price of photo paper rolls by US$10/piece Kodak's management believes that franchising is an optimal choice. (Franchising minimizes the risk on investment and increase sales of product).
Kodak's marketing strategy
Approximately 20-30% of annual budget is allocated to promotion & campaigns. To promote its brand name by organizing and sponsoring various program. Kodak owns a traveling photo park that have become popular in Russia & CIS Built its own movie theatre, "Kodak Movie World", in Moscow. To initiate direct sales to travel agencies and wealthy companies. Implemented a comprehensive rebate program.
Kodak's entry into Russia is regarded as a major success
Russia accounts for a significant proportion of the $2.59 billion in international sales in emerging markets that Kodak registered in 2004 and a growth rate of 26% over the prior year. (Russia is the fastest-growing market)
Kodak had Kodak Express outlet of several thousand in Russia (2004)
1. How did the Russian market differ from markets in developed Western nations? How were these differences likely to impact upon demand for photographic products?
Russian Market
• Suffered financial crisis
• Crucial educational aspect to Photograph
• Nationalistic tendencies
• There is no market for single-use camera
Western nations
• Willing to pay for Family's happy moments
• Well known about photograph
• Single-use camera is very popular.
• Buying power of the population dropped.
• Demand low-end price with high quality product.
• Prefer "made in Russia" product.
2. How did Kodak adjust its marketing mix in Russia to match local requirements? Do you think this was the right thing to do?
Product
• "made in Russia" Product
• Inexpensive product -Kodak Color Plus Place
• Franchising Store – No retail outlet
• Direct Sales to Travel agencies and Wealthy companies
Price
• US$1, Kodak color Plus
• The average Russian could afford Promotion
• "White Firm" promotion
• American company Global company
• Participate various public event
• Traveling Photo Park & Theater
To break the post crisis stagnation in camera sales, inexpensive policy was inevitable. After the Russian market becomes saturated with Kodak's cheaper cameras, the company plans to introduced its most advanced and expensive cameras
3. Kodak's traditional film business is now under attack from digital photography (in which Kodak is also a leader). Should Kodak adjust its marketing mix for digital products to the Russian market? Why?
Kodak must change its brand image from Film maker to Digital camera!
2004, Digital Camera Market Share
Pentax 6%
Casio 5%
others 4%
Samsung 6%
Canon 24%
Minolta 7%
Konica 7%
Olympus 19%
Nikon 14%
Sony 8%
Present Russia Market
• In 2008, GDP grow 550% than 1998
(257billion 1510.2 billion)
• There are too many companies entered in Russia.
• People prefer 600 mega pixel (high-end) digital camera.
• People prefer convergence digital product.
• People prefer brand reputation.
Appendix – Products
Eastman Kodak do the whole things which are related to Photograph!
• Digital cameras and accessories
• Consumer inkjet printers and media
• Digital picture frames
• Retail printing kiosks and related media
• On-line imaging services
• Prepress equipment and consumables
• Workflow software for commercial printing
• Electrophotographic equipment and consumables
• Inkjet printing systems
• Document scanners
• Origination and print films for the entertainment industry
• Consumer and professional photographic film
• Photographic paper and processing chemicals
• Wholesale photofinishing services
Related Topics