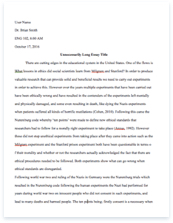 The whole doc is available only for registered users
OPEN DOC
A limited time offer! Get a custom sample essay written according to your requirements urgent 3h delivery guaranteed
Order Now
This is my story where I deeply in love with a person who never loved me and I tried to get out of my mind but, having a first love was very complicated to refuse. And falling in love too early without maturity was my biggest mistake.
My heart beats when I was a Grade 6 student where our seating arrangement began and I met a guy who became my seatmate… his name is Christopher. As we met each other, our communication was bottomless. When I cried, he was the one who have cares and concerns to me. He was the one who give me smiles with full of delight. I never forget the time when we became great pals but, those things won't last forever due to an incident. I left my notebook in my armchair for a short moment and when I came back, a secret revelation was opened as my female classmates read some contents on what do I feel on him and there was a misinterpretation on few statements… "Friendship relationship". Christopher was upset as he thinks we had a relationship which I didn't mean for. Since, the incident had already happened even could never been rewind, my overwhelming love began.
For 5 years remaining (including our high school life) in my alma mater, I was still loving him even I face the consequence and sufferings from him and my entire high school schoolmates. Even my family esp. my mother, she scolds me and gave a lot of physical pains just to keep me far away from him but my heart, my mind and my entire body wants to follow him because I think I won't see him again once we finished high school. Christopher is my first love and it's impossible to refuse him easily. Every time I tried to overlook him, I dream of him in many scenarios…
And how crazy and juvenile I am! Every time he implicates me, I revenge him but every time I do that, I was still a loser for many reasons. There were times he badly criticized me that makes me down but the affirmative side, he really do that in order to be a better fighter. But, in my entire college life, have you ever noticed why I didn't join any competitions held in our campus? Due to him, my heart is full of regrets… and I blame him for disheartening me but, I'm proud of him for being frank! When I commemorate my 3rd JS Prom, the event was miserable and reprehensible… I find the fact on how deep to have true friends. They don't like me just because of incompatible attributes so, why do they become my buddies just for the reason that my mom is a grade school teacher? Terrible!
When the time was come to an end, in our HS commencement day, we went into an emotional farewell and when I decided to say goodbye to Christopher, I confusingly asked, why did he became silent but nice to me? I cried a lot shouting his name and he left me very damn down in the dumps.
Since I entered my college, I had a well-mix mood on him. Sometimes, I missed the way we became friends, the way he cares me and the most thing in common… eyeglass. But sometimes, I never missed him because of our nasty attitudes and mistakes. After two years, in June 2, 2005… two and half hours after my CISCO class, my mom gave me a task by buying her medicine supplements in a drugstore. During that time, Christopher and I saw each other without any single word to be given from us. Deep in my heart, it was very heartbreaking moment and the quote "Past is Past" is no longer important. He remembered those things that we should never brought in the future. But, my hard feelings on him won't be last forever due to a catastrophe came to my life…
At the start of 2006, it was a very first time to have two failed subjects… very horrifying due to my guilt, consequence and unpleasant group relationship. I don't know where I should start to recover from this… and I really don't know where I should find his presence. Despite of my repulsive emotion, I think of him on how he gave me strength esp. when he implicates me to prove he was wrong. So, in the 18th of January of this year, I saw him again outside a mall in our hometown and this time, even my body was shaking, I wasn't surprise for the outcome but seeing him gives me a light to do more to become the best individual.
Throughout the journey with my full moon, Christopher was my lesson to be learned a lot… on loving a person who became the biggest part of my life. In the future, we have dreams to fulfill and I have something to say on him …
"Christopher, I comprehend if you still hate me but I want to thank you for teaching me a lesson. Not only when the time I got feelings on you but also, when the time you laughed me because of my nearly failing grade in THE/Computer that makes me awake. I said to myself I will be over you. I did my best on important things… I mean, what I want is what I've got. But, best of all, I want to prove you are wrong.
For the first time, I failed 2 subjects due to high priority in programming in a case study. Many essential things went lost esp. my scholarship even I'm a dean's lister… I feel totally down and I don't know where I should start. If you watch DW-TV Journal & Tomorrow Today where Rick Bluett is their presenter, this is where I'm dreaming of. But, I'm afraid because, it might be impossible. So, only one thing to do is your bad criticism. I can forgive you but, in our batch, it's difficult…. I feel not-so-matured due to frequently mock by them. Until now, this my weakness… in short, I often cried at I refrained myself from bullying. Never mine if I feel upset on the way they did to me… at least, I can handle well.
If not because of the notebook, we can never be enemies but it's very simple to say… "Friendship relationship" doesn't mean as boyfriend-girlfriend relationship. You are the one who I want as my very important friend. You are a better batch mate than others. And my silly moves, I realized I'm not totally matured.
Christopher, if you are still angry, it's okay but I won't forgive myself and if you are still the same forever, I have one thing to do is to live in Germany or Denmark and I'll never know myself and even, the people who become part of my life… numb, in short!
Well, best of luck on everything…. Wish to be college graduate next year.
Tcheuss und Auf Wiedersehen!!!"
If he reads my letter, I wish our walls around us will be broken and make our communication became deeper. For now, let our life continues… I won't heartedly say goodbye from my story.
Related Topics