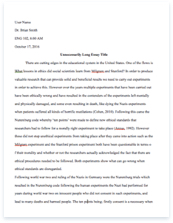 The whole doc is available only for registered users
A limited time offer! Get a custom sample essay written according to your requirements urgent 3h delivery guaranteed
Order Now
Do you often wish that you worked somewhere that was fun and energetic? Are you a team player who would like to help a company grow? Do you feel that you are creative and want to share your ideas? If the answers to these questions are yes, then the Lucky Players' Club may be a great fit for you.
Company Information:
The Lucky Players' Club is a sole proprietorship. The company is set up within a functional structure. Each function operates separately. There is a full service restaurant. For the player on the go, we offer a snack bar. A full service bar provides many thirst quenching choices for our players. We offer a pro shop that will offer top quality cue sticks and supplies. The pro shop staff will also be responsible for hourly table rentals. Fun loving waiters and waitress will round out our staff.
Our company will be dedicated to customer service. Currently, many pool players are forced to play at local pubs on crowded and neglected tables. There is no facility that caters to the serious pool player in our area. Pool players are pining for a place to call home that will host top notch tournaments on well kept tables. We will offer table rentals so that the pool player can pay for an hour of table time instead of per game. Each of our tables will be well maintained with frequent cloth replacements to ensure quality play. By dedicating ourselves to the needs of serious pool players, we will fill a much needed niche in our area.
Our company culture values employees who are motivated, energetic, and creative. Every day team meetings will help us to gather these creative ideas so that we can offer the customer exactly what he or she wants. Valuable input that leads to growth will be generously rewarded. Employees must be trustworthy, team players, and customer oriented. Employees will also be provided a uniform that must appear neat at all times. Neat appearance is a must. We want our serious pool players to know that we will meet their needs on the highest levels.
In this paper the subject will describe the structure, business model, and culture of the fictitious company the Lucky Players' Club. The Lucky Players' Club is an establishment dedicated to servicing the serious pool player. Pool players are often forced to play in small pubs. These pubs often have neglected and overcrowded tables. Pool players carry many quarters because tables are coin operated. Tournaments at local pubs often draw small crowds and do not offer large payouts. Tournaments take a long time to complete on a small amount of tables. Pool players are not able to purchase supplies such as fresh chalk, cue tips, or have minor repairs done at local pubs. The Lucky Players' Club intends to meet these needs and more.
Structure
The Lucky Players' Club will operate under a functional structure. This will be beneficial to the company because it will allow each area to become specialized. Specialized areas will be able to provide high levels of customer service. The onsite pro is one area. The restaurant and snack bar form another area. Waiters, waitresses, and bartenders complete the third area. Each area will be assigned a supervisor who will report to a general manager. The general manager will report to the owner. Each area will be responsible for its sales, promotions, supplies, and profitability. The owner will make all major decisions based on recommendations provided by supervisors and the general manager. Under a functional structure the owner will be better able to monitor the activities of employees who will help the business to grow. A functional structure will also make it easier for each area to make daily decisions. Supervisors will be able to assist their respective teams. Supervisors will also be in the position to reward staff to keep motivation levels high. High motivation levels will help employees achieve the goals of the business model.
Business Model
The business model of the Lucky Players' Club focuses on providing a service to serious pool players. Weekly tournaments will be held that will offer higher payouts based on attendance. These tournaments will require an entry fee from each player. The entry fee will provide the money for the payouts. The owner and general manager will also bid to host professional tournaments. Both types of tournaments will draw revenue from bar and restaurant sales. The club will also offer several types of pool tables. Well maintained pool tables offer better playing quality. The tables are rented by the hour to increase profits and decrease the need for players to carry quarters. The pro shop will focus on delivering high quality pool supplies at competitive pricing. The pro shop will also be able to make minor repairs to pool cues. This will eliminate the need for the player to leave an establishment to find an open supply store. High customer service will be very important. Waitresses and waiters will travel between the pool tables so that players will not have to leave the game. The wait staff will also be able to offer complimentary drinks to players that spend high amounts of money. All of these elements will help to fulfill the needs of area pool players who are currently ignored by local pubs. The culture of the company supports the business model.
Culture
The culture of the company focuses on providing a fun and energetic experience for the customer. Employees are to treat customers as most valuable persons. Employees must maintain a clean appearance. Employees are to be trustworthy as they will be responsible for cash handling and making customer-oriented decisions. Employees earn rewards for submitting creative ideas to lower costs, improve efficiency, and increase profitability. Employees who prove their usefulness will have an opportunity to be promoted. Employees must also be respectful to each other, management, and most important the customer. Employees who exemplify the culture of the company are rewarded by their supervisor. This type of culture is important to cultivate in a social setting such as the club. If the employees enjoy themselves they will want to put forth their best efforts. An energetic atmosphere will be beneficial to the staff and customers. If a customer stays at the club for a long time he or she will spend more money. The culture is the tone that a company sets for both staff and customers.
Related Topics