It Is Better for a Person to Tell the Truth Than a Lie to Make Him Feel Better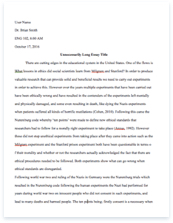 The whole doc is available only for registered users
A limited time offer! Get a custom sample essay written according to your requirements urgent 3h delivery guaranteed
Order Now
Motivational speaker Simon Sinek says, "It is better to disappoint people with the truth than to appease them with a lie." This quote is saying it's better to tell people the truth. Rather than it is to tell them a lie, to make them feel better. Just like in the story Like the Sun Sekhar wanted to be honest for the day. But it didn't quite work out for him. Sekhar had some consequences that came along with being honest. To the people around him. The theme of the story is that people should tell the truth. Even if it hurts other people by their honesty.
In the story Like the Sun Sekhar is a school teacher who thinks it is difficult to face the truth. Sekhar thinks that by telling telling the truth it can affect your personal relationships with others. But he still decides to tell the truth for a day, even if there are consequences to it. Sekhar's first test was when his wife asked him his opinion on one of her dishes. His response was, "It isn't good. Im unable to swallow it." (81) Sehkar did not like the way his wife's food tasted. In fact Sekhar thought that the food was horrible. The second test was when the headmaster of Sekhar's school wanted his opinion on his singing. As the headmaster started to sing, Sekhar thought that the headmaster's singing was horrible. So Sekhar said, "Please don't, sir; I think this will do…" (83) Sehkar also felt like, "Truth is like the sun." (81) This quote means that the truth can hurt you, just like the sun can by looking at it.
The main 3 characters in Like the Sun are Sekhar, Sekhar's wife, and the headmaster. Two of these characters got an honest opinion. However, they got their feelings hurt along the way. By Sekhar's honesty throughout the story. Just like back in the summary when Sekhar's wife wanted an honest opinion on the food. And the headmaster wanted an honest opinion on his singing. The setting took place at 3 different places in the story. Sekhar and the wife's house, the school where Sekhar works, and the headmasters house where Sekhar took his opinion on the singing.
The problem was that by Sekhar telling the truth he had some consequences to go with it. Just like when Sekhar told the headmasters that his signing was horrible, instead of him letting Sekhar have 10 extra days to grade papers, he made them due the next day. By Sekhar being honest, Sekhar had to stay up all night grading 100 papers.
Sekhar felt good by telling the truth for the day. He felt like the truth was needed even if it negatively affects your personal relationships. However, Sekhar learned that by being honest you can have consequences that come along with it. But it's true that honesty is better than telling a lie, to someone important to you. Than by disappointing you along the way, just like motivational speaker Simon Sinek says, "It is better to disappoint people with the truth than to appease them with a lie."
Related Topics