Is It Better to Go to the Gym or Workout at Home?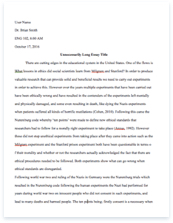 The whole doc is available only for registered users
Pages: 5
Word count: 1192
Category: Running
A limited time offer! Get a custom sample essay written according to your requirements urgent 3h delivery guaranteed
Order Now
Exercise is a physical activity that can improve one 's health and quality of life dramatically. The buzz one gets from the endorphins that are released while one is working out is something that everyone needs in their life. So, it does pay to get involved and start working out. However, one problem that could get one in a twist when starting an exercise regimen, is the decision on whether they want to purchase a membership to a gym, or invest in equipment to create their own home gym. And that is ever since home gyms became the range, as this dilemma has raged on. How many of us have got motivated to work out, been to a gym, even done the induction, but are left with no action, and a monthly gym payment nonetheless. Does that story sound familiar to you? Or maybe you're someone who has promised themselves for the thousandth time that you're going to start a fitness regime, but with no accountability, it's just not happened.
When deciding what is best for you, ultimately, it comes down to cost-benefit-analysis (for and against). Does no fees really mean no motivation? Does better equipment really result in a better workout? Making the decision to work out is easy, actually doing it is hard. Let us help you. Atmosphere Some people are more motivated amongst a buzzing environment around them, in this instance, you'll be more motivated to do well if you're around other human-beings. Competition is a powerful thing, and it's not always easy to just compete with yourself. If you want to get out of your head, then often the gym is a better bet, since it's a brand new space, untainted with work or home life. Plus, there is always an excess amount of people at the gym who can help you on your journey. Spotters are particularly helpful for safety reasons. Nobody wants a 200 pounds bar on their head. On the other hand, if you're a particularly social person, the trap here is that you'll end up distracted at the gym, chatting to people instead of getting your reps out. Whereas at home, in your private sanctuary, devoid contact with the outside world, you may just find you can concentrate better and get a better workout in.
Also, while there may be people in the gym to help you, there are also numerous bad influences who practice bad form. Be careful not to injure yourself copying one of those. Equipment The range of equipment you will find in a gym will unquestionably beat anything you can assemble at home. Even the cost of having a decent range of dumbbells will set you back hundreds, if not thousands. Most gyms have a plethora of instruments for you to work out with, from cable machines, to free weights, to treadmills, in order to fill your every exercising dream. However, do you really need all these fancy machines? We know that free weights alone are enough for you to put slabs of meat on your bones. Do you really need a treadmill to go running? How about a jog around the park instead? I mean come on, the machine where you stand on it and it just wobbles around, what does that even do?! Convenience There is certainly a lack of freedom involved with going to a gym. You have to get changed, pack a bag, dive/walk/cycle to the gym, and back! While your home gym is open 24/7, and there are no queues to use the equipment.
You may have enough motivation to work out, but not enough to get you there in the first place. Moreover, with privacy there is no anxiety that comes with impressing those around you at home, no one will judge you, and you can be yourself. But with that convenience comes a drawback, are you prepared to push yourself if no one is watching? Working out at home is something that is easy to do, but also easy not to do. The whole process of scheduling in a gym session often makes tailoring it into your routine much easier. Thus you're actually sometimes more likely to go workout, if you have to actually make the effort to do it. In Sum In a nutshell then… working out at home is more convenient, while working out at a gym is more motivational and safer.
Thus, the key to this riddle is to find way to make working out at home safer and motivational, and to set up a home gym as cheaply as possible to negate the gym membership fee. Tip One – Enlist a gym partner The most effective way of placating these problems is to find a gym partner. This way you can spot each other keeping you both safe, can inspire each other with a little friendly competition, and even go halves on some gym equipment, cutting costs. A gym partner will help keep you accountable. Tip Two – Focus on the essentials As previously stated, you aren't going to match a gym for equipment quality and quantity.
However, if you focus on the basics, you can establish a cost-effective home gym. This is going to involve concentrating on mainly free weights. Buy some adjustable dumbbells. You don't need to buy individual dumbbells for each weight category when you can simply slip the desired weights on the dumbbell that you want to use at that time. This is going to give you the most bang for your buck. Buy a solid bench and barbell. The amount of different exercises you can do with a simple bar is simply staggering. Overhead press – check, Bench Press – check, Squats – Check, Barbell Curls – Check, Deadlifts – Check. The list goes on. Buy a pullup bar. Being able to do pullups should be an essential aim in anyone's workout plan. Buy a bar and fit it on the doorframe of your gym. Tip Three – Advance Slowly Once you've played around with the basic equipment for a while and established a routine you can make a decision as to whether you are going to stick to your workouts. If you are then you can start to think about buying more advanced, expensive equipment.
Buy a squat rack – a squat rack is an essential piece of equipment for practicing and improving your squats. Buy a cable machine – a cable machine opens up a world of new potential exercises to your routine. Buy an all in one home gym – if you are a motivated person, then you can eliminate the need for a training partner altogether if you purchase an all in one home gym. They tend to come with devices which protect the user while they are lifting. This is usually an expensive bit of kit, but if you're serious about the gym, then it can be a savvy investment in the long run since it's potentially the only device you'll ever need for working out. Look after this equipment, and you'll make a saving against paying a gym membership in the long-run, while having all the benefits that comes with owning a home gym.
Related Topics