Introducing King Crab to the Trade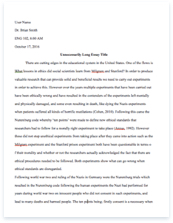 The whole doc is available only for registered users
A limited time offer! Get a custom sample essay written according to your requirements urgent 3h delivery guaranteed
Order Now
Professor Frédéric Brunel, with the assistance of Deborah Utter, wrote this case solely to provide material for class discussion. The authors do not intend to illustrate either effective or ineffective handling of a managerial situation. The authors may have disguised certain names and other identifying information to protect confidentiality. Ivey Management Services prohibits any form of reproduction, storage or transmittal without its written permission. Reproduction of this material is not covered under authorization by any reproduction rights organization. To order copies or request permission to reproduce materials, contact Ivey Publishing, Ivey Management Services, c/o Richard Ivey School of Business, The University of Western Ontario, London, Ontario, Canada, N6A 3K7; phone (519) 661-3208; fax (519) 661-3882; e-mail [email protected]. Copyright © 2009, Ivey Management Services
Version: (A) 2010-04-29
On a hot Baltimore day in August 2006, Phillips Seafood Restaurants were full of tourists lunching on local seafood specialties. Among them, Cherry Stockworth, vice-president of marketing for Phillips Foods, Inc., and Ron Birch, product manager for the new pasteurized king crab, were discussing the upcoming phase II of the launch of king crab (see Exhibit 1). In phase I, Birch had targeted foodservice buyers and had spent almost half of his $160,000 king crab launch budget for ads in foodservice trade magazines. For phase II, Stockworth was advocating a different strategy. She summarized: Ron, king crab is one of the most important launches we have done in years. We are the leaders in blue swimming crab and our pasteurization process is arguably the best in the business. However, if we want to maintain our double-digit growth, we need to leverage the product diversification that king crab provides.
In phase I, you have advertised the product in restaurant and institutional foodservice magazines, and the response has been good and the trade ads have worked well. Now, for this second phase, we must ensure an equally successful launch in the other two markets: food retailers and wholesale distributors. I know that your phase II plan is to stick with the proven trade advertising strategy but I think that we can generate more sales leads if we make king crab the centerpiece of our booth at the IBSS (International Boston Seafood Show) in March. This will generate buzz and give king crab the needed exposure to distributors and retail buyers. If we go that route, I will charge your budget for half of Phillips' cost for the trade show. Please take a few days to consider this idea; work up the numbers on the two options and let's talk next week to finalize the decision.
PHILLIPS FOODS, INC.
Founded by Augustus E. Phillips in 1914 on Hoopers Island, Maryland, Phillips Foods Inc. had grown into one of the largest seafood businesses in the United States ($160 million for 2006 sales1) and was the number one U.S. brand for crab meat. The company was made up of three business units: (1) a restaurant division which operated eight full service restaurants in the Baltimore region and a growing franchise division along the East Coast (e.g. airport locations), (2) a foodservice products unit that sold to restaurants and foodservice institutions, and (3) a retail products division which sold directly (or indirectly via wholesalers and distributors) to grocery stores and other retail food merchants.
Phillips was renowned for its crab products and the brand image remained closely associated with its Maryland origins. Yet, the company had actively diversified its supply sources and production, and had 14 manufacturing sites (one in Baltimore and 13 overseas), and three sales offices outside the United States. Unlike most of its competitors, Phillips owned and operated all of its plants. It believed that this strategy ensured greater food safety and quality.
Phillips had also differentiated itself on at least two other fronts. Phillips was the first to perfect a method to pasteurize and can crabmeat while preserving a fresh-like product taste and texture. Once canned, the crabmeat needed to be refrigerated, but it enjoyed an 18-month shelf life. In retail stores, pasteurized crab was typically sold in self-service refrigerators that were located in proximity to the seafood counters (see Exhibit 2). To support these product innovations, Steve Phillips (CEO Philips Foods, Inc.) also implemented a bona fide branding strategy. Instead of selling crabmeat as a commodity, he invested in brand-building activities for the Phillips brand. In 2006, Phillips' products could be found in over 10,000 retail stores in the United States. To sell to these stores, Phillips relied on its own direct-to-retailers sales force and on a network of food brokers, distributors and wholesalers who acted as intermediaries between the company and some retailers.
In recent years, Phillips' product strategy had centered on developing value-added products (e.g. ready-toeat products) that offered higher margins than plain seafood. According to Bob Goldin, executive VP with Technomic Inc., a food research and consulting firm, profit margins for commodity food items ranged between one per cent and three per cent, whereas margins for value-added products could be eight times as large.2 By 2007, Phillips expected to derive most of its revenues from sales of value-added items. In the retail channel, its product line included refrigerated crab meat, crab dip, frozen appetizers, frozen crab cakes, assorted frozen seafood (e.g. shrimp, salmon, tilapia, mahi-mahi), a line of frozen Asian-inspired products, and also a line of seasonings and cocktail and tartar sauces (see Exhibit 3).
Phillips' latest innovation was king crab. In 2006, no other company had a pasteurized king crab product with the same fresh-like quality. The pasteurization technique allowed Phillips to position the product as an alternative to fresh or frozen king crab. The product was available in two packages: one targeted at restaurant and institutional foodservice markets, and one for retail consumers (see Exhibit 1). For phase II of the launch, Birch was looking into the best way to secure retail distribution for the consumer market version of the product.
KING CRAB
While blue swimming crab might conjure images of family fun, summer days and sandy Maryland beaches, king crab was "synonymous with the raw, rugged beauty of Alaska."3 Most king crab was fished in the rough Northern Pacific waters off the coast of Alaska and Russia. Fishing for king crabs was often a dangerous and epic affair, and had been the subject of a popular program (Deadliest Catch) on the Baltimore Business Journal, January 11, 2008.Seafood Business, June 15, 2007.
Discovery Channel. Seafood Business magazine stated that "during the show's rise to prime-time prominence, king crab became a seafood spectacle."The crabs themselves were spectacular. Depending on the sub-species, mature specimens weighed up to eight pounds for golden king crabs and up to 20 pounds (with leg spans of five feet) for blue king crabs. King crab was considered a delicacy and a luxury seafood product, and was mainly consumed in restaurants. Most king crab meat was shipped cooked and frozen in bundles of legs and claws still in the shell (some was shipped fresh or live). Restaurateurs said that consumers enjoyed king crab "because of its sweet and succulent taste" as well as "the wow factor" of the large legs. "You crack open a leg, and there's a huge piece of meat… you don't have to fight with it to get a little teeny piece."5 King crab legs used for Phillips' product were cooked, chilled and brine-frozen at sea.
They were then transported to Asia, where the meat was extracted from the shell, pasteurized and packaged in 8-ounce containers (16 ounce. for warehouse clubs). The product had no additives or preservatives. Advantages to retailers were the 18-month shelf life and the potential for retail margins in the 35 to 45 per cent range. The suggested retail price was $16.99 for an eight-ounce container. Besides Phillips' brand reputation, advantages for consumers were: a reasonable price in comparison to fresh or frozen; the convenience of 100 per cent usable crab meat; and the high-quality taste of fresh without the mess of cracking and removing the shell. Phillips expected that a sizeable number of U.S. consumers would buy this new retail product.
SEAFOOD RETAIL MARKET
U.S. seafood retail sales ($14.4 billion in 20066) had been fueled by increased health concerns of U.S. consumers, the introduction of innovative seafood products, and the growth of warehouse clubs. Over the next six years, five per cent to six per cent annual growth was predicted. Fresh seafood (chilled or refrigerated) represented 54 per cent of seafood retail sales, frozen represented 33 per cent and shelf-stable seafood (non-refrigerated) accounted for 13 per cent.7 These relative shares were not expected to change significantly.
Seafood consumption patterns varied greatly across products and situations. Amongst the 110 million U.S. households, 90 per cent of them ate seafood; however, 43 per cent of these households ate seafood mainly when they dined out. Further, only 27 per cent of U.S. households reported buying frozen seafood and 18.5 per cent buying fresh seafood, with crab (all forms) being purchased by eight per cent of U.S. households.8 Generally, most U.S. homemakers were not confident in their ability to properly cook seafood, thus resulting in this low penetration of seafood for home-cooking. As a result, experts agreed that direct-toconsumer advertising campaigns and cooperative promotional programs (e.g. in-store signage, sampling, demonstrations) were necessary to achieve successful new seafood product launches.9 According to the CEO of Blue Horizon Organic Seafood Co., when seafood was cooked at home, "consumers want approachable flavors similar to those they've experienced in restaurants or on vacation… they are looking for something tasty and nutritious that they can put on the table in minutes."10 In response, manufacturers had introduced products that emphasized "convenience," "natural," "premium" or "microwaveable" as the main product benefits.
The retail side of the market had been marked by: 1) a considerable industry consolidation within supermarkets (grocery stores with annual sales over $2 million) and 2) the growth of warehouse clubs (see Exhibit 4). In 2006, seafood products were sold through 34,000 supermarkets (75 per cent were part of chains), 1,100 warehouse clubs and 13,000 smaller independent food stores11 (including 3,800 specialty seafood markets12).
Seafood sales accounted for four per cent of supermarket sales, with packaged seafood representing one third of that amount and bulk seafood representing the rest. It was also estimated that sales of packaged seafood in supermarkets accounted for 25 per cent of total U.S. seafood retail sales.13 Most retailers purchased either directly from the manufacturers or through food brokers. Brokers were used for their relationships with retailers and their geographic coverage. They sold the products to retailers and visited the retail outlets frequently to maintain the presentation of the products on the shelves. Food brokers were typically paid a three to five per cent commission based on the manufacturer's selling price. Most retailers were ambivalent about new products.
On one hand, they sought them to gain a competitive advantage or improve margins, but on the other hand, they were resistant because of limited retail shelf space and a desire to minimize risk. To carry a new product, retailers would routinely eliminate another SKU (stock keeping unit) in order to make room for the new one. New products were selected based on their bottom line potential and their potential inventory turn rate. It was common when negotiating with retailers to offer a promotion calendar, which included discounts and promotional events during the year. To support the retailers and educate consumers, Phillips had developed a king crab recipe booklet that would be available for free at the point of purchase, shelf signage and an icelator display bin to hold the products during promotional events (see Exhibit 2).
Two main trends were expected to shape the future of seafood retail. First, consumers were expected to purchase a greater share of their weekly food basket in warehouse clubs and large mass merchandisers; thus, the share of seafood sold through these channels would increase. Second, there was a trend toward greater emphasis on self-service selling for seafood. For example, loose seafood counters were being phased out by several grocery chains (e.g. Stop & Shop, Giant). In these instances, the traditional counters were replaced with prepackaged seafood in refrigerators or freezers. The Food Marketing Institute estimated that, by 2007, less than 60 per cent of supermarkets would still have a full-service seafood counter. Chains following this strategy were mainly motivated by cost savings and a desire to align their operations more closely with the models used by mass merchandisers and warehouse clubs. Although consumers might enjoy more competitive prices thanks to these changes, they had also lost a key source of seafood information and home cooking advice: the counter employees. Though, there were some notable exceptions to this trend. Some up-market chains such as Whole Foods had gone in the opposite direction: hiring more personnel in their seafood departments and offering more education and premium items.
In the United States and Canada, over 14,000 trade shows (a.k.a. exhibitions, expos, fairs) would be held in 2006. A typical show ran for two or three days and had about 35,000 square feet of exhibition space and over 100 exhibitors.15 Smaller shows were typically held in hotels or conference facilities and larger ones were held in large exhibition and convention centers. Most of these face-to-face events were aimed at business audiences. Although consumer shows (e.g. a local boat show) tended to have more visitors, they only accounted for 18 per cent of all shows.
Exhibition professionals argued that shows were a unique sales and marketing medium because (1) they brought the most active prospects and customers to the exhibiting company, (2) companies could demonstrate products, answer questions, overcome objections and interact face-to-face with their current or potential customers, (3) companies could build on all five human senses in order to deliver impactful and memorable messages and (4) multiple marketing goals could be pursued at once (e.g. from long-term relationship-building to immediate sales lead generation).16 However, there were limitations to the marketing power of this medium. A small number of trade shows might not always deliver on the promises made to the exhibitors and attendees. Occasionally, attendees and exhibitors had reported that some shows felt too cramped. There were also isolated anecdotes of keynote speakers being disappointing or even failing to show up. It was thus important that attendees and exhibitors selected well-managed shows with a strong reputation and a positive track record.
Also, because most attendees wanted to be able to see the key industry players for one industry under one roof, the absence of some important exhibitors had contributed to the downfall of several shows. Conversely, while some shows failed to attract enough exhibitors or attendees, others might fall victim to their own success. Trade shows could be so large that exhibitors had problems standing out amongst all exhibiting companies and attendees had problems finding the companies or products they sought. As attendance grew larger, exhibitors found it challenging to properly staff the exhibits or make sure that their exhibit space was large enough to accommodate the volume of visitors. Irrespective of overall show size or exhibit design and staffing, there was one common complaint from attendees and exhibitors: shows were tiring and it was hard to be "on" for 12 or more hours per day, for two to three days at a time.
In 2005 in the United States, firms spent $7.5 billion on trade show exhibit space and 42 million visitors attended.17 In addition to renting floor space, companies spent money on exhibit design (e.g. design and construction of display, refurbishment, storage, display material), show services (e.g. electrical, plumbing, carpet, janitorial services, security, lead retrieval information system), shipping (e.g. freight and material handling), travel and entertainment (e.g. travel and lodging of personnel, meals, hospitality and client events), and advertising and promotion (e.g. sponsorship of events at the show, ads in programs, pre-show marketing, print material, giveaways and prizes) (see Exhibit 5). As a rule of thumb, total trade show costs were about three times the cost of floor space for small exhibits that did not require extensive setup and show services. However, if the exhibit was larger and required more services, a better rule of thumb was five times the cost of floor space.
A comparison of the effectiveness and usage of face-to-face events versus other marketing tactics suggested that B2B marketers viewed face-to-face events as the most effective tactic for generating leads and building brand image (see Exhibit 6). These results could be reinforced by the fact that most attendees had not been called on by a salesperson in the 12 months preceding a show.18 Yet, the majority of attendees were planning a purchase in the next 12 months and had some direct buying influence (e.g. final say in purchase decision, specify products, or make recommendations).19 The number one reason buyers attended trade shows was to see new technology or products. Other motives included building relationships, comparing brands, getting insights in the industry and interacting with salespeople without the obligation to make a purchase.20
When buyers were asked to identify the most useful sources of product information, exhibitions were the most often mentioned (90 per cent), followed by direct sales and field sales (75 per cent), public relations (75 per cent), the Internet (63 per cent), direct mail (58 per cent), trade advertising (55 per cent) and telemarketing (50 per cent).21 Besides their informational value, exhibitors and attendees also pointed to the shows' usefulness in building and maintaining vendor/customer relationships (see Exhibit 7). Most attendees went to only one or two shows per year and selected which one to attend based on word-of-mouth and trade magazines.22 Trade show interactions had an impact beyond the show itself. Estimates suggested that show attendees would share the information they had received at the show with other people in their own companies.23 It was therefore important that exhibitors created positive and memorable show experiences. Exhibit 8 summarizes the top reasons (other than exhibit size) that make an exhibit memorable.
Jefferson Davis, a prominent trade show consultant, argued that exhibitors should measure outcomes with hard and soft metrics (e.g. visual impact of the booth, quality versus quantity of interactions, number of leads generated, cost per lead and return on expenditure). Second, exhibitors should be prepared to leverage the fact that at a trade show, "customers come to you with an open mind, looking for products and ready to engage in discussions." Therefore, it was crucial that companies be properly staffed, have an appropriate exhibit size and have processes to capture client information at the show.
Following up on trade show leads could be effective and efficient. Research had shown that sales leads from trade shows were more likely to yield sales and have lower costs than regular sales calls. In the absence of a prior trade show interaction, it took on average one initial field sales meeting and 2.7 followup field sales meetings (at an average cost of $308 for each) to close a sale. However, if the initial sales meeting took place at a trade show (average cost of a trade show sales lead was $212), it took 1.6 followup field sales meetings to close a sale.24 THE INTERNATIONAL BOSTON SEAFOOD SHOW
The IBSS was held annually in early March at the Boston Convention & Exhibition Center and was the largest seafood show in the United States. The show lasted for three days and is open from 10 a.m. to 5 p.m. on the first two days and 10 a.m. to 3 p.m. on day three. Attendance for the 2007 show was expected to be about 18,000, with a net attendance of 12,000 (this excluded exhibitors, show organizers and the press). With 175,000 square feet of exhibit space and over 800 exhibitors promoting products ranging from wild Alaskan salmon to farm-raised fish from Vietnam to refrigerated display cases and ice machines, the shows covered the full range of industry
players.
The show drew decision-makers from food retailers, foodservice providers and distributors (see Exhibit 9). Visitors represented companies with median annual seafood purchases of $3.4 million (see Exhibit 10). Most visitors had purchasing authority and were looking for new products; 81 per cent said that they had found new products at the show; 73 per cent had planned purchases after attending the show and 88 per cent wanted to return from year to year.
Floor space was $30 per square foot and exhibits were available in many sizes (multiples of 100 square feet) and configurations. The minimum size was 10 feet by 10 feet. There was an extra charge of $500 per corner. At the time of the case, Phillips had not committed to a specific space; however, the company was trying to decide the size and location that it needed to reserve (see Exhibit 11). PHILLIPS' TRADE SHOW STRATEGY
Phillips exhibited at several trade shows and had recently built an exhibit that could be shipped to any show. It was modular and made up of multiple elements that could be assembled based on different booth sizes (from 600 to 2400 square feet) and shapes. The main visual theme was reminiscent of an oldfashioned seaport crab shack. The exhibit used large wooden pilings, wooden shelves for product displays and zinc lighting fixtures. However, the exhibit also included hi-tech details such as large flat-panel TVs (see Exhibit 12). The dominant colors reinforced Phillips' brand identity: red carpet and black for most of the furniture, and counters shaped as oversized cans of Phillips crab. The exhibit elements needed 250 square feet for set-up. For larger shows such as the IBSS, Phillips also included a kitchen where food samples were cooked. The kitchen area occupied 350 square feet and three staff members were needed to run it.
Because of its large size and number of elements, it cost $9,000 each way to ship out and then return the exhibit to storage in Maryland. Exhibit 13 gives the breakdown of Phillips' cost estimates. Phillips tended to limit pre-show marketing expenses and instead used its resources for the elaborate exhibit and prominent locations where its brand name and samples it served were used to draw visitors. In addition, during each show, it was Stockworth's policy to organize a VIP party where Phillips' staff could foster relationships with the most important accounts. VIP parties were usually held in the evening in one of the hotels adjoining the conference center. Typically, a VIP party cost $20,000 (including rental of venue, food, beverages, entertainment and decoration).
One of the main decisions that Stockworth and Birch would need to make was to determine the size of the exhibit and the number of staff that would travel to the show. Phillips wanted its exhibit to look busy but not be overly crowded. Decisions on space and staffing were based on the traffic expected. In the open floor area of the exhibit (total size minus kitchen and space taken by exhibit elements), an average density of four people per 100 square feet was comfortable and ideal for most shows. It was important to note that most show attendees would not spend time in the actual exhibit; most would walk the show aisles and grab food samples from the outward-facing displays. However, potential target customers would typically enter the exhibit and spend some time with staff members.
Based on past experience and industry averages, Phillips estimated that an average interaction with a potential customer lasted six minutes,25 long enough for them to express some interest in the products, share contact information (attendance badges were scanned) and request some literature. It was Phillips' goal to have one Phillips staff member to accommodate every potential client who stopped in during the three days of the show. However, it was also important to realize that some potential customers might not have enough time or sufficient interest to stop at every exhibit in a show.
Based on initial attendee registration data, Phillips estimated that 65 per cent of its target attendees (retailers, distributors and foodservice) were looking for products that matched Phillips' offerings. Among that group, 16 per cent of them were looking for king crab. Further, based on past trade show experience and the draw of the Phillips' brand, Phillips believed that over the duration of the show, it could typically attract and interact with 70 per cent of these target customers who had an actual interest in Phillips' products. This was slightly better than the industry average of 57 per cent.26
Although certain times of day were a bit busier than others, variations were not very large and customers tended to come throughout the duration of the show. However, Phillips believed that it was a good practice to have two extra staff members above the minimum needed in order to accommodate potential peaks, plus also have two more people whose sole job was to manage the displays, refresh the samples and attend to the general good state of the exhibit.
PHILLIPS' TRADE ADVERTISING STRATEGY
Industry specific (trade) magazines were critical information sources in most major industries. These publications provided up-to-date business news, research and insights to managers in key decision-making positions. Many managers tended to read several trade publications, often including vertical publications which were specific to their industry as well as horizontal publications which cut across industries but were specific to their job functions. For example, a human resources manager at a grocery retailer might read Progressive Grocer and Employee Benefit News.
In 2005, B2B magazine advertising spending reached $10.7 billion.27 This amount of spending was a testimony to the value that vendors placed on this type of marketing communications. In addition to the magazines' articles, the advertisements were a valued source of information for readers. Forrester reported that business decision-makers rated industry-specific magazines as one of their most important information sources.28 In fact, 44 per cent of business decision-makers spent three or more hours reading trade magazines per week, a rate that had more than doubled from 2001. Importantly, 80 per cent of the Forrester study's respondents agreed with the following statement about their advertising involvement: "When reading or interacting with industry-specific magazines, I find that I spend more time reading or thinking about the editorial content and product/service messages than with other general business media."
Birch believed that trade advertising was particularly effective in generating sales leads and reaching large audiences: "Trade shows may allow you to interact one-on-one with a few prospective buyers over three days, however trade ads reach broad audiences and can build your brand twelve months per year." During the six months of phase I of the launch, Birch had run a total of 12 full-page color ads (placed across four monthly foodservice publications). Birch was pleased by the results. In response to each ad, an average of 0.30 per cent of the foodservice readers had called Phillips to inquire about more product information. This response rate was consistent with average response rates for trade magazines.29 Based on these direct response leads, subsequent field sales meetings (2.7 on average) had yielded substantial sales for the product. Birch expected a similar response amongst retail and distributor audiences in phase II. He had identified three trade magazines that could potentially reach retailers and distributors (see Exhibit 14) and he felt that the two ads that had been developed for phase I could be used again for phase II (see Exhibit 15).
Three days had passed since the lunch with Stockworth, and Birch was still uncertain about what to do for phase II. He had reviewed the trade show information but was wondering if Stockworth's idea was the right thing for the retail launch. Stockworth had asked him to make a decision quickly because she wanted to offer the trade show opportunity to another product manager if Birch were to turn it down. Was the best strategy to focus his remaining budget on the March trade show or spread it across a series of trade advertisements? This was going to be a difficult choice. He knew how to evaluate advertising buys in magazines and he had a good sense of the potential return that these buys could generate. However, trade shows wereanother beast.
Trade shows were large one-time expenses with hard-to-gage results. After  supporting half of the cost of the trade show, would he have any money left for other marketing activities? Would he be able to reach enough buyers during the three days of the show? His instincts were telling him that he would be able to reach a larger audience through mass media. But what about actual sales leads and overall return on marketing expenditure? What was the most cost-efficient way to obtain sales leads and ultimately sales in the retail channels?
Frédéric Brunel is an Associate Professor of Marketing and Dean's Research Fellow at Boston University School of Management; Deborah Utter is a Senior Lecturer, also at Boston University School of Management. The authors recognize the assistance and support of the Society of Independent Show Organizers and the Exhibition Industry Foundation.
Related Topics