Internal and External Factors of Apple Company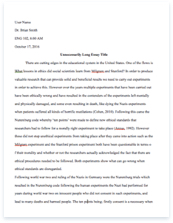 The whole doc is available only for registered users
A limited time offer! Get a custom sample essay written according to your requirements urgent 3h delivery guaranteed
Order Now
Apple is a brand known throughout the world because of the company's reputation to be able to handle the continual modifications of internal and external factors within the marketplace. Planning, organizing, leading and controlling, which are the four functions of management, can be greatly influenced by internal and external factors. Some things that internal factors may include may be a company's reputation, their image, the structure of the company and how they operate. External factors may refer to anything that is outside the control of the company, such as government regulations, competition and lending conditions. Some of Apple's internal factors are functions that they have complete control over, such as organizing, leading and planning. Apple's external factors would influence controlling, which consists of learning and changing with the competition within the constantly changing market. Internal and external factors, within the Apple company, can influence diversity, ethics and innovation.
Apple has remained a globally respected company that displays its remarkable flexibility due to the continuing production of consumer needed products. In 1976, Steve Jobs and Steve Wozniak established Apple Inc., formerly Apple Computer, Inc. In the midst of the planning process, which is the first phase of management, Jobs and Wozniak designed the Apple I, a personal computer that was sold for a little under $700. For over twenty years, Apple primarily manufactured PC's with their own integrated software known as Macintosh, which was marketed as "Mac". During the 1990's, Apple experienced a drought of low sales and market share, primarily because of various external factors.
The principal factor that caused all of this was the market dominance of Microsoft Windows founder, Bill Gates, and his line of computer software. In order to widen their target market, Apple decided to modify their philosophy by reformatting the creation of their products into more designs that were simpler and easier to use. As a result, Apple had to return to the planning process once again in order to completely transform their objective, while implementing any new ideas. In 2001, Apple introduced the public to their first line of MP3 players, called iPods, which instantly became a huge success, which helped the company attain record high profits and market shares (Linzmayer, 2006). Thanks to Apple's innovative designs and products, such as the iPhone and iPad, Apple exceeded Microsoft as the most valuable technology company in the world in 2010. (Helft & Vance, 2010)
Over the last five years, Apple has sold over 365 million digital devices, and at this time is averaging nearly four billion dollars in monthly profit (Gustin, April). Overall, Apple has accumulated about $110 billion dollars. Innovation is defined as the introduction of new goods and services (Bateman, 2011). Steve Jobs insisted that it was important to find needs that consumers did not even know they had (Gustin, April). For example, before iPods and iTunes were developed, Americans were content with just using a Sony Walkman mobile analog tape deck (Gustin, April). As a result, once Apple came out with the iPods and iTunes, it radically change the music industry and the way people use their music players (Gustin, April). The Motorola Razor flip-phones were popular until Apple came out with the iPhone (Gustin, April). The iPhone first introduced people to the Smartphone device, and how it was advantageous for businesses, or for daily use (Gustin, April).
The iPhone's main two benefits and key selling points were its accessibility to checking e-mails and browsing the internet (Gustin, April). Finally, the iPad eventually became a new PC product line to the popular market; having an iPad reshapes centuries-old traditions of paper-based reading (Gustin, April). When a company is established, there may be several internal and external factors that can affect a company. In regards to Apple's product manufacturing, a large part of the company's business is attained by outsourcing to other countries. When it comes to the four functions of management, Apple has demonstrated a strength in capitalizing on both the planning and gaining value (Thomas S. Bateman, 2011) from the decisions company executives make, "Mr. Cook has enough Steve Jobs broken china to deal with on issues such as Apple's management secrecy, lack of ethnic and gender diversity, and use of its $100 billion in cash." (Karlgaard, 2012, para. 8).
Although diversity is widely acknowledged in the United States, when it comes to a business that is outsourced, the four management functions are not necessarily applied to the decision-making process. In the United States, most companies have given employers the option of running a business exercising clear ethics and diversity when it relates to most business deals, as well as the hiring of staff. Diversity is an important strength that is essential throughout this country. Without the benefit of diversity, Apple would have a hard time meeting the wants and needs of their consumers. Apple Corporation, Incorporation is an example of a company that is assembled on a solid foundation. When a company is updated on their policies, plans, and procedures they will continue their progression to remain ahead of the competition. Factors have influenced these functions of management and require careful consideration when working out the planning details for the company. Ethical behavior and corporate social responsibility can bring significant benefits to business (Apple Inc. 2010).
Appealing customers to the products, therefore boosting sales and that will entice employees to stay with the business long-term. Ethics speak of rules or principles which define what is factual and what is immoral. Ethics should not be combined with law because something which is legal conceivably will be unethical in some framework. As administration becomes more ethical, having a code of ethics in place which affects the functions of management at all levels (Apple Inc. 2010). Apple has conscripted an encryption of business demeanor that relates to all procedures, comprising overseas. Apple has made accessible on the website precise policies on the subject of communal ascendency, administrator struggle of awareness, and procedures on commentary problematic conduct. In an effort Apple make available to employees with a Business Conduct Helpline that they can use to report transgression to Audit and Finance Committee immediately (Apple Inc. 2011).
External factors such as companies catching up to Apple's technology continue to be a thread to the success of Apple for many years to come, but the company continues to thrive by implementing great management process; through globalization, technology, innovation, diversity and ethics. Today, Apple Inc. continues to be one the world's most successful companies. Apple has implemented every phase of the management process into the way they operate, and continue to reinvent the way we access technology.
References
Bateman, T. (2011). Management: Leading and collaborating in a competitive world (9th Ed.).
N/A: McGraw-Hill.
Gustin, S. (April 25, 2012) Why Apple is winning: Innovation, Opportunity, and Execution.
Retrieved from http://business.time.com/2012/04/25/why-apple-wins-innovation-
opportunity-and-executive/#ixzz2TrhbYjEe
Karlgaard, R. (2012, Feb 3, 2012). In Defense of Apple's China Plants. The Wall Street Journal Asia. Retrieved from http://search.proquest.com.ezproxy.apollolibrary.com/docview/919559773?accountid=35812 Owen W. Linzmayer, Mar 30 2006. 30 Pivotal moments in Apple's history. Retrieved from: http://www.macworld.com/article/1050112/30moments.html Helft & Vance. Miguel Helft and Ashlee Vance. May 26, 2010. New York Times. Apple Passes
Microsoft as No. 1 in Tech.
Retrieved from: http://www.nytimes.com/2010/05/27/technology/27apple.html?_r=0 Thomas S. Bateman. (2011). Management: Leading and Collaborating in a Competitive World
(9th ed.).
Related Topics