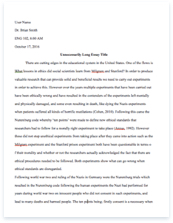 The whole doc is available only for registered users
Pages: 5
Word count: 1005
Category: Industry
A limited time offer! Get a custom sample essay written according to your requirements urgent 3h delivery guaranteed
Order Now
In this section, PEST analysis will be performed and used as a business measurement tool to analyse market growth and position, future potentials and direction for our business. Detailed analysis of external environment allows our company to take advantage of opportunities and also minimize the threats that will influence the performance of our business.
Political
Political factors often involved government intervention, entry barriers, tax or tariff system which are designed to benefit the Government or citizen. The political environment such as political stability and regulations can have huge influence on the profitability of the business. Firstly, the Promotion of Investment Act (PIA) which is written by the Malaysia Government will be an opportunity for the business considering greater portion of foreign equity ownership in businesses and enterprises. Apart from that, our business may face some issues when applying for license through the Water Service Industry Act (WSIA) where requirements such as water usage, environmental rules and regulations and system configuration need to be met while not affecting our business performance. Besides, our business will also be affected by the Goods and Services Tax Act (GST) where tax rates and incentives will be comprised in our services. This situation will bring certain impact to our business during early period and our management team need to make internal changes without affecting our business performance significantly from time to time while meeting the policy in the act. Additionally, our business also need to obey the operation hours ruled by state government for water conservation programme which may cause small impact to our business. Moreover, our business need to have a proper water disposal method in order to meet the policy in the Street, Drainage and Building Act (SDBA).
Economical
With the Malaysian New Economic Policy, Malays citizen are aimed to be brought 30% share of the economy of Malaysia, with this, will bring certain impact to our business. Additionally, the economic condition in Malaysia is improving every year and the cost of living is relatively low where inflation rate is kept stable which in turn increasing the possibility of success of the business. Apart from that, the interest rates are fairly low which will in turn stimulate our business with lower borrowing cost and citizens with more spending power. If the government see our service is affordable and beneficial, they will encourage local investors to build firm and provide services for certain domestic branded vehicles under local service image. However, the fluctuations in petrol prices will somehow affect our business as people may choose to wash their motor vehicle themselves to save petrol cost and service cost. Besides, the relatively low exchange rates of Malaysia Ringgit may cause certain impact to our business during start-up where some of our equipment are imported from overseas. Moreover, there are a total of 90 licensed car wash services in the state currently which may cause the switching rate of consumers to be high and affecting the performance of our business.
Sociological
With the multiracial state of Malaysia, it will attract many foreign investors to Malaysia where there are various races and uniqueness. This will stimulate our business because investors from all over the world will not have trouble communicating in Malaysia where it consists of different races and languages which in turn making it easier for them to set up a corporation. Apart from that, poverty and unemployment has always been the issues in Malaysia. The current population of Malaysia is 31 Billion and the number of unemployment citizen is around 500 thousand. Therefore, the government has offered a number of community infrastructure development programs to create employment and improve the lives of a lot of disadvantaged groups. Despite the high unemployment levels a significant number of citizens have moved from low income to medium income groups.
This has led to a number of double income families to have more disposable income which in turn result in better revenue for our business. However, the crime rate in the state is considered to be high which will bring negative effect on our business as losses may be incurred due to thefts and vandalism. Additionally, Malaysia is ranked as third highest car ownership in the world with average of 93% household owns a car as this will be a huge opportunity for our business and bring potential for bigger growth to our business. Despite the current amount of car wash center in the state, there are still people who are not satisfied with the quality and cost of conventional car wash services. Therefore, this will also bring an opportunity to our business as our car wash service consists of customizable service package which cater for unique demands of different group of consumers.
Technological
As Malaysia is one of the countries that are moving towards a technology driven and high tech production, it has the potential to invent and develop new technologies. The new technologies can then be an opportunity for our business as we can make use of different types of software and hardware to manage office operations, financial administration and information management systems. With the current internet technology and information systems, our business can also benefit from internet marketing and electronic commerce.
Our business will set up a website and also make use of social media platforms such as Facebook, Twitter, Instagram and YouTube to provide information about the service and attract potential consumers for the business. Besides, young generation in Malaysia are more active on social media which will in turn stimulates our automated car wash services. Moreover, our business uses fully automated car wash bay because the availability of this advanced equipment in the current market. The advanced car wash machinery and equipment can increase the efficiency and effectiveness of the operation of our business while meeting the standards of our consumers. Apart from that, improvements in research and development through the current technology allow our business to get access to the latest developments in car wash services and keep up to latest trend that will get insight that could potentially bring better value to our business as a whole.
Related Topics