Induction Of Lulu Hypermarket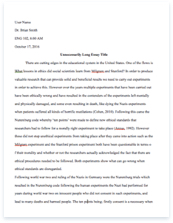 The whole doc is available only for registered users
A limited time offer! Get a custom sample essay written according to your requirements urgent 3h delivery guaranteed
Order Now
Lulu hypermarket is largest market chain in the Middle East and had targeted to open about 10 outlet in Malaysia in next two year that is around on year 2016. It will be done through a strategic cooperation with Federal Land Development Authority (Felda). The outlet will be set up in Kuala Lumpur at a premises provided by Felda. This will be followed by five more in Kota Baru, Bukit Katil in Malacca, Ipoh, Nilai and Shah Alam within the few years.The memorandum of understanding (MoU) on this was signed and witnessed by Prime Minister Datuk Seri NajibTunRazak.
The Lulu hypermarket chain has 109 branches in the United Arab Emirates, Oman, Bahrain, Kuwait, Qatar, Saudi Arabia, Yemen, Egypt and India.Felda would benefit from Lulu's extensive hypermarket chain by selling Malaysian products. Lulu Hypermarket would be importing some US$35mil (RM112mil) worth of products and the exports would increase to US$50mil (RM160mil) next year. It reflected investors' high confidence towards Malaysia's economy as private investments had increased significantly. The opening of the Lulu hypermarket chain in Malaysia would provide some 2,500 jobs and indirect employment of about 5,000 people. The products that were in high demand in the Middle East were tapioca cake, red bean bun and sambal fried bun. The others are fruits such as golden melon, pineapple and jackfruit.All products sold at Lulu hypermarkets are halal.
What Is Supply Chain Management ?
When you enter a retail store, the products you see filling the shelves in each aisle are the result of supply chain management. Every product that reaches the shopping cart is there based on the cumulative effort of multiple organizations, typically referred to as the supply chain. From manufacturer to shipper to retailer or consumer, the supply chain is typically an aspect of business few organizations truly understand as it consists of activities beyond their "four walls." Managing the entire chain of supply activities to maximize customer value and create a competitive advantage is becoming a common business practice.
The Goal and Impact of supply chain in Lulu Hypermarket
The short-term goal of Supply Chain Management (SCM) in Lulu Hypermarket is primarily to minimize operational cost and cycle time. Its long-term strategic goal is to increase consumer satisfaction, market share and profits for all members of the organization. To realize these objectives, all strategic partners must recognize that the purchasing function with its boundary-spanning activities, is a crucial link between the sources of supply and the organization. Early involvement of suppliers in product design, for instance, allows manufacturers to develop alternative solutions to select the best and most affordable materials and products. Supplier involvement in product and process design and continuous improvement activities has been shown to have a positive impact on competitive advantage and performance. In general, SCM seeks improved performance through elimination of waste and better use of internal and external supplier capabilities and sources.
The retailing industry has focused on different aspects of SCM, namely, location, transportation, and logistics issues. Indeed, the origin of supply chain management can be traced back to efforts to better manage the transportation and logistics functions.The wholesaling and retailing industries incorporate a logistics focus within their strategic decisions. SCM would allow channel members to compete as a unified entity instead of just pushing inventories down the supply chain to end customers. Thus, the benefits of vertical integration could be obtained by coordinating the logistics functions of independent firms in the chain. In this respect, SCM is synonymous with integrated logistics systems that control the movement of goods from the suppliers to end customers without waste.
Integrated logistics systems seek to manage inventories through close relationships with suppliers and transportation, distribution, and delivery services. A goal is to replace inventory with frequent communication and sophisticated information systems to provide visibility and coordination. In this way, merchandise can be replenished quickly in small lot size and arrive where and when it is needed. Quick, frequent and accurate information transfer among members of the supply chain can counteract the distortion of information (known as the bullwhip effect) as it passes up the supply chain from the end customer.
A supply chain can reduce overall inventory while maximizing customer service by efficiently redistributing stock within the supply chain using effective postponement and speculation. Supply chain success should be measured in terms of supply chain profitability and not in terms of the profits at an individual stage. There is only one source of revenue, the customer. All flows of information, product or funds generate costs within the supply chain. Thus the appropriate management of these flows is a key to supply chain success. Effective supply chain management involves the management of supply chain assets and products.
The Supply Chain Stages
A supply chain involved a variety of stages. These supply chain stages includeSuppliers, Manufacturers, Distributors, Retailers and Customers or Consumers. Each stage in a supply chain is connected through the flow of products, information and funds. These flows often occur in both directions and may be managed by one of the stages or an intermediary.
SUPPLY CHAIN
SUPPLIERS MANUFACTURER DISTRIBUTORS RETAILERS CUSTOMERS / CONSUMERS
Suppliers. These entities provide the materials needed to create the product, whether they're raw materials or individual parts to a finished product. For example, Chipsmore cookies (Brand: Kraft) comes from a variety of suppliers that is Malayan Flour Mills Berhad manufacturewheat flour and icing sugar, Premium Fats SdnBhd manufacture the Butter and pastry margarine, Spicon Products SdnBhd manufacture baking powder, and etc where this cycle include packaging materials also.
Manufacturers. This stage of the supply chain entails bringing together all of the parts provided by suppliers to create the finished product. Apple would take each individual part from the suppliers and put them together to create a finished iPad for distribution.
Distributors. These entities both store and sell the finished product, creating a storefront through which consumers can buy a product. Locations like Tesco, Giant, Econsave and etc provide a physical location through which consumers can buy a cookies.
Retailer. A Retailer purchase goods or products in large quantities from manufacturers directly or through a Distributors and then sells smaller quantities to the customer or consumer for a profit.
Customers / Consumers . Without buyers to purchase products, the entire purpose of the supply chain is defeated. Consumers create demand for products and ultimately influence the quantity of products and the overall supply chain structure.
The Major Non-Financial factors that may affect Lulu's Supply Chain
Supply chain risks include the chance of disruptions and delays due to natural disaster, war, terrorism, labor disputes and poor supplier performance. The chance of forecasting errors and information systems breakdown are also threats to the supply chain. Risks associated with inventory include the rate of obsolescence, shrinkage and demand uncertainty as well as the number and financial strength of customers or consumers. There is always the chance that your intellectual property may be compromised by supply chain partners and that your productive capacity loses flexibility. Top Management of Lulu Hypermarket should have a clear understanding of the different factors that can influence supplyand demand. The management should be able to capitalise on increased demand and look for cost savings and opportunities provided by increased supply.
Failing to understand supply and demand will make it difficult to anticipate and manage supply shortages and may increase the negative impact of a reduction in demand. Supply can be negatively affected by factors totally outside of the control of organisations further down the supply chain. For example, a factory that supplies raw materials to a manufacturing plant is badly damaged in a fire and is unable to operate for two weeks. The manufacturing firm that relies totally on their supplier has no contingency plan in place and as a result, they have to close for two weeks. As an organization of retail store, you run out of products to sell, are unable to replenish your inventory and your sales are badly affected. This example highlights the risks of total reliance on a single supplier. Ideally, management should aim to source products from more than one supplier to reduce their risk, or alternatively, they should have an agreement with a backup supplier in Factors Affecting Supply and Demandcase of emergencies.
There are also factors that can negatively affect the demand for an organisations products and services. An example of this would be a downturn in economic conditions. Customers have less money to spend, resulting in them purchasing less and impacting on demand for products and services. As supply chains become more global, variable economic conditions continue to have a greater impact on the effective management of supply chains. It can often be difficult to address factors resulting in reduced demand, however, the management can use marketing, competitive pricing and product diversification to maximise the profit making potential during difficult times. Demand can be impacted by either independent or dependent factors. Independent demand is the demand for a primary product, for example a Cake Flour.
Dependant demand is the demand for a secondary product related to the primary product, for example icing sugar, flavour essence and etc. The demand for the secondary product is dependent on the demand for the primary product. During periods of increased demand, it is vital that management are able to work towards maximising the profit earning potential of their organisation. Demand may be increased due to favourable economic conditions, seasonal changes or emerging and popular trends. Positive changes in supply can be caused by new suppliers entering the market, beneficial environmental factors or even through changes in government policy. An increase in supply should provide managers with an opportunity to reduce costs through new agreements and seek opportunities with new suppliers.
The Gaining Of Competitive Advantage
Lulu Hypermarket should use a combination of factors including quality, price, customer service, product features and availability.The new nature of competition is driven bycritical factors, such as rapid shrinkage of product lifecyclesin which products areplaced and replaced on the market faster. High technology and apparel industriescouldbe evident examples of that shrinkage, where new products introduced are quicklyreplaced by new ones less than within six months. Anotherdriving factor is the growthof internetnetworks. Selling goods through via webspositively affectsale growth forcompanies because of the possibility to be connected directly to their end customers. E-business dramatically changed the way companies produce, sell, and distribute products and even the way they share information with their suppliers and partners.
Previously, companies considered information as confidential that need to be protectedinstead of being shared. The nature of competition has been shifted from company-based to supply-chain-based competition, which encouraged sharing information along a supply chain. Havingefficient information systems, companies have not to own all thepieces of a supply chain network, instead, they may consider working as a cooperativesupply chain that functions as a single entity. A supply chain that assures secure andsmooth flow of information can react faster to fulfill the customer's or consumer's needs and beadapted to the market changes. Coordination and information exchange betweenpartners within a supply chain is the key to stay competitive. Such change requires setof business processes including planning, ability to receive regular feedbacks, and usageof information technology.
Supply chain management (SCM) is undertaken to achieve four major objectives includingtime compression, waste reduction, unit cost reduction and flexible response.
Waste Reduction :- SCM strive for waste reduction at all levels within thesupply chain, through minimizing duplication by keeping inventories maintained andmanaged efficiently and seeking to achieve uniformity of operations and systems among supply chain cycle.
Another important objective of SCM is time compression oforder-to-delivery cycle time, since it helps in reducing inventories and therefore, allentities in the supply chain become able to operate in more efficient way.Thatalsoallowsa quick response whenever problems occur, and speeds up the cash flow andfinancial performance connected to the system.
The third objective of SCM is to develop flexible response to meet customer's needs in cost effective manners that may includeorder size, configuration, and product variety.
The fourth objective of SCM is reducing cost per unit to end users.
The competitive advantage has traditionally been gained through focusing on price and product performance attributes to conserve the market share of the current customer. However, competition is considered as a war of movement that relays on quick responding to market needs by creating superior competencies required to add a customer value and achieve cost efficiency and profitability. Competitive advantages are built up on five main dimensions. The first dimension is price / cost, which is the ability to compete with lowest possible prices. The second dimension is providing customers with appropriate product qualities . The third dimension is delivery dependability, which means providing the clients with their right products, at the right quantity, and on time.
The fourth dimension is product innovation,which could be seen as there introduction of product features to the market place. The fifth dimension is time to market, which is the time required to react. SCM efficiency and effectiveness are enhanced by three important drivers including powerful information systems. The most important driver is internet, which is regarded as essential for managing all types of integrated supply chain systems. The use of internet helped business marketers to achieve several benefits such as reducing customer support costs, minimizing channel inventory, and targeting new customers.The third driver is the SCM software applications that support managing the flow of information and material throughout the network. Logistics is the critical element in supply chain management.
The main task of logistics facilitates is managing material and information flows. This task is a key part of the overall task of SCM. SCM is concerned with managing the entire chain of processes from raw material supply to the end-customer. DISCUSSION AND ANALYSIS Since integrating supply chain management requires a comprehensive view through the business chains, driving success factors that could bring competitive advantages may be reflected by enormous ways. Besides, there are too many relevant models and tools that could be considered and make supply chain management very wide perspective in today's business. Therefore, our insight for this report is to show some success stories of business leaders who could manage to gain competitive advantage using effective supply chain management. Among global companies, we find the success stories of Giant Hypermarket is quite interesting to discuss in this report.
The main discussion is mainly built on the role of powerful information systems, internet technology and supply chain software as drivers for SCM to gain competitive advantages to achieve SCM goals including time compression, waste reduction, unit cost reduction, and flexible response. Giant is a local GCH Retail (Malaysia) Sdn Bhd (GCH Retail) which has a 22 per cent share of the country's modern retail trade market plans to add two satellite DCs and one fresh food DC at strategic locations this year, with estimated investment amounting to RM260 million. The chain currently comprises 128 Giant hypermarket and supermarkets throughout the country. For the record, GCH Retail is Malaysia's leading retailer and it owns the Giant hypermarkets, Cold Storage supermarkets and Guardian pharmaceutical retail businesses in Malaysia.
Even though their manufacturing system is similar with the other competitors, they could manage to surpass them by uniquely integrating SCM. They inspired many aspects of that benefiting from experience of Giant Hypermarket and manufacturer of Giant Brand goods and products. GHC Retail continuously dedicate innovation relevant to the overall process. The stores of GCH Retail are globally linked to headquarters, where employees can easily add the daily change of customer demand across countries. That plays a very significant role in keeping designers and trends trackers updated with which styles are more favourable from economic perspective. This kind of data transparency enables getting closer to the real customer needs and reduces the waste of efforts dedicated to styles that may not achieve significant sails in a certain area.
Furthermore, design-led procurement improves the responsiveness to the market by observing the drawn trends soon they can give helpful indications to what should be focused on in the near future. That also contributed in waste reduction, since stocks are constantly kept refreshed and updated. Once the order is left, there are two times weekly GHC Retail deliver their products in, and few products are available for more than month. GHC Retail could not be able to take the advantage of time compression until they adopt appropriate sourcing policy to their industry. The main policy that GHC Retail follow for sourcing is having a broad suppliers' base that offers the most featured selections of fabrics at very low prices. Additionally, they do not seem to be attracted to depend on certain groups of suppliers. On the other hand, more than 50% of the materials are purchased and manufacture locally.
There are one main competitive advantage drivers dedicated through supply chain management including information system, internet, and supply chain software. The main objective of supply chain management are time compression, waste reduction, unit cost reduction, and flexible response. The SCM strategies may gain competitive advantages in many different ways. The type of industry and the geographical distribution may affect the driving strategies of SCM. The success stories of GHC Retail reflect many different aspects of how supply chain can come up with competitive advantage. It's shows improvements built up within the supply chain. However, behind such success story, there are many more supply chain failures. That could be due to integrating in appropriate techniques, misestimating relevant customer value proposition, applying parts of supply chain management tools and leaving collateral parts, or any similar reasons.
The Advantages and Limitation of Centralized vs Decentralized Purchasing
Centralized Vs. Decentralized Purchasing
When we compare centralized vs. decentralized purchasing, both has many advantage and disadvantages as well. Main advantages and limitations are given below for more understanding.
Centralized Purchasing
In centralized purchasing, only one purchase department will be there among the companies. Let's say Pepsi companies, they may have lots of companies but will have only one purchase department to buy all the necessary materials for them. This department is headed by a purchase manager, who is responsible for all purchase procedures. In this all the materials are kept at one central store.
Decentralized Purchasing
Decentralized purchasing is exactly reverse to centralized purchasing. In decentralized purchasing, separate stores are situated in various departments. Individual departments or companies are responsible to make their own purchase according to their requirements. In this materials are kept at separate stores.
However, centralized purchase has many advantages while comparing to decentralized purchase system. Main advantages of centralized purchasing are given below: Advantages of Centralized Purchase
I. Materials can be purchased at cheap rate when buying in bulk quantities and also will get a good trade discount. Moreover bulk purchase always strengthens the bargaining power of the buyer.
II. Since once Purchase Manager who is a specialist in purchasing is buying the materials, quality of the materials can be maintained well.
III. Also it will enable the purchase of standardized items through standardized procedure.
IV. A full fledged store can be maintained under centralized purchase.
V. Since all the materials are stored under one store, transport cost can be reduced.
VI. The receiving of large supply through consolidated orders reduces the transport cost per unit.
VII. Centralized records are maintained.
VIII. The cost of order processing such as order placing, receiving, inspection, accounts etc are reduced substantially due to few orders of large quantities
IX. Capital investment in stock is reduced.
Limitations of Centralized Purchase
The centralized purchasing suffers from the following limitations: I. It involves high initial cost.
II. There may be delay in getting the material from the central store to the branches, because many formalities and approvals are to be complied with before issuance of any material.
III. It is possible that materials of wrong quality may be issued.
IV. There is a possibility that the centralized buying staff may not be expert in buying varied types of items.
Related Topics