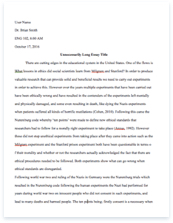 The whole doc is available only for registered users
A limited time offer! Get a custom sample essay written according to your requirements urgent 3h delivery guaranteed
Order Now
1. 'Many listed UK and US companies pursued shareholder value during the 1990s but nearly all failed to meet the post-tax target return on capital employed set by investors'. Discuss the causes of under-performance.
2. Using an extended example critically discuss the view that a 'sector matrix' gives a better strategic understanding of product markets than the concepts of 'product' or 'commodity' chains.
3. To what extent does a mature and cyclical product market drive corporate 'restructuring'? Use an example of your choice to discuss whether restructuring transforms market and financial performance.
4. During the 'new economy' period of the 1990s, old economy companies experienced increasing shareholder demands, which included rationing of investment funds. At the same time loss-making internet companies with no model for cost recovery enjoyed a funding bonanza. Discuss the implications of these situations for corporate strategy and performance. Use relevant examples to explain your answer.
Related Topics