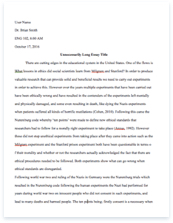 The whole doc is available only for registered users
A limited time offer! Get a custom sample essay written according to your requirements urgent 3h delivery guaranteed
Order Now
You must be surprised to received this PUTHU KAVITHAI. I am your secret KADHALAN and my name is ARUNACHELAM. Thought I am PADDIKATHAVAN .. I am also your KAAVALAN and you're my IDHAYA THAMARAI wouldn't you like to be my parents MARUMAGAL and make me the BAASHA of your life. I am AAYIARTHIL ORUVAN and I'll take you from MADRAS to PONDICHEEERI. You look like PUTHU VASANTHAM most of the time but resemble BATRAKALI from some angels.. ULLATHAI ALLITHA, I am THIRUDA THIRUDA. So don't say IDHAYATHAI THIRUDATHAE to me. Let's paint this KADHAL OVIYAM together. I'll give you my IDHAYAM as KADHAL PARISU . Your father is PANAKARAN and I am MAADI VEETU ELLAI , and he doesn't treat me as MANITHAN. I have all the PURUSHA LAKSHANAM.u know MY KADHAL ALIVATHILAI so i promise u, i will KAAKA KAAAKA u for ever. My love is true, that i will build u a TAJ MAHAL and a KOVIL . So give me a LEYSA LEYSA look for your approval of my love for you.
I will DUM DUM DUM you in the future i promise. Trust me I have alot of DHUM and DHILL .. Trust me i will make our kalyanam a DHOOL. I'll tie the MOONDRU MUDHICHI around you and than you'll tie me in your MUNDHANAI MUDHICHI. We'll get on the SUBHA MUHURTHAM and enjoy the SHANTHI MUHURTHAM and create a ALAVANDHAN or a KANMANI POONGA. For NOORAVATHU NAAL ceremony I'll buy you a Kadhal Parisu. I'll promise that I'm not one of those BOYS who WHISTLE at figures. HEY, NEE ROMBA ALLAGA IRRUKURA and i could say more about u but that's not important right now. My heart ALAI PAYUTHEY for you. I will only be ur KADHAL KIRRUKAN .. Ippa naan KADHAL KONDAEN only on you. The RHYTHM of my heart beats only for you. I think KADHAL VIRUS has affected me. Plz accept this YOUTH love. I am ready to save u from any THIRUMALAI. [pic]Unn ragasiyamana MANMATHA RASA
ARUNAACHALAM. …Waiting for my SAKARAI NILAVU reply….
So Prema replies to this letter………..
I am prema and I had received you KADHAL KAVITHAI three months before, sorry for delay. Well……. although you want to be secret KADHALAN but I can't be yours. You know father is PANAKARAN. Not only that, he is a V.I.P too. I am his only PASAMALAR and he's my AANBULLA APPA . Please don't think this a KADHAL DESAM to build your KADHAL KOTTAI. For me KAADHALIKA NERAMILAI. I know you say KAALAMELAM KADHAL VAALGA to me, but LOVE TODAY can't be believed. At starting point NEE PAATHI NAAN PAATHI and [pic]finally NEE YARO NAAN YARO. So, just forget all your MINSARA KANAVU. But there is good news for you. As your wish I am really going to be your parents MARUMAGAL. Yes, I love your brother PADAIYAPPA . He had promised me and even asked me if KALYANAM THAN KATTIKITU ODDIPOLAMA . I am going to be your THAMBI PONDATI.
PADDAIYAPPA is your CHINNA THAMBI right? He is a great GENTLEMEN and a true INDIAN that I never seen before. There is no MUTTRU PULLI for our love and no ANJANEYA can destroy it. Therefore I can't be your KANAVU KANNI and because of me you don't be DEVADAAS. Finally make your life as KUSHI as you can and just for you FREINDSHIP ENBADHU FULL SAFETY LOVE'ILL EHDU GUARANTEE . And remember you will always have my MUDHAL MARIYAADAI. Ennaku ONDRA IRENDA ASAIGAL en PADAIYAPPA ku solla. Sorry, SNEHIDANAE unkaluku KADHAL SUGAMANATHU illai.
Related Topics