Importance of National Identity in Singapore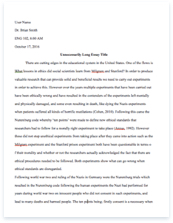 The whole doc is available only for registered users
A limited time offer! Get a custom sample essay written according to your requirements urgent 3h delivery guaranteed
Order Now
Singapore's possession of a National Identity has long sparked nationwide discussion and is still one of the most widely debated about topics in Singapore. National identity is the sense of belonging and cohesive whole in a nation. While the importance of a national identity can be restricted since Singapore comprises a large percentage of immigrants, a national identity gives Singaporeans a sense of rootedness, preserves unique national culture and maintains social cohesion. Thus, it is important for Singapore to possess a national identity.
Singapore needs a national identity because it gives Singaporeans a sense of rootedness. Lacking a national identity makes it harder for Singaporeans to grasp the idea of a sense of rootedness in Singapore. They may struggle to identify themselves as Singaporeans. A national identity helps Singaporeans recognize what truly makes them a Singaporean, strengthening their sense of belonging. 'Kiasu-ism' aka the fear of losing, and the love for foods of different cultures, have long been embraced as national traits. It is a trait deeply ingrained in all Singaporeans that differentiates a Singaporean from a foreigner.
Since 'kiasu' mindsets exist in most Singaporeans, Singaporeans can identify themselves as part of a community of likeminded individuals. It is, but human instinct to feel a sense of belonging in a tribe of individuals with the same thinking and mannerisms. In this case, that tribe is Singapore. Establishing a common national identity defines the traits that a Singaporean has and sends the signal that each Singaporean has a definite place in the heart of Singapore, a place that they truly belong to and have the right to call their own.
Singapore needs a national identity to preserve unique national culture. Singapore's culture stems from the national identity and can only be preserved if national identity is well defined and established. To develop and conserve culture, a strong national identity is crucial to act as a base that ensures the culture is stays true to the nation's roots. While Singapore is a well-recognised global city, it also needs to continue to preserve Singapore's own unique culture through national identity.
In an increasingly globalised world, Singapore's culture is increasingly vulnerable to losing out to the 'global culture.' 'Singlish', Singapore's very own unique language, was developed centuries ago by our ancestors and is still widely used till this day. Singapore's love for food and famous historical folklores on how Singapore was founded by Sang Nila Utama are still a part and parcel of the Singaporean culture. They all add up to give a unique culture that is worth being preserved. A national identity is the cornerstone to protect and conserve Singapore's unique culture. With a national identity to call our own, Singapore's culture that took centuries to develop and grow, can flourish and continue to be preserved in the years to come.
However, Singapore may not need a national identity because it is too culturally diluted to be united by a national identity. Singapore may not need a national identity due to widespread dilution of culture by influx of immigrants. According to the Singapore Department of Statistics, Singaporeans only made up 62% of the population in 2012, compared to 91% in 2000. This reflects a growing proportion of immigrants of various races, entering an already burgeoning melting pot. With such a great influx, a national identity may not be needed since it is unable to unite Singapore as an entire nation.
On the other hand, National identity is all the more needed in a nation as multicultural as Singapore, to maintain social cohesion and peace. While a national identity may not be able to unite every single one of the 5.4 million people living in Singapore, it serves as a bond that bridges the gaps between all the social groups, allows them to put aside their differences to maintain social cohesion. Since Singapore comprises so many different races and religions, a national identity needs to be forged to ease social tensions and eradicate potential social conflicts.
For instance, in 2011, former Young People's Action Party (YP) member Jason Neo sparked outrage amongst the Malay community after he posted a photo of Muslim children in a school bus and labelled them as 'young terrorist trainees'. Such remarks can spark racial conflicts and unrest. A national identity can minimise such unrest by uniting the nation and teaching Singaporeans to see Singapore as one whole nation instead of different racial groups. Once Singaporeans, like Jason Neo, learn to look past their racial differences, social tensions can be dissolved. Hence a national identity is important to unite a nation by easing social friction.
Singapore has had less than 50 years to distil a set of true Singaporeans values from a growing melting pot of various cultures and histories. Despite that, Singapore needs a national identity to give Singaporeans a sense of belonging, preserve national culture as well as unite the nation and ease social tensions. Hence a national identity is important to Singapore's future growth and should be carefully nurtured in the years to come. No matter how arduous it may be to refine and develop Singapore's national identity, it is a definitely a journey worth taking.
Related Topics