Impact of Text Messages on Language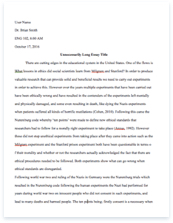 The whole doc is available only for registered users
A limited time offer! Get a custom sample essay written according to your requirements urgent 3h delivery guaranteed
Order Now
Text messages are known to be a hybrid version of the e-mail. Nowadays they are a convenient medium, though it has completely changed the ways of interaction and communication. People are able to send text message no matter where they are and, actually, at any time. However, the effect of the text message is on the language is rather contradictive: educationalists oppose it strongly, whereas other approve. John Southerland (2002) says, for example, that people, especially teenagers, "are therefore being introduced to a medium that encourages them to explore and play about with the use of our language at a time when they are still learning about correct punctuation, grammar, and the overall structure of their syntax". Therefore, text messages are certainly provide negative impact on language development, because they will have distorted perception of native language. Text messages thus masks dyslexia and stimulate mental laziness which surely leads to poor spelling. Thus text messages increase illiterate rates. Moreover, electronic text messages will push literate culture into gradual becoming oral(Southerland 2002).
It is necessary to outline that text message don't follow any grammatical rules. For example, when a person writes a message, he ignores everything that has been learnt about the correct English grammar. Consequently, the more often person ignores, the quicker he forgets the laws. Educationalists say that the languages skills are nowadays significantly disintegrating meaning that text messages promote illiteracy. Furthermore, text message motivates simplifications, acronyms and abbreviation of the English language(Baron 2002).
However, some think that text messages encourage teenagers to be playful and imaginative with language using. It means that hey learn how to manipulate phonemic and onomatopoeic words to save on space. Nevertheless, majority agrees that text messages lead to: poor grammar and spelling, incorrect usage of words, misperception of native words, increased usage of abbreviations and acronyms(Text Messaging 2003).
References
 "Text Messaging". Annova News, January 15, 2003, http://www.indbazaar.com/netguide/display.asp?artid=343&catid=2
Baron, M. 2000. Alphabet to Email. London: Routledge.
Sutherland, John. 2002. Cn u txt? The Guardian, 2, (3): 17.
Related Topics