Howard Zinn Argumentative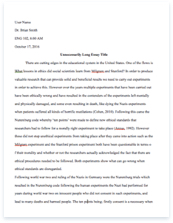 The whole doc is available only for registered users
Pages: 4
Word count: 859
Category: Politics
A limited time offer! Get a custom sample essay written according to your requirements urgent 3h delivery guaranteed
Order Now
People say some things should go left unsaid when it comes to political or religious views, however, Howard Zinn take his political opinions to an extreme in his textbook. If Howard Zinn was to be placed in a room with conservative Republicans, nothing good would come from it. Howard Zinn has extremely liberal views, and these views could get a class of high school students stirring and arguing against each other easily based on their own political opinions. I find that in learning about the history of the United States, Howard Zinn's textbook is too biased for a student to fully understand what they are actually learning, which is history. When it comes to the subject, Howard Zinn's personal opinion should be irrelevant to what the teacher is trying to teach and what the students are trying to learn. Howard Zinn's textbook is too biased to be used in a high school class room. Howard Zinn has created a textbook that could spark controversy with almost anyone. When taking a class of the history of the United States, and learning how the government has been set up over the years, it is very important to receive an unbiased fact based opinion always. Everyone is entitled to their opinion, and technically no one can have the wrong opinion, but someone else's opinions should never be forced upon anyone, and in Howard Zinn's textbook, he inputs his own opinion into many of the subjects where it is unnecessary.
High school students are very impressionable, and when a book like this is imposed upon them, they may not have a chance to develop their own thoughts on the subjects. As a student, people are still deciding and changing their beliefs every day. Students have yet to decide whether they will fall to the left or the right wing in their political views. It is important for students to hear other people's opinions and know the facts, but by writing a textbook, Howard Zinn became a teacher, and a teacher is supposed to deliver a factual, unbiased opinion to his or her students in order for them to learn the facts and come up with their own opinions.
Even though Howard Zinn is a free American and has the right to criticize and condone whatever or whoever he wants, in a textbook is not the place to do it. An example of this would be Zinn's anti-war opinions. His famous quote is "There is no flag large enough to cover the shame of killing innocent people." Although many people may agree with this statement of no war, to a man who is risking his life in the military, this quote is offensive and unappreciative. Howard Zinn joined Boston University's Government Department in 1964 and remained a professor of political science there for the rest of his career. He was well known in New Left circles for his opposition to United States military involvement in Vietnam. In his book Vietnam: The Logic of Withdrawal, he made a powerful case for reversing the Lyndon Johnson administration's policy of escalation. Zinn has every right to disagree with American military policies, but it is disrespectful to want the soldiers to feel shame for doing their job. Zinn has many other famous quotes about the military.
He believes that "fighting a war on terror is impossible when war is an act of terror itself." Saying war is an act on terror could be considered as calling all the American troops fighting in the war for our country terrorist. Quite frankly, most of Howard Zinn's quotes are ignorant. He doesn't take into consideration both sides of the argument he is making since a majority of Americans respect these soldiers risking their lives. Howard Zinn has a right to freedom of speech but a textbook coming from a man that is so outspoken should not be used in a classroom. Critics have called the New Left historians' work as deficient because radical scholars did not produce a full theory of American history, Zinn wanted to prove them wrong. Zinn's A People's History of the United States, surveyed all of American history from the point of view of the working classes and minority groups. He documented the history of race, sex, and class, the history of civil disobedience, how hopes for a more equal society had been frustrated, and how a small, upper-class had retained its hold on power and wealth.
"Zinn admits his bias candidly," stated reviewer Luther Spoehr in Saturday Review "insisting that we need some counter force to avoid being crushed into submission." In 1984, the book was abridged and updated and republished as The Twentieth Century: A People's History. Howard Zinn's opinion is just too outspoken to be taught in a high school classroom. A high school student is still developing their ideas and opinions on American government and history. Forcing a textbook like this onto a student is not right, because it does not allow the student to form their own opinion. Howard Zinn's textbook is too extreme and is not an appropriate teaching tool to be used in a classroom.
Related Topics