How Fear Affects Personal Behavioral Development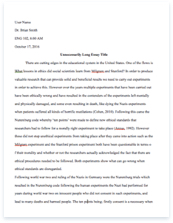 The whole doc is available only for registered users
A limited time offer! Get a custom sample essay written according to your requirements urgent 3h delivery guaranteed
Order Now
Introduction
            Fear is mostly noted by human individuals as something that is obviously negative that actually hinders a person from doing the things that he is further expected to do.  Undeniably though, fear itself also serves as a major protection for people who believe in the fact that fear is a part of human intuition that identifies what is wrong and what is right. How id this true? According to the author of the book "The Gift of Fear", fear is an innate matter in humans that actually tells them the differences of what is rightfully measured as safe against that one that is positively noted as unprotected.
            With regards this particular fact, it should also be considered that each individual in the society today has their own fears in life. They are thus called personal fear. Personal fear is usually identified as something that is causing an individual to feel scared of something. This type of fear is influenced by several events that happen personally to individuals thus affecting their being as people wanting to do more with their lives. Undoubtedly, some of these fears stand as either positive or negative sources of inner force to the individuals dealing with it. Psychologists however note that personal fear should be well treated by individuals feeling them for the sake of receiving more positive results from their existence.
            The author further points out that fear is part of what is typically called intuition and that when it comes to the potential for violence intuition and fear should be trusted. In this book, it is also pointed out that intuition, fear, and other signals that something is wrong, are in fact, cognitive processes. These cognitive processes serve the purpose of protecting people when they are faced with the different elements of the society that brings about danger. De Becker (2005) discusses how the reader can use intuition and fear as well as a good deal of common sense to predict with a reasonable percentage of accuracy whether or not a situation is going to turn violent, or not.
            De Becker (2005) emphasizes that violent criminals are not typically, noticeably different from other people. He states, "Now by virtue of the fact that you could conceive it, rest assured it has likely been done to someone, because everything that can be done by a human being to another human being has been done. Acts of extraordinary horror and violence happen, and we cannot learn why they happen by looking at rare behavior as if it is something outside ourselves." (47) This statement indicates to the reader that human's, even those who are not sociopaths can commit horrendous acts of violence, and that anyone can become violent given the opportunity and poor decision making abilities.
            There are many behaviors that indicate that a person is about to attack another person violently. De Becker (2005) states that these behaviors include the use of forced teaming, which is used to make it appear as if a potential attacker is having the same problem as the victim. De Becker (2005) states, that a potential attacker will also use charm and niceness, give too much information about personal situations, typecasting (assuming things about you to make you argumentative), unsolicited offers of assistance and promise making, and ignoring it when a victim says no. The author feels that although the presence of only one or two of these behaviors may not indicate that a person will attack someone, the presence of more than two is a fair predictor that an attack will happen. De Becker (2005) feels that we should all be cautious around strangers. The level of the violence in the world only makes it so that strangers are much less trustworthy than they used to be, and people should trust their instincts.
            De Becker (2005) offers practical advice, not just for the celebrities and politicians that he acts as a consultant for, but for everyone on a daily basis. De Becker's (2005) is wise when he says on page 24 that people should trust their intuition because intuition is one of the few things that can be a strong indicator of danger. Dangerous situations can easily arise when people fail to listen to their intuition and what their own senses tell them.
            This book tells the reader that people can never take threats to seriously. People who fail to take threats seriously in many cases have ended up being attacked, or injured in episodes of workplace violence, or school violence such as the workplace shootings committed at an Oklahoma post office by Pat Sherrill (148), or the school shootings at Columbine High School in Colorado.
            Violence is everywhere, and De Becker (2005) points out that violence can attack even in the most private settings such as, within the premises of one's own home.  The family home is often one of the most deadly locations when it comes to experiencing violent attacks, and domestically violent men and women appear even more innocuous than other people that are likely to commit acts of violence. De Becker (2005) points out the signs that a person is likely to become domestically violent on page 183, and he states that people who are likely to become domestically violent will have a demonstrated history of violence in the past.
            From the reading that has been made upon the book of De Becker, it could be observed that fear is indeed an element of importance that needs to e carried through with much careful measures. One must use its positivity in ones life to the fullest to protect one's self from all the impending threats that are present in the society today. Undeniably, being able to view fear as a matter of protection shall be the key for everyone to attend to the need of being secure at the best possible way available so as to protect one's self from violence and the resulting ends that it posts for its victims.
References
De Becker, Gavin. "The gift of fear: And other survival signals that protect us from violence".
Delta Books, 2005, 372.
Related Topics