Hillary Rodham vs Michelle Obama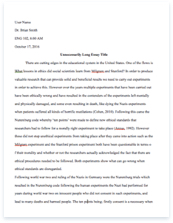 The whole doc is available only for registered users
A limited time offer! Get a custom sample essay written according to your requirements urgent 3h delivery guaranteed
Order Now
Many people usually spend the majority their time comparing the past and present presidents against each other. They always talk about the things the presidents have accomplished leaving behind a great legacy, but they never consider the great women behind the man. Hillary Rodham Clinton and Michelle LaVaughn Robinson Obama are both very different accomplished First Ladies.
Both women had different college career paths. Hillary first attracted national attention in 1969 for her remarks as the first student commencement speaker at Wellesley College. She graduated with a Bachelor of Arts in 1969 with departmental honors in political science. She embarked on a career in law after receiving her Juris Doctor (J.D.) from Yale Law School in 1973. Michelle challenged the teaching methodology for French because she felt that it should be more conversational. "She attended Princeton University, graduating cum laude in 1985, and went on to earn a law degree from Harvard Law School in 1988" (Bio.True Story, 2013). She majored in sociology, minored in African American studies, and earned her (J.D.) degree from Harvard Law School in 1988 where she took part in demonstrations demanding more minority students and professors.
Hillary and Michelle have different professional careers. During Hillary's postgraduate study, "Rodham served as staff attorney for Edelman's newly founded Children's Defense Fund in Cambridge, Massachusetts" (Zoominfo, 2013). She also served as a consultant to the Carnegie Council on Children. In 1974, Hillary was a member of the impeachment inquiry staff in Washington, D.C., advising the House Committee on the Judiciary during the Watergate scandal. Under the guidance of Chief Counsel John Doar and senior member Bernard Nussbaum, Hillary helped research procedures of impeachment and the historical grounds and standards for impeachment. The committee's work culminated in the resignation of President Richard Nixon in August 1974. Michelle served as an associate at the Chicago office of the law firm Sidley Austin. At the firm, she worked on marketing and intellectual property. In 1991, she held public sector positions in the Chicago city government as an Assistant to the Mayor and as Assistant Commissioner of Planning and Development. In 1993, she became Executive Director for the Chicago office of Public Allies, a non-profit organization encouraging young people to work on social issues in nonprofit groups and government agencies.
She worked there nearly four years and set fundraising records for the organization that still stood 12 years after she left. Hillary and Michelle both have contributed differently to the nation as First Lady. In January 1993, Hillary Clinton headed a Task Force on National Health Care Reform known as the Clinton health care plan, a proposal that required employers to provide health coverage to their employees through individual health maintenance organizations. Hillary supported the passage of the State Children's Health Insurance Program in 1997, and promoted nationwide immunization against childhood illnesses and encouraged older women to seek a mammogram to detect breast cancer, with coverage provided by Medicare. Hillary inspired various medical improvements throughout all areas of medical care and treatment. Michelle supported the economic stimulus bill in visits to the United States Department of Housing and Urban Development and United States Department of Education. Michelle became an advocate on behalf of military families, helping working women balance career and family, encouraging national service, and promoting the arts and arts education. January, 2010, Michelle undertook her first lead role in an administration-wide initiative, which she named "Let's Move!," to make progress in reversing the 21st century trend of childhood obesity.
Many people in today's society do not see the women who stand behind the man and what involvement they have in shaping our nation. Both Hillary and Michelle are alike in some ways but actually are very different. Hillary is regarded as the most openly empowered presidential wife in American history, next to Eleanor Roosevelt. Michelle is compared to Jacqueline Kennedy due to her sense of style.
References
Obama, Michelle. (2013). The Biography Channel website. Retrieved from http://www.biography.com/people/michelle-obama-307592. Rodham, Hillary. (2013). Zoom info. Retrieved from
http://www.zoominfo.com/#!search/profile/person?personId=1362472618&targetid=profile
Related Topics