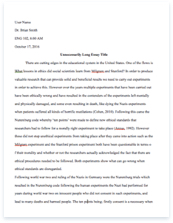 The whole doc is available only for registered users
Pages: 3
Word count: 511
Category: Love
A limited time offer! Get a custom sample essay written according to your requirements urgent 3h delivery guaranteed
Order Now
A boy & a girl met each other one day. They became friends & then slowly best friends. The girl fell in love with the boy but she was unable to express her feelings for him. "Hey! I'm getting married. Please do come in my wedding. As you are my best friend I'm giving the first card to you" said the boy to the girl one day. The girl was heart broken but still she hid her feelings for him & smilingly congratulated him.
Slowly-slowly she started avoiding him but, one day the boy called the girl in a beautiful garden to talk to her as he started thinking about the girl because her absence made him fall in love with her. After sometime the girl came to meet him, dressed like a beautiful fairy has come from heaven to earth.
They both sat on a bench in the garden. "How are you ?" asked the boy to the girl. "I'm good. What about you ? & how is your fiancé ?" He answered – "can I be good any day without you ? I mean I miss u a lot buddy & my fiancé is busy with her carrier not even a single day she gives me a ring & she's not at all interested in my activities & likes. I don't know how will I spend my whole life with her ?" She gave a fake smile & said – "it was you to choose her. Why can't men understand anything?" She was willing to cry but she controlled her tears meantime the boy understood what her best friend wanted to say. But till then the girl kissed on his forehead & said – "goodbye preetam, take care."
The boy felt alone for his entire life, he said to himself – "if for the whole life I'm alone without preeti I'll die. I should stop her." But in the meantime preeti crossed the road & was going to sit in her car when preetam phone called her & said – "hey stop future Mrs. Preeti Preetam Mazumdar. Please don't go I'll die without you." Preeti was overwhelmed she went to cross the road but when she came in the middle of the road, a speedy truck from the wrong side of the same road hit her very badly & she died on the spot. From the other side of the road preetam came running towards preeti's body. He tightly hugged her body & started crying in the shock of loosing her. He started cursing himself for not expressing his feelings earlier.
He really loved Preeti very much & now she & her memories were the only two precious things with which Preetam wanted to live with but unfortunately he lost her for his entire live for being late in expressing his HIDDEN LOVE for her. He remained unmarried livelong having only preeti's memories.
Moral :- Time is money so don't be late to express your feelings or tell anything important to anyone.
Related Topics