Herbal Medicine vs Modern Medicine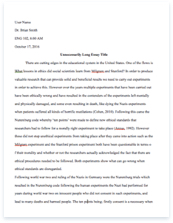 The whole doc is available only for registered users
A limited time offer! Get a custom sample essay written according to your requirements urgent 3h delivery guaranteed
Order Now
Imagine a time long, long ago before physicians, surgeons, and over the counter drugs were available. Times when we were sick and didn't have an ambulance just one call away to take us to the hospital. Can you not imagine? Does it sound impossible? Well, Before the 1800s, our options were limited to how we cured diseases, body pains or anything dealing with our health. For most of human history, the only medicines available were those that people could manufacture from plants, considered as herbal medicine. Nowadays, we have doctors and other healthcare professionals to treat people with surgery, prescribe medicine and variety forms of therapy and radiation known as modern medicine. Although both herbal and modern medicine offers recovery and cures sicknesses, herbal medicine gives us a healthier and natural approach.
Today, many people look forward to seeing a physician to get treated or depends on drugs to help the feel at ease. There are many different doctors who focus, research, does lab experiments and trials on the body. Specialists can cure the body through a process of surgery or prescribe patients with prescriptions to take. Modern medicine focuses on the main problem effecting a main area of the body. For example, a cardiologist focuses on the heart. Whereas, a neurologist would focus on the brain. For those who intake medicine pills, doesn't necessarily have to receive them from a doctor. With that being said, these surgeries can be expensive, in result, we turn to over the counter drugs. Over the counter drugs have been a majority of our go to medicines whenever we come down with any sort of body pain. After taking these, we would typically feel the medicine kicking in with direct and fast results.
However, with the use of alternative medicine, there's different approaches to cure these body pains, headaches or lack of sleep issues. Before factories produced medicines, people relied on natural remedies. There are many different approaches regarding alternative medicine such as aromatherapy, massages, meditation, Reiki, essential oils and more. These are safer and harmful ways to cure and prevent diseases, bacteria or illness to the body. These alternatives promote a balancing reaction in the body, improving its ability to overcome stress and fatigue that typically contributes to diseases. Not only does herbal medicine help cure some issues within the body but it also prevents other issues by curing the mind, body and soul.
Times when we are overthinking, can't sleep, and begin to have headaches the average person would turn to pills. They can be caused by symptoms of the flu, being stressed or lack of rest. We would typically buy ibuprofen to quickly relieve the pain, but this alone has its risks. A pill that's supposed to cure you, has its own side effects that are risky. Common side effects such as nausea, dizziness, headache, allergic rashes, gastrointestinal distressed. Whereas natural remedies can respond to headaches in a more natural way with no side effects. A plant named Calamus, acts directly on the nervous system to hep ease headaches and promote a refreshed, renewed feeling. As well as curing the immune system, we would head to the doctors to take shots. However, there are different ways for immune support. A healthy diet, exercise, quality sleep, good hygiene and managing stress levels can ensure that your immune system is ready to fight diseases. Unlike a shot, that can possibly lead to other effects in the body, we can use essential oils to balance ourselves out.
A majority of people aren't aware that we have many healing practices rooted in the wisdom of nature and the human body to draw on. If we focused more on self-care and going about healing our bodies in a more natural way, then we can prevent many diseases and bacteria. Although both herbal medicines and modern medicine cure our bodies, modern medicine simply cures that one particular problem. A majority of the time, something new is affecting the body most likely because of the treatment or surgery that was done. Whether you are suffering from a throbbing headache, sore muscles, fatigue or another painful irritating condition, it is likely that an effective natural remedy exists. Rapid relief and steady improvement are most likely to happen by targeting the cause of a problem rather than just addressing the symptoms with a drug or surgery.
Related Topics