Health Care Reform Project, Part I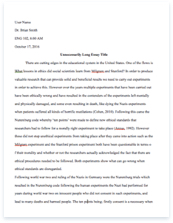 The whole doc is available only for registered users
A limited time offer! Get a custom sample essay written according to your requirements urgent 3h delivery guaranteed
Order Now
A current health care economic issue in the United States is the prescription drugs many patients must obtain because of the doctor's orders to help with their health condition. In the United States, there are many individuals needing to consume their prescription drugs on daily basis. Although, these prescriptions are prescribed by their doctors many insurance companies did not have coverage for prescriptions drugs. However, the problem of not receiving coverage for prescription changes with the Health Care Reform Act. In this act prescription drug coverage will be included with the health plans available for the public. "The expansion of prescription drug coverage does not mean that every medication is covered nor does it mean that drug out-of-pocket costs will remain identical to the pre-reform health plan market" (Coleman, 2014). The consumer must understand the deductible and annual out-of-pocket cost limit of this coverage under the Health Care Reform Act.
To afford health care includes prescriptions and any other accrued medical bills. Individuals of working age suffer the most especially those without prescription drug coverage. The people without coverage had to pay almost double the amount of money of someone with coverage just to purchase the prescription drug. Some people had to cut other expenses just to afford their medications. In addition to the difficulties Americans face with prescription drugs, some have even taken drastic measures just to reduce or eliminate medical expenses. For example, individuals are skipping doctor appointments, declining further testing, failing to fill prescriptions, and cutting pills in half in order to maintain (Consumer Report National Research Center, 2012). This problem has been increasing drastically throughout the years and in some cases the patients will fail to follow their medical treatment because they do not take the medication prescribed by their doctors. Prescription Drug Articles
The Economics of Prescription Drug Price, Government Intervention and the Importation of Drugs from Canada
In our economic society today, prescription drugs have proven its worthiness. The United States collaborated with the Canadian government resulted in the creation of prescription drug interventions (Openshaw, 2005). The United States and most countries focus has been the high prices for prescription medications. The US alone began implementing a price cap for the expensive prescription drugs while importing and re-importing prescription drugs out of Canada (Openshaw, 2005). To maintain an understanding of the current role of the government in the health care prescription drug market, every merchandise re-imported out of Canada are thoroughly examined.
Providing medical resources in a fair market is the goal for economic structure. The US achieved this by commerce facilitations, government interference in many medical system aspects. Example are provisions of care, education grants and loans, regulation of pharmaceuticals and all medical devices, subsidization of health care facilities and financing (Openshaw, 2005). There were political debates enacted the government to spend $718 billion in Medicaid and Medicare. Medical and prescription drug resources averaged out to $2,449 for every person in the United States since 2002 (Openshaw, 2005). Narcotic Pain Pills to Face Tougher Regulations
The Federal government is trying to pass a bill on which will put some hard restrictions on narcotic medication (Leinwand, 2014). Some of the most popular narcotic pain pills such as hydrocodone and Vicodin are set to place for this change to come early as mid-October of this year. The Drug Enforcement Administration has been following up on these prescription drugs for years. These main two drugs are overprescribed by physician and also other health care professionals and not only this drug is overprescribed it also has become a hot item in the black market. Since the drugs are so powerful a lot of people want to buy them and take them to get high. Under the new rules for these drugs a doctor will only prescribe a 30-day supply and only up to five refills per patient and the patient will have to visit the doctor every three months if they need a new prescription. Also, for the manufacturers and pharmacies they will now have to keep extensive records, and they will also be in on higher security. Prescription Drug Abuse Up Among U.S. Teens: Survey
Peer pressure, the ability to learn and keep up, and popularity was once the issues amongst teens. The ability to keep up with the other kids was once the main issue pondered parent's minds. Some parents even wanted to make sure their child was up on the latest fashions and trends that were now cycling across the world. After reading this article, those are the least of a parent's worries. Parents should now be more focus on prescription drugs and the effects that they can have a young person's body and development into adulthood. The United States appears to be in the throes of a prescription drug abuse crisis among teens, with a new survey showing that 24 percent of high school students — more than 5 million kids — have abused these medications (Mozes, 2013). This article identified that children who are taking Ritalin or Adderall are not even diagnosed with having ADHD. Some kids even had the thought of thinking that prescription drugs were less dangerous than taking street drugs. These prescription drugs will have a long term effect and possible irreversible. The goal is to advise the children of the dangers and help control the situation.
References
Coleman, K. (2014). Drug Coverage & the Affordable Care Act. Retrieved from http://www.healthpocket.com/healthcare-research/infostat/prescription-drug-coverage-and-affordable-care-act#.VF-MG88tAiQ Consumer Report National Research Center. (2012). Sluggish Economy Forces Americans to Cut Corners to Pay for Medications. Retrieved from www.consumerreports.org on November 8, 2014. Leinwand, D., L. (2014). Narcotic pain pills to face tougher regulations. Retrieved from http://www.usatoday.com/story/news/nation/2014/08/21/us-restricts-hydrocodone-painkillers/14387867/ Mozes, A. (2013). Prescription Drug Abuse Up Among U.S. Teens: Survey. Retrieved from http://health.usnews.com/health-news/news/articles/2013/04/23/prescription-drug-abuse-up-among-us-teens-survey Openshaw, M. (2005). The Economics of Prescription Drug Price, Government Intervention and the Importation of Drugs from Canada. Nursing Economic, 23(6), 307-311.
Related Topics