Harley Davidson Argumentative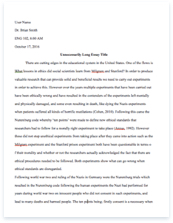 The whole doc is available only for registered users
A limited time offer! Get a custom sample essay written according to your requirements urgent 3h delivery guaranteed
Order Now
The Davidson brothers, William D., William S., Walter and Arthur founded Harley Davidson, Inc. in 1903. In the first year, only three motor cycles were produced. In 1904 production increased to eight motorcycles. Company present office is located at Juneau Avenue in Milwaukee, USA. In 1907 the company was incorporated.
In 1965, Harley-Davidson ended family ownership with a public stock offering and then in 1969, merged with American Machine and Foundry Company (AMF). In 1981, 13 members of the Harley-Davidson management team purchased the company from AMF through a leveraged buy-out. In the early 1980s, Japanese competitors' heavyweight motorcycles created a real threat for the Harley-Davidson organization. The heavy Japanese imports to the U.S. were stopped by President Reagan's increase of imports tariff. By 1986, Harley-Davidson regained the top spot in the U.S. heavyweight motorcycle market.
Today Harley-Davidson operates in domestic and international markets. The U.S. competitors' current production and sales volumes are much lower than Harley-Davidson and do not hold a significant market share. The company's major competitors: Honda, Suzuki, Kawasaki, and Yamaha are based outside the United States. Competitor's financial and marketing resources for the international marketplace are substantially greater than those of Harley-Davidson. They also have larger worldwide revenue and are more diversified than Harley-Davidson.
Harley-Davidson products include Heavyweight Street, custom, touring and sport motorcycles, as well as motorcycle parts, accessories, apparel, and general merchandise. Harley-Davidson's two main business segments are Motorcycles/ Related Products, and Financial services. With the purpose to expand its international market, the company acquired the Buell Motorcycle Company in 2000. Buell markets and distributes Harley-Davidson products through independent dealerships in Italy. The company's financial services unit (HDFS) provides wholesale and retail financing and insurance programs to Harley-Davidson dealers and customers.
STRAGETY
Differentiation Strategy
Due to heavy competition Harley Davidson has to adopt a focused differentiation strategy to targets a segment or limited number of segments in the market with a unique product, or service features, which persuades customers that it is superior to competitor's offerings.
Prior to the management buyout in 1981, Harley was plague by quality issues, which tarnished the brand image and resulted in the company losing its position as market leader in the heavy weight motorcycle market. Post buy our, the management of Harley implemented a continuous improvement process, which increased quality dramatically, while at the same time reducing costs.
Another diversification strategy that proved to be very successful for Harley Davidson was the licensing of the Harley Davidson brand name for use on a clothing range, to be sold exclusively through the Harley dealerships. This strategy has also worked very well for Harley. It was enabled Harley Davidson to leverage their hugely successful brand and reach consumers who previously would never be thought of as consumers.
Growth Strategy
Growth strategy model provides some useful insights into the various growth strategies employed by Harley-Davidson over time, Harley-Davidson adopted a market penetration strategy that was centered on its core and somewhat narrow, range of heavy weight motorcycles. The market for this range of Harley's product had reached maturity and sales were declining
Vertical Strategy
Harley Davidson follows vertical strategy, because they manufacture their own products and market them by setting their own dealerships, thus saving lot of overhead costs and shipping.
CURRENT BUSINESS SITUATION
Current Business situation is that the company has to improve quality, to target aggressively so as to get more business from baby boomers, as the old is fading away which was generally their repeated customers Other thing is that they have to capture international market. The company is running smoothly but profits are low not.
The key personal of this company are as follows
Board of Directors: Harley-Davidson
Barry K Allen. President, Allen Enterprise, LLC
Richard I Beattle, Chairman of the Executive Committee, Simpson, Thatcher & Bartlett
Jeffery L Bleustein, Chairman and CEO, Harley-Davidson, Inc
Richard J. Hermon-Taylor, President, BioScience International, Inc.
Donald A James, Vice Chairman and CEO, Fred Deeley Imports, Inc.
Richard G. LeFauve, President, GM University, Senior Vice President, General Motors Corp, retired.
Sara L. Levison, Chair Mom and CEO, Club Mom, Inc.
James A. Norling, Executive Vice President, Motorola, Inc; President, Personal Communica-tion
Retired.
Richard F, Teerlink, Former Chairman and CEO, Harley-Davidson, Inc. retired
FINANCIAL STATEMENTS AND RATIOS
The financial statements disclose information about company's credit policy, inventory valuation, revenue recognition, deprecation method calculations. Also ratio shows company strength and weakness. The areas of concern are receivables, which has been increasing. In the recent analysis of the company indicates, shortfall in the motorcycles maker's unit shipments and heavy reliance on the financial services unit suggests there are some fundamental negatives for the business. In reviewing financial ratios, the profitability measures are strong. The return on the investment for years of 2002-2003 was 14.3, 15.8 and 16.6 respectively which shows that company was doing well
Return on equity for the same period was 24.7, 13.8, and 14.5. Their debt structure finds the debt ratio around 42% of total financing. The debt to equity ratio is currently at almost 73% down from 77.6% in 2001.
Current ratio is a little over 2.0; their acid ratio with using only cash and account receivables is dangerously low at less than 1 times the coverage of current liabilities. When we include their marketable securities, the acid ratio indicates those liquid assets will cover current liabilities one time. Working capital is currently around $1 million. However 47% of those funds are tied up in receivables. The efficiency of those receivable is good because it running less than 10 days because they are collecting receivables efficiently. They currently have about 32 days worth of sales in inventory, which appears to be appropriate. The concern is the financial receivables are 4 times the income.
The following are last 10 years income statement and balance statements
Income Statements
Income Statement – 10 Year Summary (in Millions)
Sales EBIT Depreciation Total Net Income EPS Tax Rate (%)
12/03 4624.3 1183.6 196.9 760.9 2.50 34.70
12/02 4091.0 900.9 175.8 580.2 1.90 34.50
12/01 3363.4 673.4 153.1 437.7 1.43 35.00
12/00 2906.4 548.7 133.3 347.7 1.13 36.60
12/99 2452.9 420.8 113.8 267.2 0.87 36.50
12/98 2064.0 336.2 87.4 213.5 0.69 36.50
12/97 1762.5 276.2 70.2 174.1 0.57 37.00
12/96 1531.2 227.6 55.3 143.4 0.47 37.00
12/95 1350.5 177.4 42.3 111.1 0.37 36.90
12/94 1541.8 164.4 36.9 104.3 0.32
The Balance Statement for last 10 years
Balance Sheet – 10 Year Summary (in Millions)
Current Assets Current Liabilities Long Term Debt Shares Outstanding
12/03 2729.1 955.8 670.0 301.5 Mil
12/02 2066.6 990.1 380.0 302.7 Mil
12/01 1665.3 716.1 380.0 302.8 Mil
12/00 1297.3 497.7 355.0 302.1 Mil
12/99 949.0 518.2 280.0 302.7 Mil
12/98 845.0 468.5 280.0 305.9 Mil
12/97 704.0 361.7 280.0 304.6 Mil
12/96 429.3 263.6 258.1 302.7 Mil
12/95 337.2 233.2 164.3 299.5 Mil
12/94 405.6 216.3 NA 305.3 Mil
Avg P/E Price/ Sales Price/ Book Net Profit Margin (%)
12/03 17.50 3.10 4.85 16.5
12/02 26.30 3.42 6.26 14.2
12/01 30.80 4.89 9.36 13.0
12/00 35.50 4.13 8.55 12.0
12/99 30.60 3.95 8.34 10.9
12/98 25.90 3.51 7.03 10.3
12/97 21.00 2.35 5.03 9.9
12/96 20.20 2.32 5.37 9.4
12/95 17.60 1.59 4.36 8.2
12/94 20.10 1.39 4.93 6.8
Book Value/ Share Debt/ Equity Return on Equity (%) Return on Assets (%) Interest Coverage
12/03 $9.81 0.23 25.7 15.5 67.3
12/02 $7.38 0.17 26.0 15.0 59.7
12/01 $5.80 0.22 24.9 14.0 NA
12/00 $4.65 0.25 24.7 14.3 NA
12/99 $3.84 0.24 23.0 12.7 NA
12/98 $3.37 0.27 20.7 11.1 NA
12/97 $2.71 0.34 21.1 10.9 NA
12/96 $2.19 0.39 25.0 12.6 NA
12/95 $1.65 0.33 22.7 11.2 126.7
12/94 $1.42 0.00 24.1 14.1 68.5
As we can see from the above charts that all ratios are strong and company is doing well. In some years it was not doing well but overall in 2004 it was well done.
PROPOSED MANAGEMENT SOLUTION
The company is well known in motor cycles industry and it was one of the best, so now to increase sales and profits they have to market vigoursly with good quality, so therefore they have to study how their competitors are doing and what methods they are using. Their solution is that to lower the prices for international market and therefore they failed in the overseas market. Quality should be improved and for that they have hired best QC inspectors to check all the parts before any motorcycle, which are shipped from the plant. They are studying how to market their product in foreign countries because due to social cultures. They cannot market same American product in Japanese market. By aggressively marketing they can remove the tarnished image of quality issues. Also they are studying how to market the product in middle class demographic
SWOT ANALYSIS
STRENGTHS
Brand Name
The company developed a long-lasting relationship with employees to ensure continued success, and joined in community affairs to enhance the company's image. For example, they raised funds for the fight against neuromuscular
disease, and the employees were encouraged to volunteer and become involved in charitable organizations.
Largest motor club in world as the largest motorcycle club in the world, Harley Owner Group offers their customers' organized opportunities to ride. By doing so, they strengthen the relationships among members, dealers, and employees.
Healthy growth of revenues
Company licensed the production and sale of broad range of consumer items, which not only generated revenue or the company, but also enhance the company's image.
The Motor Company established a long-term mutually beneficial relationship with its suppliers
Harley-Davidson's leadership had the foresight to realize that the continued success of the company hinged on product development, based on the changing needs of Harley's customer.
Good customer service for example Harley's customer orientation yielded significant benefits for the company. Through the feedback obtained from customers, Harley realized that customers were customizing their machines. This provided Harley with a significant opportunity, and a new related diversification strategy was born.
WEAKNESS
New competitors have entered the marketplace because demand for the motorcycles has exceeded production. The demand is prospected to grow in the future, and the switching cost is low.
Poor marketing strategies over the market. They were established only in limited market
Shares in Europe and Asia Pacific market, comparing to North America.
Many buyers have high repurchase intention, but they seem weak on generating new
customers.
Barriers entry
Quality Issues
Environmental Issues
The power of a threat of substitute products is medium since there are other products, such as bicycle and recreation car, that serve the similar customer needs. Since most Harley's motorcycles are buying for recreational purposes, all other recreational entertainments are possible substitutions.
Capacity Constraints for example another area of concern is Harley-Davidson's inability to satisfy the demand for its product. Customers have to wait up to a year in advance to receive their motorcycles. This lack of ability to supply must provide competitors with significant opportunities to encroach on potential Harley customers, who simply will not be prepared to wait for a year.
OPPORTUNITIES
International Market can be developed
Also domestic target market can be developed.
Lower price can able to increase the sales.
Excellent relationships with suppliers enable them to ask for cost reducing
and quality improvement.
All Harley-Davidson's product development and marketing activities are presently aimed at this market. As new, younger customers enter the market, Harley-Davidson's "retro" styling and relative lack of speed and performance may not attract these customers.
Since the company discontinued the operation of the Transportation Vehicles segment and sold the related division, which lead to $100 million cash for the company, the company can pay back their debt and have more cash available.
THREATS
Inventory problem
Competition
Strict Tariffs
International Rules imposed on steels
Seasonal fluctuations, in USA in some states motorcycles cannot used in winter seasons
Young generation is not buying the motorcycles as much as middle age consumers.
ANALYSIS
Faced with increasing competition and an erosion of their market share in the early 1980s, Harley Davidson had to rethink its marketing strategy. Harley-Davidson had always tried to achieve its competitive advantage by positioning itself as, what Michael Porter would call a focused differentiator in the motorcycle market. A focused differentiation strategy targets a segment or limited number of segments in the market with a unique product, or service features, which persuades customers that it is superior to competitor's offerings. Now there are lots of companies who are competiting so they have to think quality issues, aggressively marketing as well as to penetrate aggressively in foreign markets. Also start to look new markets because loyal buyers are getting older. Also excessive licensing will hurt the business. The other analysis is to diversify the business, because the other business does not add values to Harley-Davidson and it places a strain on their sources.
RECOMMENDATIONS
Harley Davidson's aging customer base poses a considerable threat to their continued success. Harley-Davidson has to change its segmentation strategy in order to target the younger generation. In my opinion, Harley will not penetrate the younger market with its current product mix. Harley' retro styling and relatively inadequate performance will tend to marginalize it within this market. Harley needs to develop a performance motorcycle that has distinctively Harley-Davidson look but with a modern feel. A performance product will help Harley penetrate international markets, where performance is a primary purchase criterion.
In term of Harley-Davidson's existing licensing strategy, the only recommendation that I can make is to exercise control over the extent to which it grants licensing contracts. As previously mentioned, excessive use of licensing can cause harm to the brand. I would recommend limiting license products to a select range of clothing and accessories available exclusively from Harley I would also make the recommendation that Harley-Davidson divests itself of the Holiday Rambler Corporation. This business does not add value to Harley as a company, and if anything, places a strain on their resources in order to establish a sporty image and able to directly compete with other competitors. Other recommendation will be company can build a motorcycle plant in the European country by using strategy alliance or joint venture. Building the plant in the Europe can reduce the transportation cost and increase the company's international experience.
Strategy alliances is suitable in this case, since the company can create value from transferring competencies or sharing resources between diversified businesses in order to realize economies of scope. The higher the prices could be another reason the company failed in the oversea market… The other recommendation is that if Harley is going to penetrate the youth market, it is going to have to develop a marketing campaign to target these customers. HOG members are existing customers, while potential customers fall outside of the realm of HOG. Harley needs to develop a mainstream promotional campaign to target the younger consumer. This could be in the form of advertisements placed in popular magazines or product endorsements from celebrities.
The company should continue to build their enterprise. Since the industry does not have significant economies of scale, growth-via-acquisition strategy could be used. Harley-Davidson can merge or acquire weaker rival or smaller players. Taking over the weaker and smaller players will increase the entry barriers
Related Topics