Google Organizational and Industry Analysis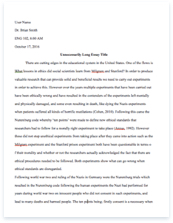 The whole doc is available only for registered users
A limited time offer! Get a custom sample essay written according to your requirements urgent 3h delivery guaranteed
Order Now
Google Organizational and Industry Analysis Report
Describe and evaluate the effectiveness of Google's approach to business strategy; that is, how is Google creating a sustainable competitive advantage? Google's Approach to Business Strategy and its Sustainable Competitive Advantage Google has created the most popular search engine and organized the information in such a manner that it has created a sustainable competitive advantage as is clear from the fact that although the search engine was started in 1997, the company is still having its domination in the search engine market with a market share of 67.5% in Feb. 2013 as per the data released by comScore, the leading (comScore, 2013: Mar. 13). Company has created a first mover advantage by aggressively building its search engine by adding to it Google Books, Google Scholar, Google Finance, Google News, Google video, Google Images etc. which helped the user search with specific key words. The company has been able to sustain its competitive advantage as is also clear from the fact that General Sentiment, a social analytical company has ranked Google topping the list of brands with a brand value of $756.6 million even surpassing Apple's brand value (Reisinger, 2012: Aug. 2).
This is a result of its innovative products and heavy expenditure on sales and marketing. Google invested $6.143 billion in 2012 on sales and marketing which is 12.2% increase over investment of $4.589 billion in 2011 on sales and marketing (Google, 2012: n.d). There was addition of advertising expenses of $288 million in 2012 (Google, 2012: n.d) which is a reflection of how the company invests in brand building of its products. The diversification move undertaken by the company is the result of innovation at Google and extensive research and development with R&D expenses continuously increasing from $3.8 billion in 2010 to $5.2 billion in 2011 and $6.8 billion in 2012 (Google, 2012: n.d).
Although there were initial problems with the company as the company experimented through Google Labs and the result was development of Gmail, Google Earth, Google Maps etc. but the company announced in 2011 that the company is going to close down Google Labs as the strategic focus of the company will be different and although Research & Development will be promoted throughout the organization but the company will also grow through acquisitions (Arnold, 2011: July 28). Google labs had its mix of successes and failures but certain products have been very successful such as Gmail and Google Earth. Besides this the company's successful acquisitions include Picasa in 2004, Android in 2005 and youtube in 2006 (Morris, 2012: Aug. 9). Therefore, taking risk and developing innovative products and acquiring new products through acquisitions thereby diversifying into new businesses may not be much profitable initially but it can be a long-term investment as the competitors such as Microsoft and Yahoo may diversify and get into the core businesses of Google.
Describe Google's core products and business model—the basis upon which the firm makes money. Analyze the dual strategy that Google employs to execute its business model.
Google's business generated 95% of its revenues from advertising in 2012 (Google, 2012: n.d). Google provides the information to its internet users for free but the revenues are generated by targeting advertisers who are interested in reaching the online users through their advertisements and the company's Adwords is a self-serve auction based advertising program and the advertisements appear near the search results and most of the advertiser pay for it on a cost per click basis (BMIMATTERS, 2012: Mar. 29). Through its Adsense program, Google advertises through its Google Network members who in return get a share of revenues and the advertisements are featured in the form of videos, text, images and interactive advertisements and the displays may appear on youtube, Google Finance and Google network websites (BMIMATTERS, 2012: Mar. 29). Besides search, Google has developed its Android based mobile phone operating system and developers can create applications for the mobile devices using it (BMIMATTERS, 2012: Mar. 29). Google is serving the enterprise market using hosted web-based applications such as Gmail, Google docs, Google calendar and Google sites (BMIMATTERS, 2012: Mar. 29).
Google has its own web browser Chrome and is working with various Original Equipment Manufacturers (OEMs) to install chrome in their computer systems (BMIMATTERS, 2012: Mar. 29). The company has developed global sales and support infrastructure and a support team that will help Google Network members and advertisers generate maximum value out of its offerings (BMIMATTERS, 2012: Mar. 29). The costs of the company can be divided into four broad categories: R&D, Data Center operations, Traffic Acquisitions and Sales & Marketing (BMIMATTERS, 2012: Mar. 29). Google also ventured into hardware by developing Google Nexus 7 tablets and smartphones which the company is continuously upgrading (Geron, 2012: June 27). Although Google Search is still the core product of Google with its Gmail chat, Google Talk and its Adsense business, the company has been blamed of polluting its search engine with its own inferior products such as Google Plus and the company is promoting its own other products on Google search (Honan, 2012: Mar. 22). Google is explaining its core product not as Google search but it is actually Google which is larger master (Honan, 2012: Mar. 22).
Google adopted the 70-20-10 Strategy which means that 70% engineering resources would be devoted to its core products, 20% to extending the core to the related areas and 10% to fringe areas. Although this strategy has been used but its core product is not Google search, it is broader than that with other businesses being Google Android and Google Nexus. Though the company has been quite successful in certain applications and its major portion of advertising the Nexus 7 Phone is facing stiff competition from Apple and Samsung and the company only commanded 0.9% of the market share (Chitika, 2012: Dec. 6) and although the company is growing strongly with an 8% market share of the total Android tablets (Sherman, 2013: Jan. 28), there is still a strong competition from Apple and Samsung but the development is just a vertical integration done by the company to reach more users by promotion of its operating system and through its own tablet and smartphone.
Review Google's mission statement and the values that are described in the case study. Analyze how Google applies the strategy and principle of options valuation to create share holder value.
Google's Mission Statement is as follows as described in the case: "Our mission is to organize the world's information and make it universally accessible and useful. We believe that the most effective, and ultimately the most profitable, way to accomplish our mission is to put the needs of our users first. We have found that offering a high-quality user experience leads to increased traffic and strong word-of-mouth promotion. Our dedication to putting users first is reflected in three key commitments:
"We will do our best to provide the most relevant and useful search results possible, independent of financial incentives. Our search results will be objective and we do not accept payment for search result ranking or inclusion." "We will do our best to provide the most relevant and useful advertising. Advertisements should not be an annoying interruption. If any element on a search result page is influenced by payment to us, we will make it clear to our users." "We will never stop working to improve our user experience, our search technology and other important areas of information organization." "We believe that our user focus is the foundation of our success to date. We also believe that this focus is critical for the creation of long-term value. We do not intend to compromise our user focus for short-term economic gain." How We Provide Value to Our Users
"We serve our users by developing products that quickly and easily find, create, organize and share information. We place a premium on products that matter to many people and have the potential to improve their lives." Some of the key benefits we offer include:
Comprehensiveness and Relevance
"Our search technologies sort through a vast and growing amount of information to deliver relevant and useful search results in response to user queries. This is an area of continual development for us. When we started the company in 1998, our Web index contained approximately 30 million documents. We now index billions of Web pages and strive to provide the most comprehensive search experience possible …" Although Google has been successful to achieve its mission to the users by providing value to the users by building more than one million servers and satisfying one billion search requests every day with targeted ad words to reach the right user every day (BMIMATTERS, 2012: Mar. 29) but the company is also accused of polluting the search engine with the promotion of its own products thereby restricting the first page access of important and relevant articles (Honan, 2012: Mar. 22). Since the major portion of its revenues comes from advertising, its focus on advertising without disturbing users and providing them information in an organized manner is relevant. The company's core business has evolved from not just providing information but value addition in different ways.
The company is attempting to create a shareholder value by not only innovating in different ways but also diversifying its businesses so that the company is not dependent on any one business. The company has also created value for its shareholders by identifying the lucrative opportunities such as Android operating system in which the company commands a major share of market and as per the data provided by International Data Corporation, Android commands a 75% market share of mobile phone operating systems worldwide in the third quarter of 2012 (Reisinger, 2012: Dec. 12). Google attempts to create shareholder value by providing the employees stock options using "Black-Scholes-Merton option pricing model to determine the fair value of stock options on the dates of grant wherein restricted stock units are measured on the basis of fair market values on the date of grant and the shares are issued on vesting dates net of minimum tax holding requirements paid by Google on behalf of employees." (Google, 2012: n.d). For the year ending Dec. 31, 2012, Google has recognized stock based compensation expense for its employees at $2649 million and related tax benefits worth $591 million (Google, 2012: n.d).
Analyze how Google is competing. Conduct a high-level financial review. Synthesize how the dual strategy is implemented in the user base, core market (search engine) and movement into adjacent technological areas.
Google has commanded a major 67% market share of search market (comScore, 2013: Mar. 13). The other competitors are far behind Google in the search engine market with Microsoft having only 16.7% market share which is around one-fourth of Google's share, followed by Yahoo with 11.6% market share, Ark Network with 2.6% market share and AOL with 1.7% market share (comScore, 2013: Mar. 13). But apart from Microsoft and Yahoo being the leading competitors, now Amazon and Apple's Siri search are new competition in the search market for product searches (Singer, 2012: Sept. 18). The user base of Google is very strong with 1 billion in searches every day and it is
difficult to compete with an established brand like Google but the company is proactive in identifying competition and this is the reason that the company decided to enter into the areas where competitors like Microsoft and Yahoo have their core competence as the company entered into the market of operating system with its Android operating system to compete with Microsoft and entered into e-mail market through its Gmail and Google Talk to compete with yahoo. Since Apple is the new competition, the company has entered into tablet PC and smartphone space with its Google Nexus. Since Amazon is the new face of competition, Google has entered into the cloud computing service which has been dominated by Amazon (Malik, 2012: June 22).
Therefore, this dual strategy which has worked on 70-20-10 principle now is shifting other areas such as Google Talk, Gmail and others into its core areas of business. Thus the dual strategy of having a user base, establishing in the core market and entering into new technology areas is a result of competition in Google's areas of competence and the technology giants becoming more vertically integrated.
Related Topics